Power Color of the Month? Pink!
It may not be your favorite color. But won't you consider wearing something pink — the color of health and hope — to get the word out that October is Breast Cancer Awareness Month?

Watching breast-cancer survivor Hoda Kotb's recent interview with Joan Lunden, who was diagnosed with aggressive breast cancer last June, reset my heart to January 2012, when I lost my dear best friend, Charla Krupp, to the disease.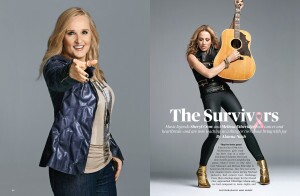 Indeed, every woman I know says her life has been touched by breast cancer in some way. Celebrity survivors include our peers Sheryl Crow and Melissa Etheridge (the dual subjects of a recent AARP The Magazine cover story, shown at right), Olivia Newton-John, Edie Falco, Robin Roberts, Gloria Steinem, Dame Maggie Smith, Suzanne Somers, Cynthia Nixon, Betsey Johnson and Jaclyn Smith.

>> 12 Celebrities Who Beat Cancer

Breast cancer is not choosy about its victims. It finds us whether we eat healthfully or subsist on junk, work out daily or merely walk the dog.

Awareness of that fact is spreading. In recent years, certain beauty and fashion brands have taken to donating a portion of the revenue they receive from selected products in October to the funding of breast-cancer research. That makes purchases an easy way to show our support — and promote the spirit of confidence that a cure will be found soon.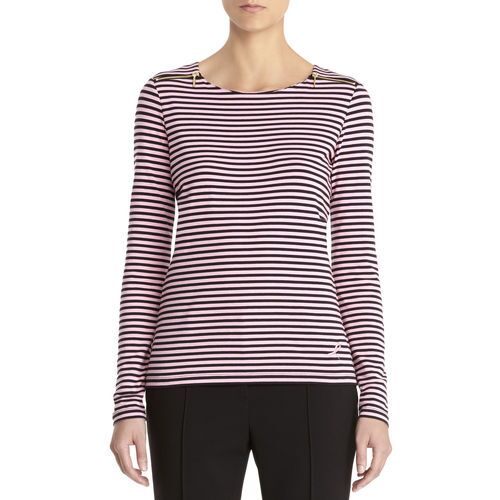 A hue for you? Forget girly ballerinas and gum-snapping teens — pink is pure magic for women 50+. Aside from its do-good association, this chic palette — which ranges from pretty pastels to hothouse fuchsia — wakes up a basically neutral wardrobe. It can also add a healthy look to skin that may be dry, lined, pasty or damaged by the sun.

>> Sign up for the AARP Leisure Newsletter

Soft, beige-y pinks and roses are classic and feminine. Bright or nearly neon hues make more of a statement.

Still wary, you say? Wear pink in serious tailored clothes such as A-line skirts, sheath dresses, sharp jackets or silk blouses. Pair pink with neutrals such as nude, gray, black, or ivory. One final sartorial option: Dish it out in it in small doses — a pink scarf, say, or a pinkish T-shirt layered to peek out at shoulder or hem — to cut the sugar rush. Try Anne Klein Breast Cancer Awareness Shirt.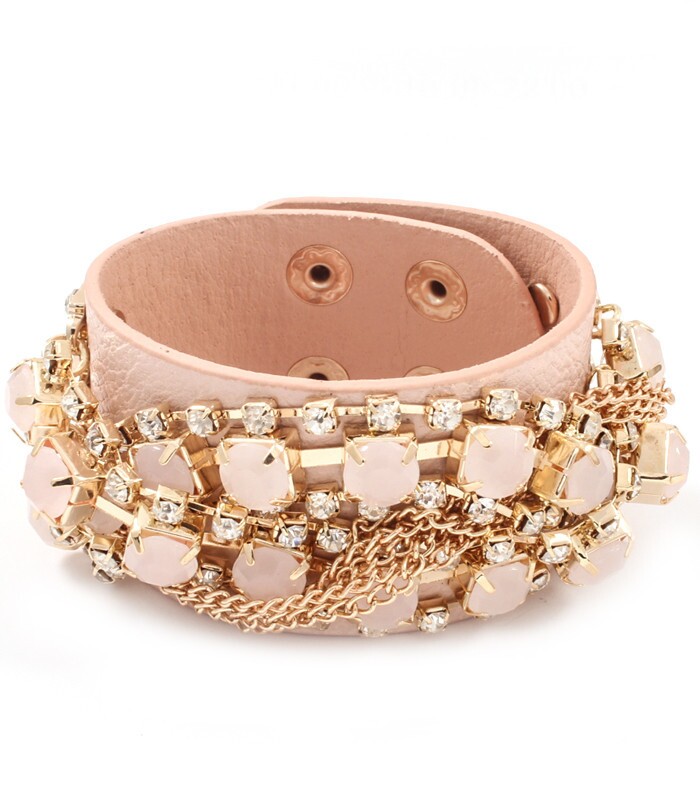 Make pink a jewelry statement. Frankly, faux jewels are fun to wear. They add sparkle to jeans, work clothes and dressy clothes. Our power color comes to the rescue once more, as pink stones provide an alternative with a witty touch.

Try chunky bracelets and necklaces, stud or drop earrings that add radiance. Try Sterling Silver Faux Leather Rhinestone Crystal Stud Pink Button Bracelet or Sterling Silver Pink Crystal Outlined Leaf Shaped Stud Earrings.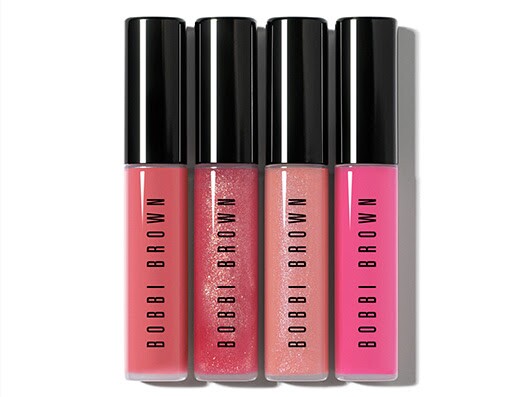 Become a booster of "giveback" beauty brands. Pink lipstick and gloss freshen lips that may have lost their baby-like rosy color with the passage of the, uh, months. Pink sticks have a tooth-whitening (and brightening) effect as well. Even fragrances, wrinkle treatments, body lotions and hair sprays have gotten in on the push for a cure. Try Bobbi Brown Pretty Pink Ribbon Lip Gloss Collection, Clinique BCA Pink With a Purpose Long Last Lipstick or Estée Lauder Modern Muse Solid Perfume Compact.

>> Get travel discounts with your AARP Member Advantages.

For more beauty and style tips for women age 50-plus, check out my Wardrobe Wakeup: Your Guide to Looking Fabulous at Any Age.


Photos: Nino Muñoz; anneklein.com; sterlingsilver.com; bobbibrowncosmetics.com

Also of Interest

See the AARP home page for deals, savings tips, trivia and more.