Older Voters May Be Swing Factor in Key Senate Races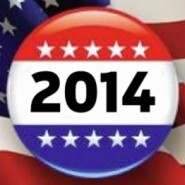 Older voters continue to lean Republican in this year's Senate races, a new survey shows, but there have been significant shifts in seven battleground states from a comparable survey by the same organizations nearly two months ago. Overall, Republicans are on the cusp of gaining the six seats they need to take control of the Senate in the Nov. 4 election, shows the survey, conducted by YouGov of Palo Alto, Calif., for the New York Times/CBS News Battleground Tracker.
Alaska. Among likely voters ages 65 and older, Republican Dan Sullivan stretched his lead from 8 points to 30 points (now 63 percent to 33 percent). Sullivan's lead among likely voters ages 45 to 64 narrowed from 18 points to 13 points. Overall, Sullivan leads Democratic Sen. Mark Begich among likely voters 42 percent to 41 percent.
Arkansas. Republican Rep. Tom Cotton doubled his 10-point margin over Democratic Sen. Mark Pryor among likely voters 65 and older (now 52 percent to 32 percent) and retained roughly a 10-point lead among those 45 to 64. Cotton's overall lead doubled from 3 to 6 points (43 percent to 37 percent) .
North Carolina. Republican Thom Tillis' lead over Democratic Sen. Kay Hagan among likely voters 65 and older narrowed from 26 points to 15 points (now 51 percent to 36 percent). Among those 45 to 64, Hagan's 2-point deficit shifted to a 7-point lead (43 to 36 percent). Overall, Hagan has moved from a 2-point deficit to a 6-point lead.
Colorado. Republican Rep. Cory Gardner's 22-point lead among the oldest voters and 6-point lead among those 45 to 64 are roughly comparable to his earlier leads over Democratic Sen. Mark Udall. Udall leads overall 44 percent to 43 percent.
Iowa. Republican Joni Ernst continued to have a relatively narrow lead over Democratic Rep. Bruce Braley among the older groups: 47 percent to 39 percent among 65-plus voters, and 42 percent to 36 percent among those ages 45 to 64. The candidates are in a dead heat overall.
Virginia. Democratic Sen. Mark Warner continued to run 9 points behind Republican challenger Ed Gillespie among 65-plus voters, though Warner retains a lead overall of 46 percent to 37 percent.
>> Sign up for the AARP Advocacy Newsletter
Louisiana. Neither leading candidate is expected to reach the 50 percent threshold needed to avert a Dec. 6 runoff election. Republican Rep. Bill Cassidy leads Democratic Sen. Mary Landrieu 42 percent to 25 percent among respondents 65-plus, and the two candidates are in a dead heat at 34 percent among those 45 to 64. In the projected runoff, Cassidy's lead among all voters is 46 percent to 42 percent.
The latest results, released on Oct. 26, were based on more than 100,000 online interviews conducted in all 50 states from Oct. 12 through Oct. 19.
Also of Interest

See the AARP home page for deals, savings tips, trivia and more