Yoga's Popularity Spreads Among 50+ and Men
By Candy Sagon, March 22, 2016 11:06 AM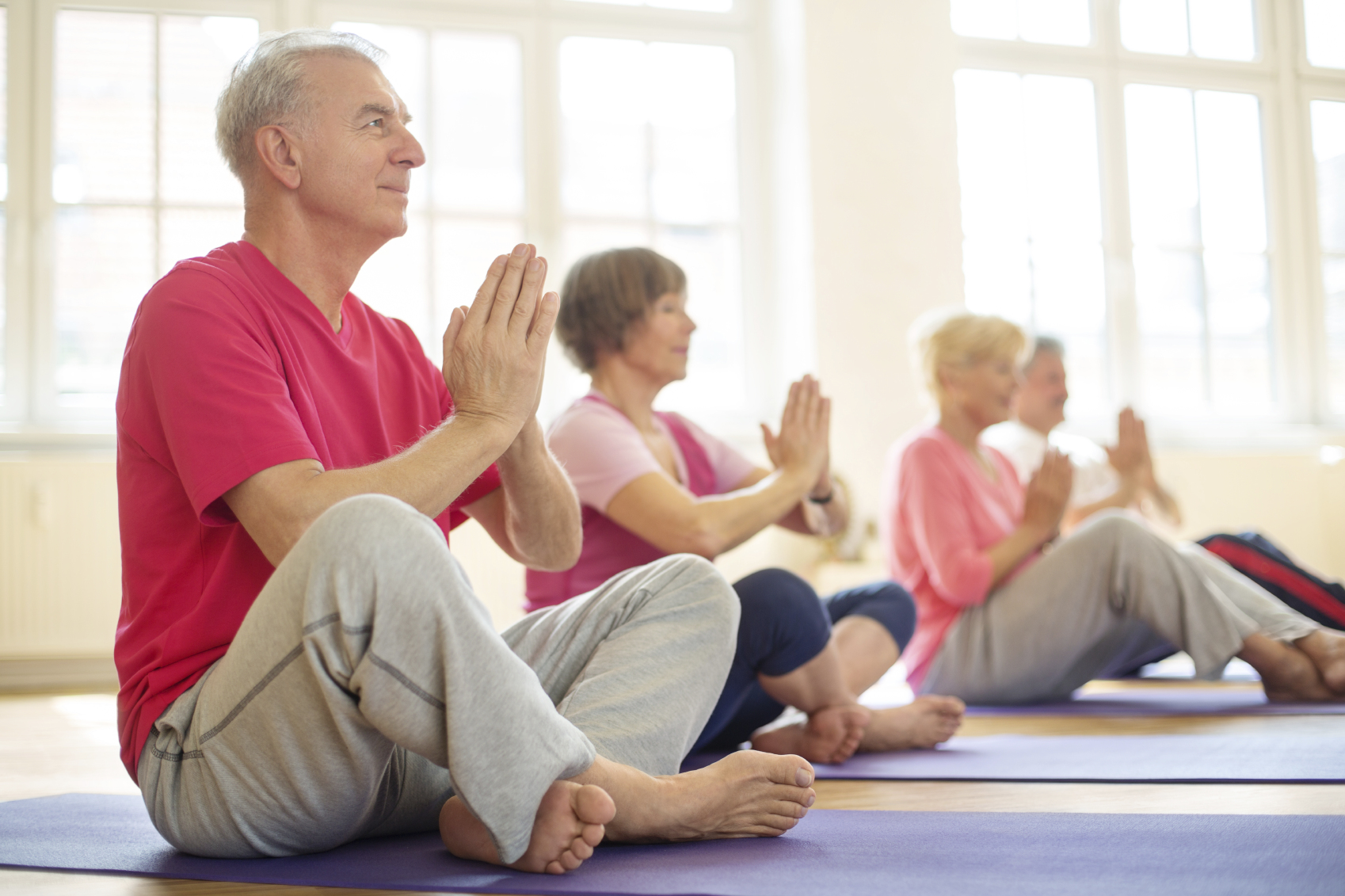 The popularity of yoga continues to grow, not only in the sheer numbers of people doing it, but also among older adults and men, according to a new national survey.

The survey, conducted for Yoga Alliance, an international yoga teachers group, and the magazine Yoga Journal, interviewed 3,700 people to get a better idea of how much yoga has spread, who is practicing it, and the benefits they hope to gain.

Among the biggest trends the survey revealed is that yoga is being practiced by nearly 37 million people in the U.S. — up from about 20 million in 2012. There are also more male and older practitioners than ever before — 10 million men and 14 million adults over age 50, up from 4 million men and 4 million age 55-plus in 2012.

Explore Staying Sharp - A New Lifestyle Approach to Brain Health

Len Adelman, 66, of Herndon, Va., typifies these changes. Last May, his wife suggested he try a beginner yoga class to learn some gentle stretching exercises. Nearly a year later, he says his once-a-week class has made a difference. "It's improved my flexibility and balance," Adelman says.

Those are benefits many people are seeking in yoga. According to the survey, flexibility was the top reason most people gave for starting yoga, followed by stress relief, general fitness and wanting to improve overall health. Those who take yoga also reported better balance and more mental clarity than those who don't.

Another reason older adults are flocking to yoga, says Carin Gorrell, editor in chief of Yoga Journal, is because "more doctors are recommending that their patients try yoga to help with healing."

The proliferation of yoga classes at all levels has also made it extremely accessible, she points out. "Pretty much anyone can do it and it's available everywhere" from online classes to the gym. "No matter how old you are, you can do it and benefit," she adds.

Among the survey's other findings:

Those who practice yoga spent $16 billion on yoga clothing, gear and classes in the last year, compared with $10 billion in 2012.
One in 3 Americans have practiced yoga on their own, and 28 percent have taken a yoga class at some point in their lives.
Women represent 72 percent of practitioners; men, 28 percent.
Three-quarters of Americans taking yoga have been doing it for less than five years.
Nine out of 10 Americans have heard of yoga — up from 7 out of 10 in 2012.

Eighty percent of those taking yoga report they have good balance, compared with 64 percent of those who don't practice it.

Eighty-six percent of practitioners report having a strong sense of mental clarity, compared with 77 percent of non-practitioners.

More than three-quarters of yoga practitioners also engage in other types of exercise, including running, group sports and cycling.
The regions with the most people taking yoga are the southern Atlantic states at 7.7 million (Virginia and Maryland south to Florida) and the West Coast at 6.8 million.


Photo: alvarez/iStock