What can you do for your country?
By John Briley, December 22, 2011 11:22 AM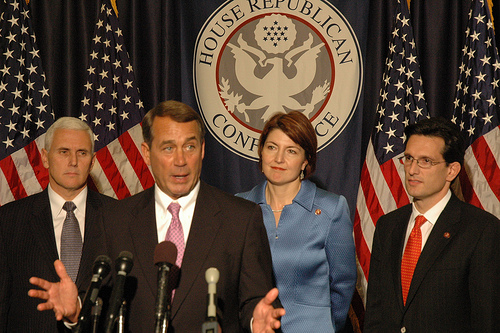 In the endless spatter of political news and propaganda it is easy to miss important decisions that our leaders might be making. One is a potential cut in social programs to help pay for tax relief. If it's not already clear how I feel about this, here's the summary: America should maintain its proud heritage of providing services for the needy.

I won't take up space here expounding on that. But I will point out that, in many states, social programs have already taken a hit as officials try to balance budgets and that this offers yet one more good reason for each of us to step up and volunteer to help fill gaps left by the shrink in government services.

How can we do that? here are some ideas: Helping stressed out families learn techniques to manage kids. This past summer and fall I volunteered to teach a parenting class in Maryland through an organization called Family Tree, which I found through Prevent Child Abuse America. They have a simple click-view map that will list organizations in your state where you might volunteer. If teaching sounds intimidating, you could help in many other ways, for example by manning phone lines to help parents who are having a hard time managing things at home.

Or you could volunteer to help older Americans by visiting residents in eldercare facilities. Sharing whatever talents or hobbies you have - humor, music, reading, etc. - is often more than enough to make a big difference in the life of someone who has no friends or family nearby. A Web search for "eldercare volunteer [your town here]" should yield numerous results, and ideas for how you can help.

And of course the more obvious options still exist: Meals on Wheels, soup kitchens, Toys for Tots, reading to kids in classrooms, and more. If you have trouble finding volunteer opportunities near you, check the Create the Good site for ideas.

Compassion - and taking real action to express that compassion - is and always has been a core American value, regardless of what some politicians believe.