AARP Advocacy Brings Relief for Family Caregivers — In State Capitals and on Capitol Hill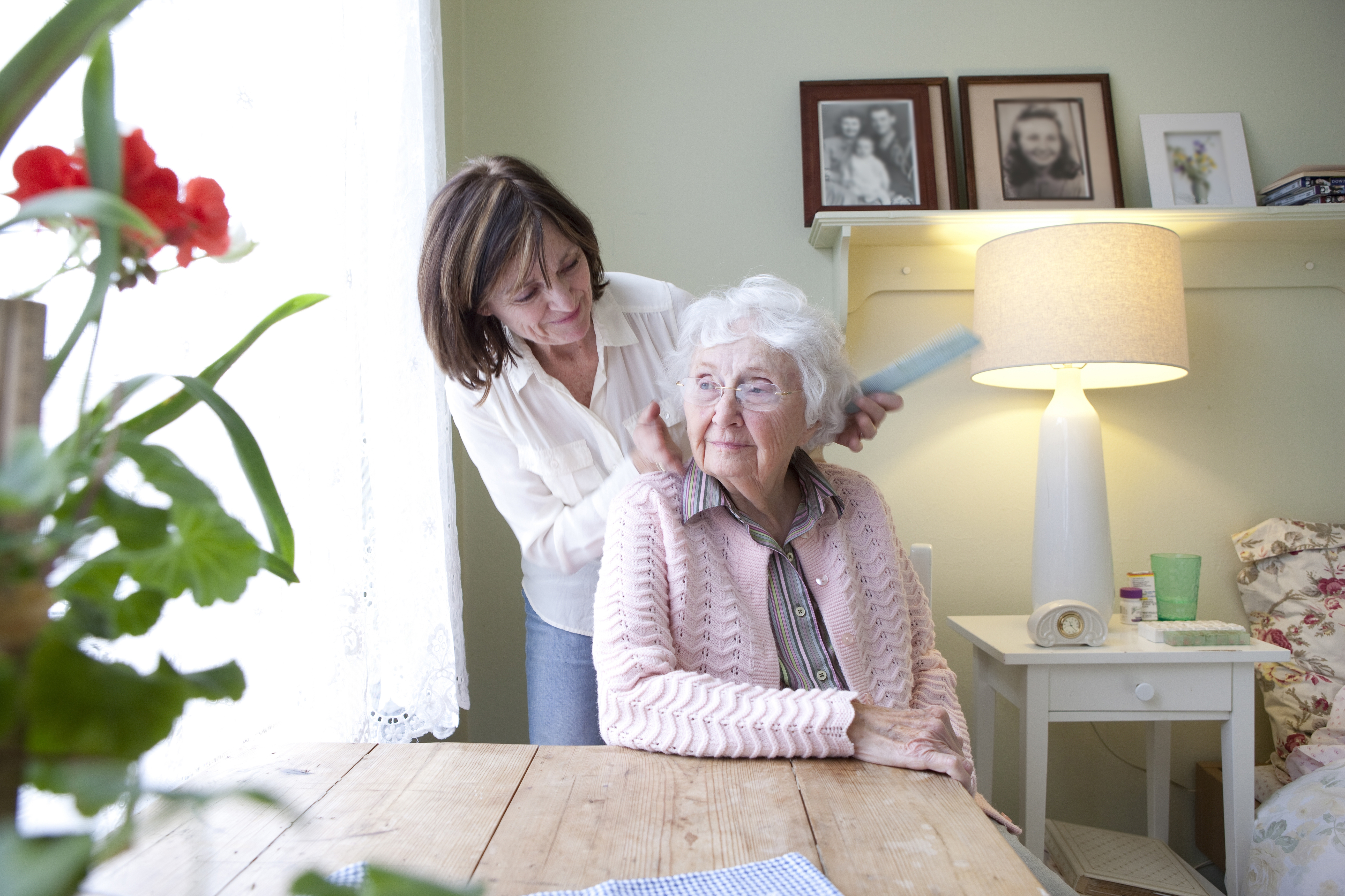 En español | Family caregivers are the backbone of long-term care in this country, providing $470 billion in unpaid care a year — managing medications, helping with bathing and dressing, preparing and feeding meals, arranging transportation to medical appointments, handling financial and legal matters and much more. They are the ones who help make it possible for older parents, spouses and other loved ones to live independently. Without them, an already stressed system could crumble.

In 2022, we helped make finding and providing care easier by increasing options in homes and communities. We pushed for reforms to help family caregivers balance care duties at home with demands of the workplace. And we made progress on initiatives to educate and train family caregivers.

All told, 44 states around the country — red, blue and purple — approved 176 measures to make life easier for family caregivers and their loved ones, all championed by AARP state offices.

The lengthy list of our achievements to support family caregivers included measures to:


Protect or expand services at home and in the community, which are of great value to family caregivers and their loved ones. Arizona, Florida, Mississippi, Tennessee and Vermont were among the 44 states that made significant strides forward.

Strengthen or launch paid-leave programs, which enable working family caregivers to take time off without sacrificing their job security. California, Connecticut, Maryland and Delaware passed legislation affirming this crucial option.
Enable hard-pressed family caregivers to get some relief. Alabama and Montana approved state budgets for respite services, which provide support so family caregivers can take a much-needed break.
Equip family caregivers with crucial information about their care responsibilities. Georgia lawmakers agreed to provide training for family caregivers for the critical period after loved ones come home from the hospital.


While much of our advocacy focused specifically on supporting family caregivers, we never lost sight of the need to protect vulnerable older adults who require help with major life activities like bathing, dressing, toileting and mobility and need long-term care services either in their homes and community or a nursing home.

We pushed to enhance the quality of nursing home care by bolstering the direct care workforce that has for decades remained underpaid and without adequate benefits. We advocated for higher pay for these front-line direct workers, the direct care that has for decades remained without adequate benefits and helped persuade several states to target COVID-19 relief funds to boost their wages for the direct care workforce, including in New York and Rhode Island.

We sought to improve safety and quality for nursing home residents, where the pandemic highlighted long-standing serious deficiencies. New Jersey and Oklahoma, for example, passed legislation to increase oversight of long-term care facilities and ensure that poor performers will not be rewarded with incentive payments.

And we stood guard against backsliding on protections for nursing home residents that were introduced during the pandemic, such as greater transparency on conditions inside the institutions. In Utah, for instance, AARP helped derail a proposal that would have ended a requirement for facility-level data on COVID-19 outbreaks.

Meanwhile, we worked to improve state laws that regulate adult guardianship that can have a major impact on the lives of vulnerable older adults, such as those who must rely on others to help make personal, medical and financial decisions. Ensuring that these individuals are treated with dignity and respect and continue to have a voice in their own care is a priority for us. And I am pleased to report that Maryland, New Mexico and Utah are among the states that took positive steps to update relevant laws in this area.

In all these ways, state policymakers continued to address care needs that call out for action and that AARP has long advocated — with the kind of bipartisan leadership and support that we don't see enough.

Older Americans have earned the right to live with dignity and respect — in their homes and communities, where they want to be. Family caregivers are the ones who help make that happen.

Learn more about how we're fighting for family caregivers in your state.