Voter turnout high among family caregivers, AARP survey finds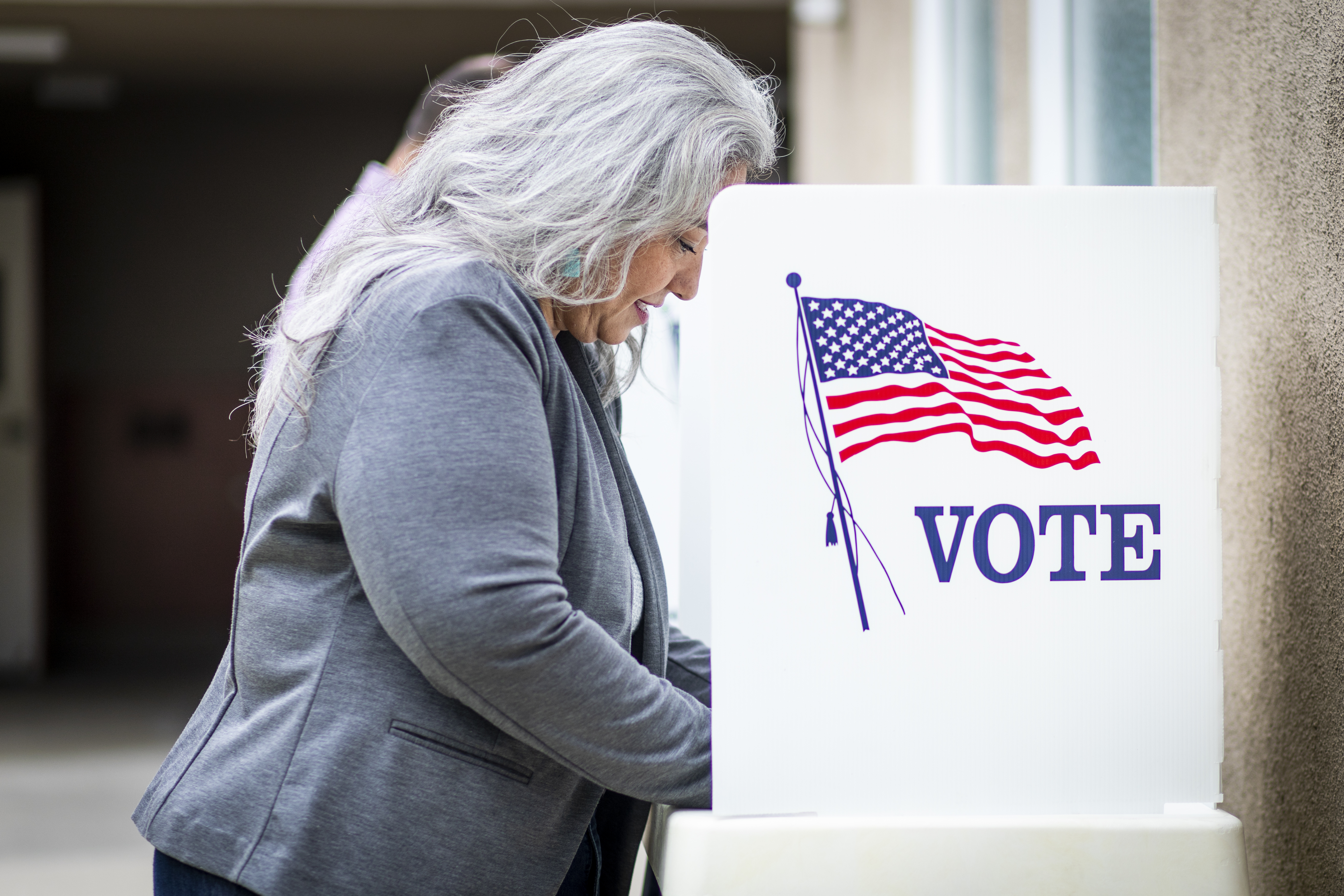 En español | This year, we've made it a top priority to lobby Congress and state lawmakers for programs to support America's 48 million family caregivers, who provide an estimated $470 billion in unpaid care. A new AARP survey shows that as a group, they also wield power in the voting booth. Not only are caregivers likely to be registered to vote, but they also show up for elections, the survey found.

More than 1,000 unpaid caregivers 18 and older were surveyed online or by telephone Oct. 6–27, 2022 about their voting habits. Eighty-five percent of respondents 18 and older and 98 percent of respondents 65 and older said they were registered to vote. Among those who were registered, about 90 percent said they voted in 2020 and planned to do so again in 2022.

Even so, some groups of caregivers are less represented at the polls, according to the survey. For example, 93 percent of male caregivers said they were registered to vote, compared to just 79 percent of women, even though American women overall have higher voter registration rates than men. Men were also more likely than women to say they vote every time there's an election (65 percent versus 44 percent).

Among racial and ethnic groups, Hispanic caregivers are less likely than white or Black caregivers to vote in upcoming elections, the survey found. For example, 78 percent of Hispanic caregivers said they planned to vote in 2024, compared to 86 percent of white caregivers and 88 percent of Black caregivers.

Read the full report, and learn about our resources for family caregivers.