Department of Transportation Rolls Out AARP-Supported Grants to Improve Railway Accessibility
By
Andrew Soergel

, December 19, 2022 03:30 PM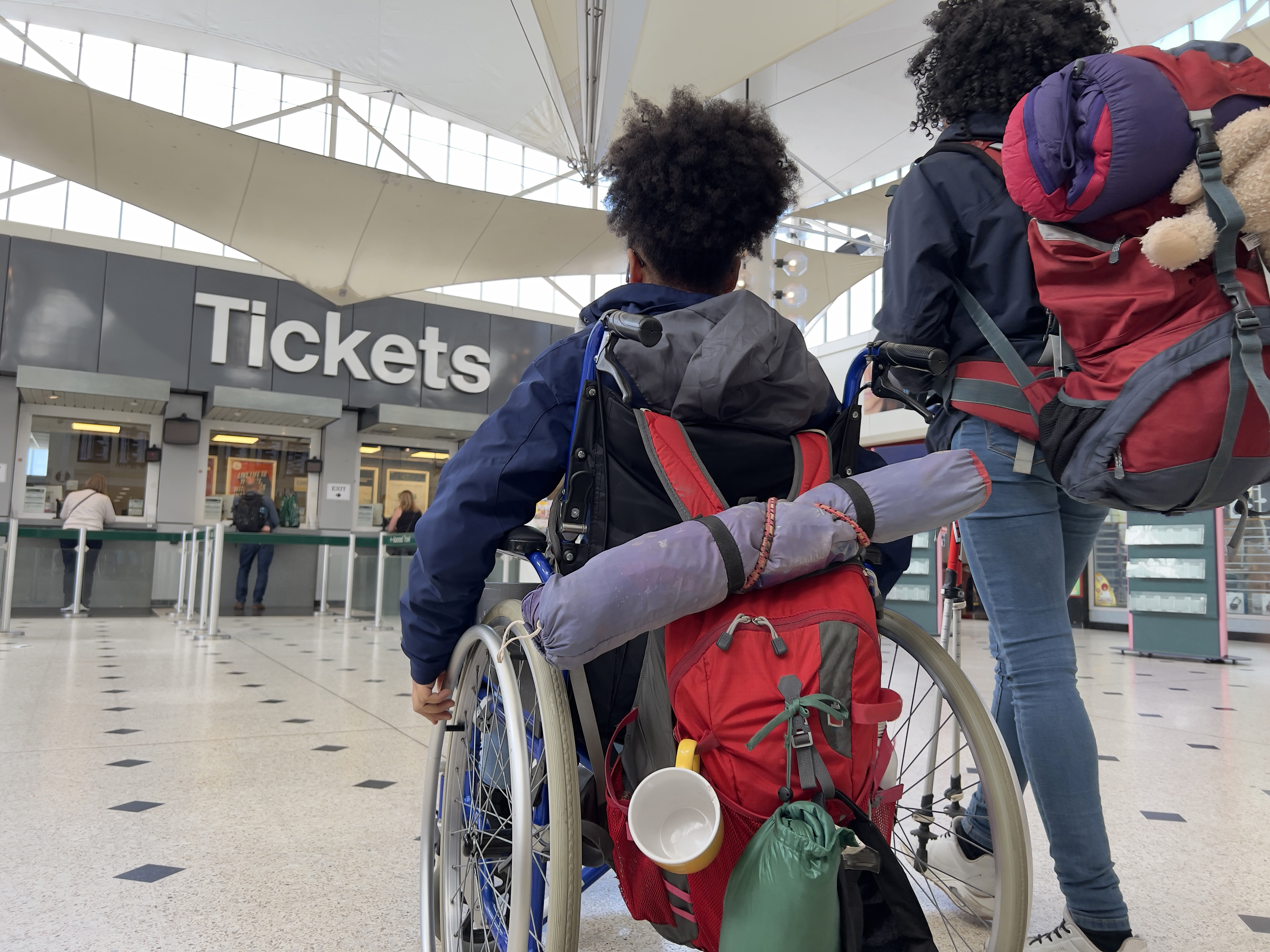 En español | AARP applauds the Department of Transportation for unveiling $686 million in grants to improve accessibility in older transit stations for millions of Americans with disabilities and mobility concerns. The grants — which will be spread across nine states and will help improve railway accessibility in and around cities including New York, Chicago and Philadelphia — are the result of an AARP-backed component of the bipartisan infrastructure bill President Joe Biden signed last year.

The All Stations Accessibility Program grants are designed to bring older railway systems more in line with the standards introduced by the 1990 Americans with Disabilities Act (ADA) and make train and public transit stations more accessible for people who use wheelchairs or strollers or who have mobility challenges and need extra support. In New York, for example, the grants will pay for the installation of elevators and updates to stairs and handrails, among other projects. In Chicago, they'll help fund the installation of new elevators and ramp upgrades.

Bill Sweeney, AARP's senior vice president for government affairs, sent a letter to lawmakers last summer endorsing the grant program, saying it would "significantly expand the ability of transit users to reach jobs, health care, education and other important destinations." Sweeney noted that 40 percent of adults age 65-plus report having a mobility concern that impacts tasks such as walking or climbing stairs.

"Every day, millions of people rely on our public transit system to get to work, buy groceries and see their loved ones — yet today, three decades after the passage of the Americans with Disabilities Act, hundreds of transit stations are still inaccessible for travelers with disabilities," U.S. Transportation Secretary Pete Buttigieg said in a statement Monday.

Learn more about the grants.