AARP Delivers Petition for Lower Drug Prices to Senate Majority Leader
By
Andrew Soergel

, March 22, 2022 09:11 AM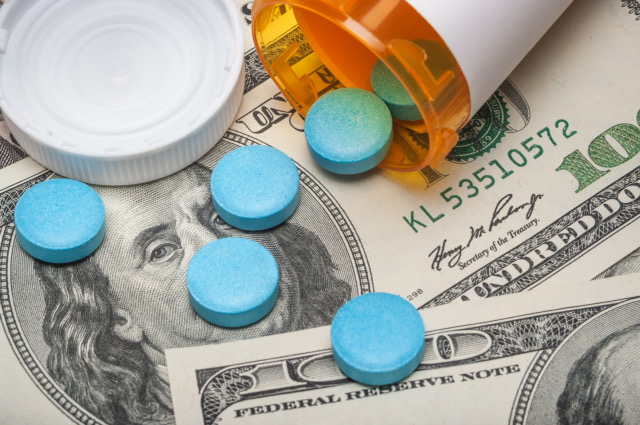 Members and volunteers at our AARP New York office met with Senate Majority Leader Chuck Schumer (D-NY) on Friday to insist that Congress act to lower prescription drug prices, handing him a petition signed by 283,000 New Yorkers demanding action. Seventy percent of Americans believe it's "very important" to lower drug prices, according to a recent AARP survey.

"Americans are fed up with paying three times what people in other countries pay for the same drugs," AARP New York State Director Beth Finkel said in a statement. "There will never be a better time to lower drug prices than the historic opportunity in front of Congress."

The U.S. House last year passed AARP-backed legislation that would have capped out-of-pocket costs on prescription drugs and allowed Medicare to negotiate drug prices, among other measures designed to bring down the cost of prescription drugs. But the package has stalled in the Senate, and Congress has yet to act to lower drug prices. Lawmakers have met for hearings to discuss the issue but have yet to send a bill to the president's desk.

Thank you to so many incredible members from @AARPNY for meeting with me.

Millions of Americans—including so many of our older Americans—don't take their medications because they cannot afford them.

It is dangerous and wrong.@SenateDems are moving forward to fix this. pic.twitter.com/17q6vlIGBm

— Chuck Schumer (@SenSchumer) March 19, 2022
"The cost of prescription drugs has gotten completely out of control, especially for seniors who are on fixed incomes and tight budgets," Schumer said in a statement. "I thank AARP for calling attention to this issue and will continue working with them to make affordable prescription drugs a reality. We won't stop fighting until we win."

Read more about our meeting with the Senate majority leader, and find out more about what we're doing to lower prescription drug prices.