Is That Aching Head Hurting Your Brain?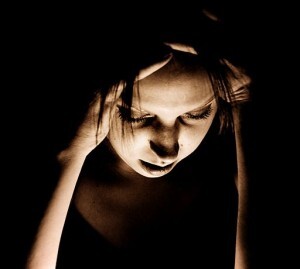 If you suffer from migraines, how worried should you be about a recent study that suggests the painful disorder may permanently change brain structure?
For this study, published online Wednesday in the journal Neurology , researchers at the University of Copenhagen in Denmark analyzed 19 different studies and found that people who suffer from migraines have an increased risk of brain lesions - tiny scars on the brain - as well as more infarct-like abnormalities and changes in brain volume. The results showed that those who have migraines with aura - flashing lights, blind spots and other symptoms that occur before the pain starts - had a 68 percent increased risk of white-matter brain lesions. Those who have migraines without aura had a 34 percent increased risk of the lesions. The study also found that migraines increased the risk of infarct-like abnormalities by 44 percent and that migraines seem to decrease brain volume. That's the bad news.
But the 10 to 15 percent of the population who suffer from migraines shouldn't despair. The lesions that showed up on MRI brain scans in the studies appear to be benign, experts say, and the researchers found no real evidence that migraines caused long-term memory problems or other neurological symptoms.
"If you have migraine with aura and you have white-matter lesions, they're probably not a cause of concern," study coauthor Richard B. Lipton, M.D., a neurologist who heads the Montefiore Headache Center in the Bronx, N.Y., told the Los Angeles Times.
Having said that, other studies have showed that the infarct-like abnormalities may indicate a disruption of blood flow to the brain and increase the risk of stroke, so if you suffer from migraines it would be wise to do the things you already know you should: Don't smoke, and control high blood pressure and cholesterol. And if you can reduce the frequency and severity of your migraines by behavioral therapy or other methods, you'll not only make life easier but also may help keep your brain healthier. Lipton said he hopes his research will encourage more people who get migraines to seek treatment.
Meanwhile, Danish lead author Messoud Ashina, M.D., said that with more study, scientists hope to understand more about the brain-structure changes linked to migraines and use that knowledge to reduce the frequency and length of episodes. "We also want to find out how these lesions may influence brain function," he said.
Photo credit: By Sasha Wolff from Grand Rapids via Wikimedia Commons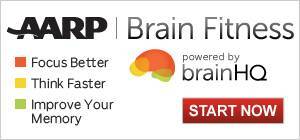 Also of Interest

Join AARP: Savings, resources and news for your well-being
See the AARP home page for deals, savings tips, trivia and more