These Foods Linked to Bigger Brains, Better Memory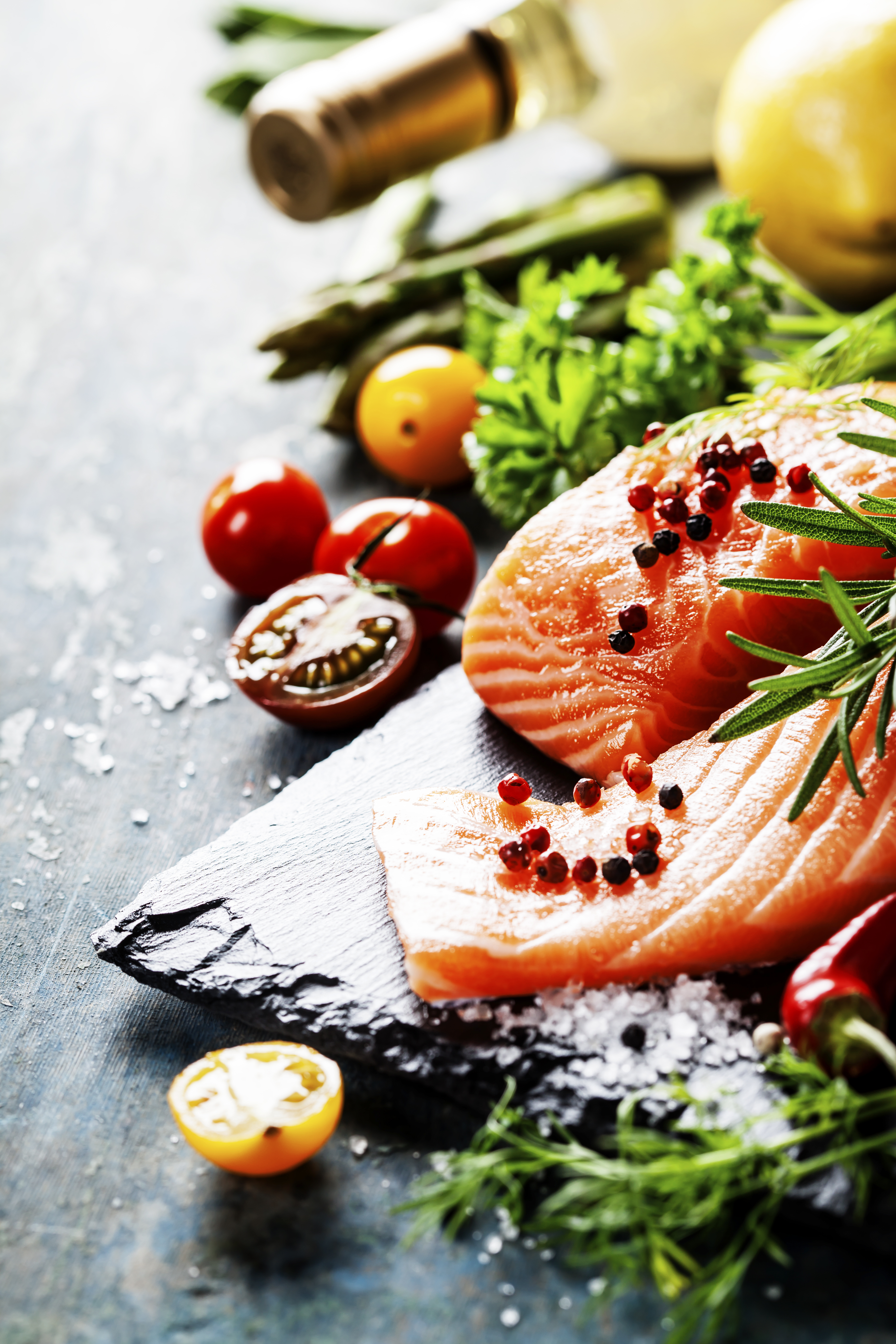 With the recent news tying processed and red meats to cancer, you may already be cutting back on steak dinners. Here's even more incentive: Two new studies have found that a Mediterranean-style diet — featuring more fish, whole grains, fruits and vegetables and less meat — may not only help keep your memory strong but also slow age-related brain shrinkage. There's also good news for those who find it difficult to eat healthy all the time: Both studies found that just incorporating a few of the recommended foods into your diet seems to help.

For the first study, researchers at Columbia University followed 674 people in the New York area with an average age of 80 who did not have signs of dementia. The researchers questioned subjects about their diets and performed scans to measure brain volume. They found that those who ate the most foods in a Mediterranean-like diet had a total brain volume 13 ml larger than those who did not follow the diet. Because lower brain volume is one of the hallmarks of Alzheimer's disease, this new research may help explain why a healthy diet seems to protect the aging brain.

Read the latest discoveries, exercise and memory-sharpening tips, and health care reform — AARP Health Newsletter »

Columbia's healthy-food list included: vegetables, legumes, cereals, fish, fruits, nuts and cooking oils, and mild to moderate alcohol consumption. Eating more fish — at least three to five ounces a week — and limiting all meat (including chicken and pork) to 100 grams a day or less seemed to give an extra boost to brain volume.

"We saw in our study that the more closely you follow the Mediterranean diet, the better protection you get for your brain," said Yian Gu, an epidemiologist at Columbia University and lead author of the paper published in the journal Neurology. She said that regularly eating at least five of the healthy foods — and fewer of the unhealthy foods such as red meat, dairy and saturated fats —was equal to about five fewer years of brain shrinkage. Gu said scientists aren't certain why diet helps preserve brain health but suggested that the anti-inflammatory properties of Mediterranean foods may be protective.

While this study is the largest yet to connect the Mediterranean diet to better brain volume, it's also possible that other factors are influencing the outcome or that people with lower brain volumes already have an undiagnosed brain disease that is negatively influencing their diets, said Martha Clare Morris, a professor of nutritional epidemiology at Rush University in Chicago who helped develop the brain-healthy MIND diet but was not involved in this study.

Prudent diet, better memory

In the second study, researchers in Sweden analyzed the diets of more than 2,000 adults who live in the Kungsholmen area of Stockholm and did not have signs of dementia. Over a six-year period, the researchers measured memory and thinking abilities and asked participants how often they ate more than 100 foods. The researchers then scored the subjects for how closely they stuck to either the Western diet (unhealthy) or "prudent" diet (healthy).

Western diet: more red/processed meat, higher saturated and trans fats, refined grains, sugar, beer and spirits
Prudent diet: more vegetables, fruits, cooking oils, cereals, legumes (beans), whole grains, rice/pasta, fish, low-fat dairy, poultry and water


Get discounts on prescriptions, health exams, eye care and more — AARP Member Advantages »

The Swedish researchers, who published their research in Alzheimer's & Dementia, found that those who stuck most closely to the prudent diet experienced the smallest loss in cognitive function over the six years, while those who ate more of the foods in the unhealthy Western diet had an increase in memory and thinking problems. Interestingly, the researchers found that those who ate a combination of both the healthy and unhealthy foods also showed fewer memory and thinking problems, with only about half the decline of those who ate the most unhealthy foods."The main message is still to try to modify your diet towards an entire healthy eating behaviour/pattern," wrote lead author Behnaz Shakersain of the Karolinska Institutet's department of neurobiology. "It's never too early, never too late."

Keith Fargo, director of scientific programs at the Alzheimer's Association, said both studies build on "fairly good evidence that healthy diet can slow cognitive decline." Rather than focusing on any specific foods, he said, it's more important to strive for a healthy eating pattern. "If you maintain generally a healthy eating habit, you are probably going to do better," he said.

Photo: klenova/iStock

Also of Interest:

See the AARP home page for deals, savings tips, trivia and more.