For Caregivers, Pandemic Added to Mental, Physical Challenges
By Candy Sagon, October 29, 2021 11:06 AM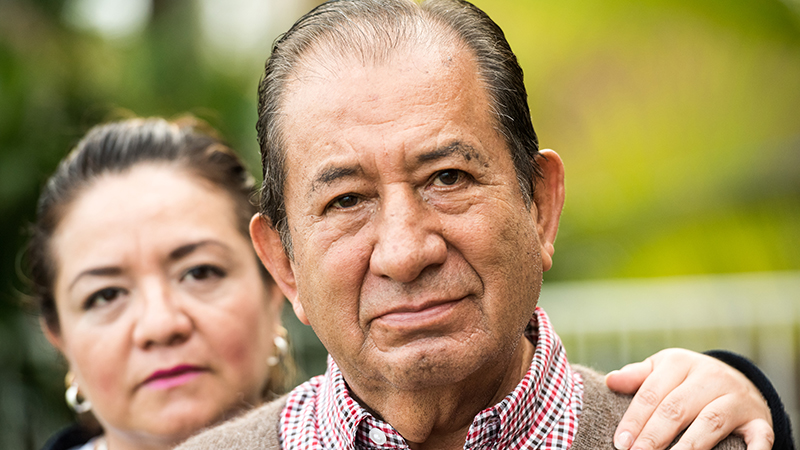 An estimated 53 million adult Americans are unpaid family caregivers, shouldering a task that, in the best of times, can be both physically and mentally challenging. Add a global pandemic to the mix, and it's not surprising that in 2020 caregivers struggled with significantly more anxiety, depression, fatigue and loneliness.

A study published in April 2021 in The Gerontologist surveyed 576 family caregivers and about 2,900 non-caregivers. It found significantly higher rates of anxiety, depression, fatigue, sleep disturbance and social isolation among caregivers compared with non-caregivers, as well as more worries about money and food.

When asked how COVID-19 had changed their caregiving situation, caregivers said the pandemic made it physically, emotionally and financially more difficult. Those caring for people with cognitive disabilities, such as dementia, or with behavioral or emotional problems had an even tougher time, researchers reported.

Because of these demands, caregivers must take care of their own health to stay mentally strong while caring for others. Self-care for caregivers involves doing things that help support mental and physical health. Some suggestions from AARP Staying Sharp:

Seek positive people: Find time to socialize with friends who are supportive and lift your mood.

Do something relaxing: Meditation, deep breathing, yoga stretches — all can help focus the mind and reduce stress. Listen via an app, audiobook, YouTube video or online class, even if it's for a short time. Just five or 10 minutes of meditation once or twice a day can help reduce stress and may even affect the gray matter in your brain.


To learn more about brain health for caregivers, visit AARP Staying Sharp.
This content is provided for informational purposes only and is not intended to provide any expert, professional or specialty advice or recommendations. Readers are urged to consult with their medical providers for all questions.