Turn Up the Music! Our Favorite Songs Can Be Good for Us
By Candy Sagon, January 31, 2022 10:31 AM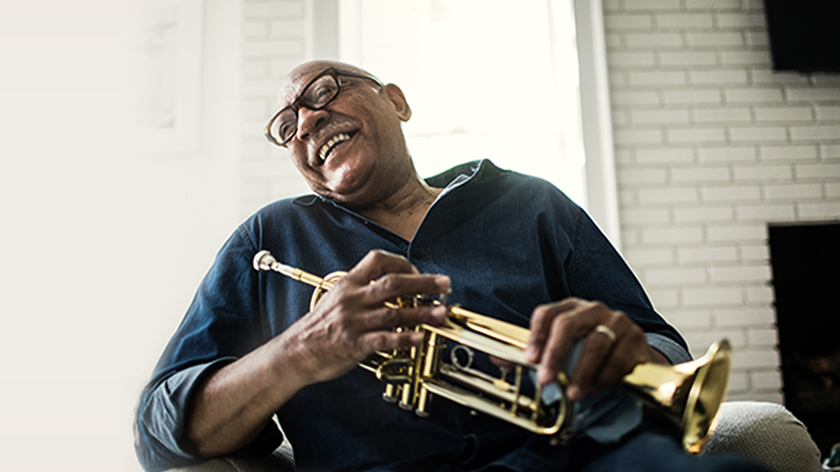 Music's effects are remarkable, no matter what type of music you enjoy listening to or performing. Research shows music can provide joy, comfort and social connection, and a recent study suggests that making music with others may affect a dozen or so key brain functions and may even help our immune system.

During the pandemic, with people socially isolated, the brain benefits of music became especially important as a way people could experience togetherness. Whether people sang in unison on their balconies or on Zoom, or listened to live-streamed at-home concerts by well-known musicians like cellist Yo-Yo Ma or country star Keith Urban, music helped "allow our brains to feel connected even without traditional face-to-face interactions," American and Israeli researchers wrote in a study published in June 2021 in the American Psychological Association journal PsycNet.

In their study, the researchers examined what happens in the brain as we listen, sing or dance to our favorite melodies. Among the brain functions affected by music are feelings of empathy and a sense of social bonding, as well as experiencing more pleasure and a lower level of stress hormones, which means music can sometimes have the power to help healing.

Music is also a good way to engage multiple parts of the brain, including those involved in attention, emotion, memory and thinking skills, according to a recent report on music and the brain by medical experts with the Global Council on Brain Health. Here are two of the panel's recommendations:

Get up and dance. Dancing benefits the body and the brain, studies show, helping to relieve stress, improve balance and increase activity in the brain's fornix, a nerve bundle that plays an important role in memory. Some studies have found that certain kinds of music can help people focus on a task.

Listen to music when you exercise. Music can be a great motivator to keep moving, and listening to up-tempo songs can also give you a mental lift.
Learn more about music's role in improving brain health at AARP's Staying Sharp.
This content is provided for informational purposes only and is not intended to provide any expert, professional or specialty advice or recommendations. Readers are urged to consult with their medical providers for all questions.