Just Say Om: 3 Reasons to Embrace Yoga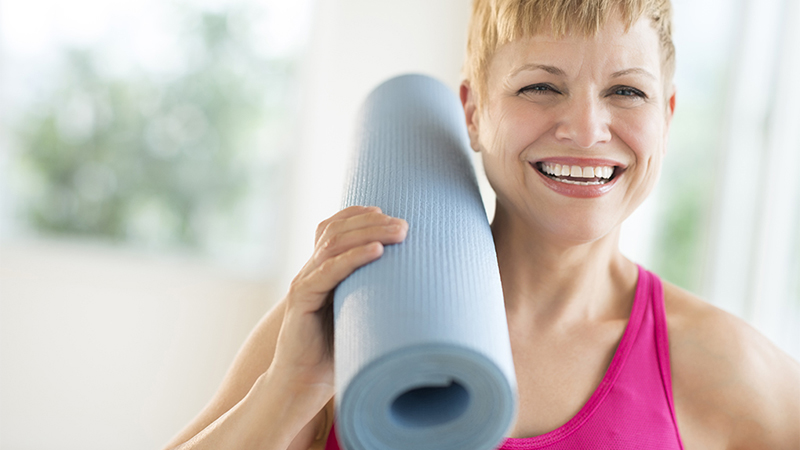 As you contemplate ways to embrace a new you — a healthier and calmer version of yourself — in the new year, consider how yoga can support this positive momentum.

1. Yoga offers the benefits of physical exercise in a gentle way that you can tailor to your abilities. Yoga provides all of the upsides of any physical activity but in a way that may not be as strenuous or jarring to your system as some other forms of exercise. Plus, it's easy to modify your yoga routine to accommodate any limitations you have and make the activity more comfortable for you.

2. Yoga is linked with improved heart rate, blood pressure and other health markers. The breath control that's a core foundation of yoga can offer deep health benefits and can trigger a series of positive physiological changes that can lower your heart rate and blood pressure.

3. Yoga encourages community. This activity not only offers physical benefits but also promotes social interactions that can have important emotional rewards. Isolation and loneliness can negatively affect health and well-being, particularly as you get older. You may find enrolling in a yoga class provides you with a built-in community of people with similar interests.


Learn more on AARP® Staying Sharp®
This content is provided for informational purposes only and is not intended to provide any expert, professional or specialty advice or recommendations. Readers are urged to consult with their medical providers for all questions.