Hey, Entrepreneurs: What's Your 50+ Strategy?
By Jody Holtzman, September 11, 2012 08:33 AM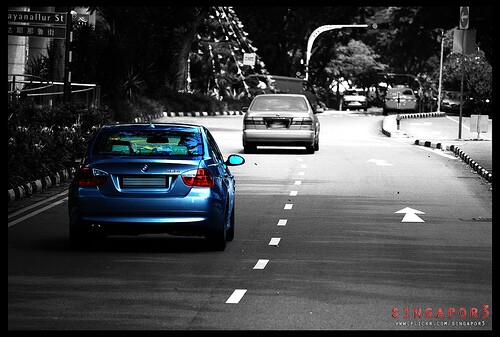 So many age 50+ customers -yet marketers obsess about youth. So I wonder, being exactly in the age demographic of the prospective buyer of BMWs, what's up with their marketers? BMW seems on a quest to reach the young through social media. But the actual buyer my age isn't shopping for cars that way - and today's young people don't have the money for that car! Here's the reality: baby boomers own half of the nation's wealth. That's $2.3 trillion. As for the 65+, according to Pew Research, the median net worth of households headed by someone 65 or older was $170,494. If I were BMW, I'd sit up and find the right audience.

Marketers seem clueless about the 50+ buying power. Let's face it, if you're marketing to a wealthy and older demographic, you really need to find the audience where they are. And guess what? That's not at trade shows like CES, CTIA. Maybe they're great places to meet other marketers, who seem mostly to be young guys. And yes, they may be cool places to see what innovations are hot. But your customer is someplace else, searching for, but not finding, products and services aimed at them.

Here's where we come in - meet us at Life@50+. Want to speak to that market segment that controls $3.5 trillion in consumer spending? Do you market travel, technology, home furnishings and other consumer products and services? We've got the place, we have the customers- and I'll be there to meet you. Check out the Life@50+ event in New Orleans September 20-22 - where companies of all sizes can attend, interview prospective customers, exhibit and/or sponsor.

Let me tell you what to demo - products and services that work for all ages. Before you walk in, ask yourself a few questions: Is my tech product as easy to hold and manipulate as it could be if the customer's vision, dexterity, or hearing is not perfect? Are my instructions clear and is my terminology designed for the customer - or, like too many vendors, is it just for internal meetings of my product team? Before manufacturing ramps up, have we asked and received complete answers about usability and design for all age groups? And if the answer is no, then I want to know, why not? And really, this should come first: "What's our 50+ strategy?"

Jody Holtzman is leading AARP's first startup pitch event, taking place next week in New Orleans. Want to tell him more about what technology appeals to you? Does your company fit the "50+ friendly" description? Let him know in the comments, or by Tweeting at him. 

Photo via Flickr user singapor3.