A Tool for Catalyzing Progress in Long-Term Care
By Susan C. Reinhard, Senior Vice President and Director, AARP Public Policy Institute; and Bruce A. Chernof, President & CEO, The SCAN Foundation, July 18, 2017 10:58 AM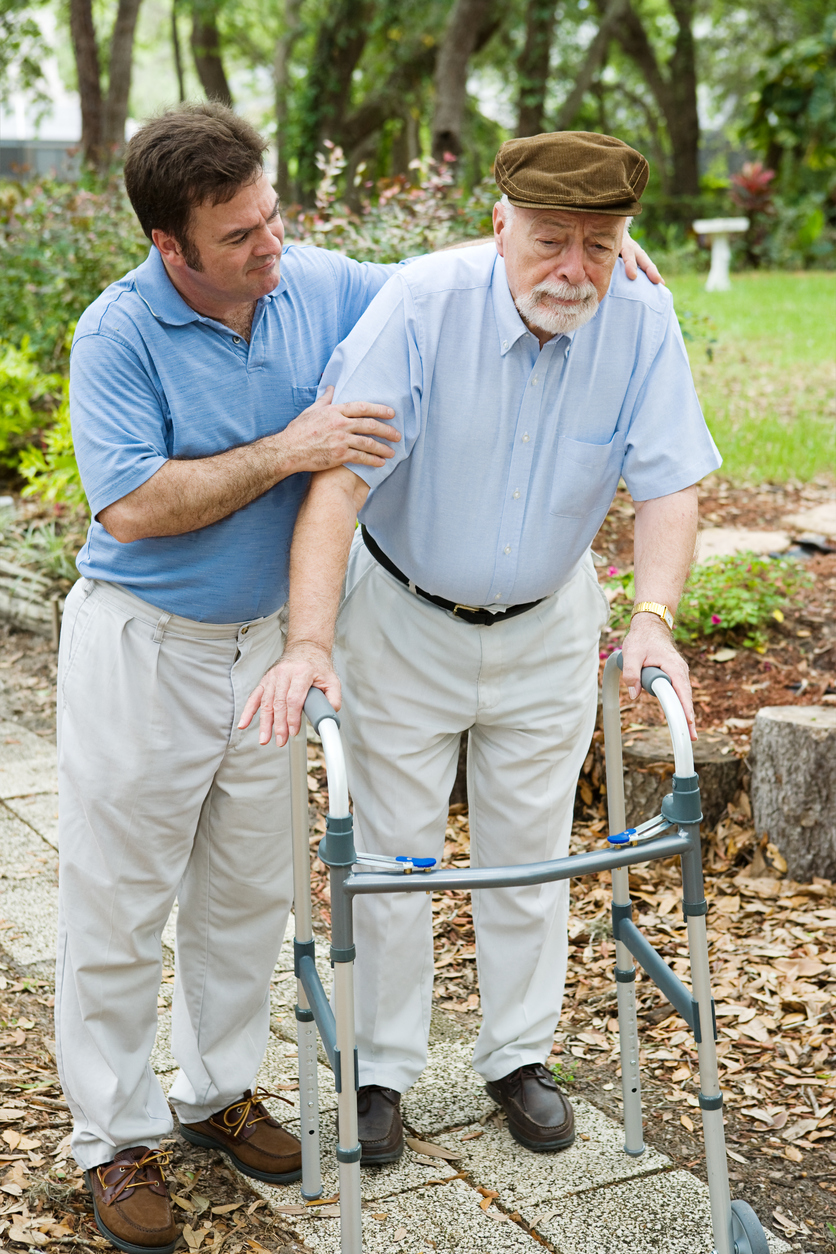 Approximately 10,000 people in the United States turn 65 every day. Half of them will one day find themselves needing a high level of help with basic daily activities like walking, eating, getting out of bed in the morning, and bathing—assistance known as long-term services and supports (LTSS).

LTSS comes in different forms. It may be provided in the home, assisted living, nursing facilities, or integrated settings such as those that provide both health care and supportive services. LTSS also include supportive services provided to family members and other unpaid caregivers.

Anyone who has interacted with the "system" of long-term care, from older adults to people with disabilities and family caregivers, understands that it's not really a system at all. It's a patchwork of programs, policies, and funding streams largely built around federal and state decisions dating back nearly five decades.

Meanwhile, the number of aging Americans with significant health and personal needs is projected to grow from 6 million to almost 16 million in the next several decades. While each experience is unique, roughly three out of four older adults with this level of need live in their homes and communities. For those needing care, roughly 30 percent will need it for less than a year, but 25 percent will need it for five years or more.

Against this backdrop of an impending surge in demand for LTSS, decision makers in Washington, D.C., are debating a major overhaul of health care policy. The recent release of our Long-Term Services and Supports State Scorecard, therefore, could not have come at a more appropriate time.

Quadrupling the Rate of Change

Compiling state data and presenting it as usable and actionable material, the Scorecard comprises a multi-component report and interactive online tool. It provides state-level information on creating a high-performing system of care in order to drive progress toward improvement in services for older adults and people with physical disabilities, and their family caregivers. The focus is on the state level because our country does not have a single national system to address LTSS needs. The Scorecard examines 25 indicators across five LTSS categories—Affordability and Access, Choice of Setting and Provider, Quality of Life and Quality of Care, Support for Family Caregivers, and Effective Transitions.

Now in its third iteration, the Scorecard helps states understand their strengths – and there are many efforts to be proud of – as well as (perhaps more importantly) areas where they need to improve if they are going to meet the LTSS needs of their growing aging populations.

The Scorecard's overarching message: much work remains—even for the top-performing states. That's why we titled this edition Picking Up the Pace of Change. As we continue to edge toward 2026, the watershed year that boomers will first start to turn 80 and their LTSS needs will increase, few states have achieved meaningful change (generally defined as 10 percent or more over the past two to four years) on most of the measures that the Scorecard was able to track over time.

States, for example, have made steady but slow progress in increasing the proportion of Medicaid spending going toward home and community-based services – services the majority of people want – as opposed to nursing facilities, from 39 percent in 2011 to 41 percent in 2014 (the most current year of available data). At the current national rate of change, it would take 36 years for the average of the bottom five states in this category to reach the level of the median state today, and another 51 years for the median state to reach the level of the average of the top five states (64 percent).

We don't have that much time. To reach these benchmarks by 2026, the rate of improvement must triple and in some cases quadruple. Meanwhile, as Congress debates health care reform, Medicaid funding levels allotted to states by the federal government hang in the balance. Significant portions of Medicaid dollars passed from the federal government to states play a key role in LTSS—and outcomes of the current health care debate could impact states' ability to build on or even sustain their current residents' needs.

The Right Information at the Right Time

During this critical time, both in terms of demographic trends and policymaking, the value of LTSS and urgency of taking action to strengthen it become all the more apparent. The Scorecard not only highlights the importance and urgency, it serves as a tool for states. It helps states identify where they need to focus their resources and efforts, while also enabling them to communicate with and learn from one another. (In fact, the Scorecard package includes such "promising practices" identified within specific states.)

Thus, we must ensure the Scorecard's crucial information reaches decision makers – both state legislators and national policymakers – as the services and supports it evaluates are central to the well-being of older adults, people with disabilities, and family caregivers. Every stakeholder has a role to play in picking up the pace of change so we can all age with dignity, choice, and independence.

***
The Scorecard and related materials are available at http://www.longtermscorecard.org/ .