AARP's Challenges for the FinTech Startup Community
AARP is partnering with MassChallenge FinTech, a zero-equity accelerator that matches later-stage startups with industry changemakers to transform financial services. Applications are open until October 12, 2018 for @MassChallengeFT's inaugural cohort.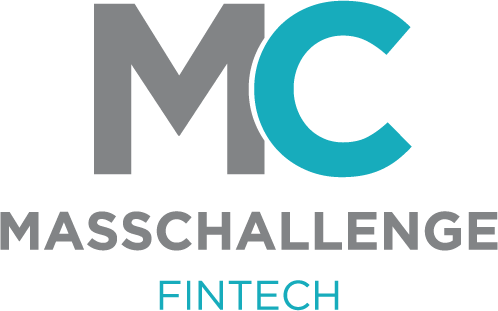 Half of American 10-year-olds are expected to live to see their 100 th birthday. Living to 100 can be an exciting or a terrifying prospect depending on your financial situation. A critical challenge for our aging society is how to maintain financial security, when 43% of households are projected to run out of money in retirement.

Anyone familiar with AARP knows that helping people save for retirement is core to our mission of empowering people 50 and older to choose how they live as they age. You may be surprised that saving for retirement is not the primary challenge we're pitching to the startup community. Instead, we're seeking innovative solutions to help people cope with near-term financial setbacks. We're talking about the everyday curveballs that life throws at us: a flat tire, fewer shifts at work, a broken arm.

Why focus on short-term needs in the face of such a vast retirement savings shortfall? Simply put, helping people cope in the short-term will help them thrive in the long-term. Consider the following:



Most of us experience unplanned financial setbacks. In a given year, 60% of American households experience an expense or income drop that they didn't budget for. The typical cost of a setback is $2,000.

Four in ten households couldn't come up with $400 to cover a financial emergency. This staggering figure comes from the Federal Reserve. Even older and higher-income people are not always prepared for a financial emergency.

Without emergency savings, a rainy day can turn into a long-term crisis. A lack of liquid savings can throw a household's finances off track for a year or more. Some households may be forced to turn to high-cost alternatives like payday loans or to withdraw money from retirement accounts.


Our challenges

Through our collaboration with MassChallenge FinTech, AARP is enlisting the startup community to join us in helping people prepare for a rainy day. We are looking for disruptive technologies that:

Help businesses shift employees' understanding, attitudes, and intentions towards savings, resulting in measurable behavior change to save a portion of their paycheck
Help workers in nontraditional employment relationships (e.g. contingent/gig workers) save for the unexpected
Help employees build emergency savings in a way that is effortless and inspiring


How will AARP help startups grow their businesses?

We engage the startup ecosystem to help bring the best solutions to market and to scale. We engage with startups in stages, including through a long-term strategy of collaborating with a select group of startups to transform markets and change lives.

First, we encourage all entrepreneurs to keep the power of the 50+ market in mind when designing for all ages. Our message to entrepreneurs: In the US alone, people ages 50 and older generate $7.6 trillion in annual economic activity, so you ignore the 50+ market at your own peril.
Next, we offer in-kind services to a select group of startups. For the past two years, we have teamed up with industry and academic startup accelerators like MassChallenge HealthTech to offer to a small group of early-stage startups services such as access to AARP innovation experts, industry experts, and 50+ consumers for qualitative testing. We also offer those startups in-home user testing opportunities, media exposure, showcase opportunities at major conferences and events, and exposure to major influencers and investors. As we work with these startups, we assess their potential for transformational social impact through market innovation. We will be taking the same approach for fintech startups.
Finally, we choose a small number of start-ups to work with in a more long-term way to drive impact for people 50-plus—We ask startups with the greatest promise to join AARP's Hatchery Ventures program, which uses AARP's resources and expertise to bring the best of these ideas to scale.


At AARP, we remain steadfast in our mission to disrupt aging, and empowering people who are 50+ to choose how they live as they age.

Want to partner with AARP during the 2019 MassChallenge Fintech Program?

Apply at https://accelerate.masschallenge.org by October 12, 2018 at 12:00PM (noon) ET.