Caregiving's Global Idea Exchange
By Susan Reinhard, September 29, 2017 01:34 PM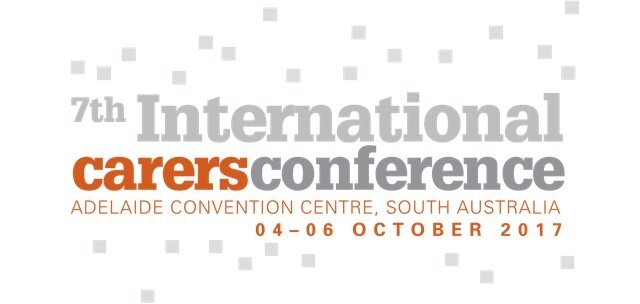 As I put the finishing touches on this post, I'm making final preparations to travel to Adelaide, the capital city of the Australian state of South Australia. There I'll present at the 7th annual International Carers Conference.

This year the theme of the conference is " Caring into the Future: the new world?" That theme is appropriate for a number of reasons, but as for the world reference, the event serves as a reminder that caregiving is a global topic of growing importance everywhere. Not only is the U.S. aging, so is the world. By 2050, the number of people over age 60 will have more than doubled to over 2 billion, representing 22 percent of the population. While today Japan is the only country with more than 30 percent of its population age 60 and over, that number of countries will climb to 64 by 2050.

As I often say, it's all about idea and information exchange; with this conference, the exchange is on a global scale. I'm excited to hear the perspectives of policymakers, community and business leaders, researchers, advocates and, of course, caregivers on how to foster new opportunities through both innovation and partnerships. This is something we aim to do every day at AARP's Public Policy Institute, and so in Adelaide I'll share with an international gathering some of what we've learned and put into practice.

I'll be giving two presentations during the three-day conference. In one session, "Family Caregiving and Public Policy: How Research and Policy Can Create New Opportunities to Support Family Caregivers," C. Grace Whiting, Chief Operating Officer of the National Alliance for Caregiving (NAC), and I will discuss family caregiver-related policy at the state and national levels as well as findings from several studies our organizations have conducted, both jointly and independently.

One such study, "Caregiving In the United States," highlights the estimated 43.5 million adults who provide unpaid care in the U.S. The research digs deep into that large number, revealing the diversity of the caregiver and care recipient populations. Approximately 40 percent of family caregivers are men, for example, while some 8.4 million caregivers support people with mental health diagnoses. Among other things, our session will highlight opportunities for better supporting these groups.

In another session, " The Home Alone AllianceSM: Translating Research into Practice through Partnerships," I will co-present with Heather Young, Associate Vice Chancellor for Nursing, Dean and Professor at the Betty Irene Moore School of Nursing at University of California, Davis. We'll discuss how the Home Alone Alliance SM (HAA) is working to create solutions for stressed, overtaxed caregivers.

One effort of which we're particularly proud is the series of instructional videos for family caregivers, which I blogged about earlier this year. AARP has worked with its HAA partners to conduct formative research, generate topics for the videos, and disseminate them via channels with direct access to caregivers.

Certainly the U.S. has made headway on the caregiving front in recent years. Notably, AARP translated the Home Alone research into policy—the Caregiver Advise, Record, Enable (CARE) Act, state-level legislation that ensures hospitals identify and offer instruction to family caregivers who perform medical/nursing tasks. However, as we learned from this year's Scorecard on Long-Term Services and Supports, states still need to pick up the pace now in the areas of caregiving and other LTSS areas , focusing their energies on meeting the needs and preferences of the rapidly aging population.

A primary purpose of the Scorecard is to allow states to communicate with one another on solutions. Again, it's about knowledge exchange—the very reason the global caregiving movement is gathering in Adelaide. Australia is an appropriate location for this event. It has taken a leadership role on many caregiving fronts, and in fact the U.S. has something to learn from the host nation's attention to the issue. I'm excited that the event will illuminate Australia's caregiving promising practices as well as those of the U.S. and other nations.

I'll be sure to report back on my takeaways from the conference in a future post.



Be sure to follow the conference on Twitter at #IntCarersConference and @CarersAus. If you're planning to attend the International Carers Conference from October 4-6, or you have recently attended another local, national or international conference focused on caregiving practices, I'd love to hear what topics/ideas stood out. The only way to move the needle on policy in this country is to share these ideas—no matter how insignificant or far-fetched they may seem.