Community Reinvestment Act Update Means a Big Chance to Address Inequity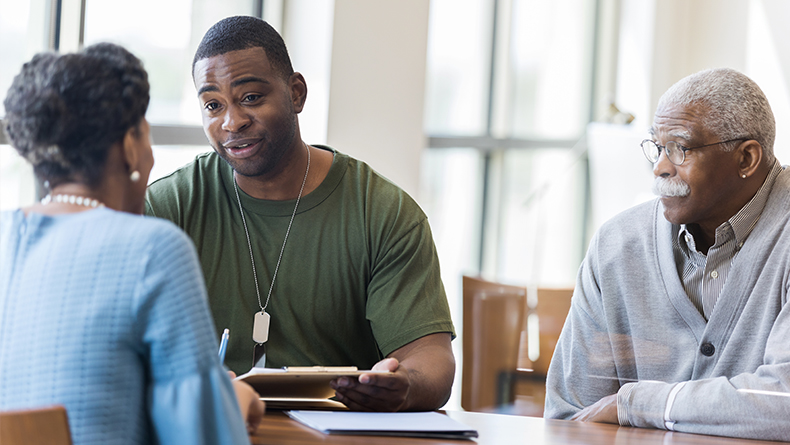 Forty-five years after its enactment in 1977, the Community Reinvestment Act (CRA), a key piece of equitable banking legislation, is on the brink of significant modernization. In May regulators issued a joint proposal to modernize the law. After a public comment period completed in late summer, the final rule is on the horizon. This moment represents an important opportunity to craft effective policy for today, particularly with inequity now being at a level of public consciousness unseen in generations.

CRA History and How it Works

No question, given the major changes in the U.S. banking environment since the 1970s—notably the rise in mobile and online banking—an update to the CRA is due. Comprising the update process is a proposed rulemaking and, ultimately, the final rule on issues such as data collection requirements for banks and financial institutions, and clarity in community development activities that propel local investment. This comprehensive update is meant to enhance accountability on the part of banks and financial institutions as they address credit access and discrimination in low- to moderate-income (LMI) communities.

The CRA was the last of multiple, significant civil rights laws of the 1970s. The law sought to address fair financial inclusion in access to credit and housing, inequity in the financial structure that limited the ability of low- to moderate-income people and communities to access credit, and community development. A central component to the CRA is that it makes banks and financial institutions key players in the revitalization of communities. Working with community stakeholders, banks and financial institutions can foster development of credit and banking services in LMI communities to ultimately decrease wealth gaps and fuel economic mobility.

While the CRA has been effective in certain ways, it was designed at a time when banking looked entirely different from today's version. The banking system of the 1970s consisted of small-scale banks and financial institutions with brick-and-mortar branches, where lending stayed mostly confined within a single state. Such a system is almost unrecognizable to the one we have today, given the increasing prevalence of large regional and national banks as well as the rise in digital banking coupled with the parallel trend of branch closures — both of which the COVID-19 pandemic amplified.

Built into the framework of the CRA is an assessment process by the three federal regulators, the Office of the Comptroller of the Currency (OCC), the Federal Deposit Insurance Corporation (FDIC), and the Federal Reserve Board. Financial institutions receive CRA ratings assessing their ability to meet their obligation to the community, particularly individuals and communities with low and moderate incomes. Importantly, that rating of the bank's performance determines whether financial institutions are granted charters (analogous to a business license), permitted to open branches, and allowed to merge or acquire institutions.

CRA for Financial Inclusion

CRA has undeniably been a powerful tool to promote financial inclusion, community development and wealth building in LMI communities. A critical purpose of the CRA is to reset the damage of redlining, disinvestment, and other forms of discrimination from banks and government agencies. Research by the Federal Reserve Bank of Philadelphia shows that the CRA has been successful in increasing lending in LMI communities.

For many older adults the CRA provides a pathway to affordable financing for home maintenance costs, protection from displacement during community redevelopment, access to conveniently located community bank branches, and flexibility in banking services for LMI borrowers, including small business owners. The CRA fosters availability of credit for assisted living, nursing homes, and the development of various housing types to facilitate older homeowners aging in community in affordable homes with access to transportation, health care centers and other community necessities.

Yet despite some positive outcomes of the CRA, significant disparities remain. For example, the inability of many Black Americans to build wealth since the CRA's inception remains a glaring inequity. Continued systemic discrimination and racial segregation – the legacy of redlining – have stymied racial wealth for Black households. While the CRA is aimed at lending within LMI neighborhoods, Black households in LMI neighborhoods in metropolitan areas continue to be greatly underserved.

What's Next for the Historic Legislation

The joint proposal to update the CRA provides a moment to rethink how financial opportunity in the U.S. is extended, and to whom and for what ultimate purpose.

The regulators are proposing significant CRA reforms, including those regarding the need to address the changing role of mobile and online banking and the need for clear, transparent and consistent requirements for banks and financial institutions in their data collection, data use and reporting. New data collection requirements affect deposits, community development activities and auto lending, for example, to ensure bank and financial institution accountability in meeting the credit needs of LMI communities. Furthermore, regulators propose a greater emphasis on public engagement with community entities in the institution's footprint. This provides an opportunity for local organizations serving the needs of older adults to increase their involvement with banks and financial institutions financing community revitalization.

Regulators also want to expand the CRA assessment areas, the geographic area where banks have some physical presence to provide services and in which they will receive CRA credit. This spurs lending for low-cost housing, for instance. As the aging population increases the demand for affordable, accessible, and healthy housing will also increase. Particularly helpful to banks and financial institutions is clarity around activities that are eligible for CRA credit. For example, the proposal outlines essential community facilities as explicitly inclusive of hospitals and health care centers in LMI communities. Banks and financial institutions may pursue such investments with CRA credit as the incentive. CRA credit-eligible activities inform the institution's overall CRA rating. Relatedly, regulators propose enhanced evaluation of banks' CRA performance in meeting the credit needs of LMI communities.

This moment to modernize the CRA provides an opportunity to uplift the credit needs and community development concerns of older consumers across the country. From fostering strong basic banking in underserved neighborhoods to helping to enable aging in one's own community and more, updating and implementing key aspects of the long-standing act will provide key benefits for older Americans.