COVID-19: Many Older Blacks and Hispanics with Medicare More Likely to Face Out-of-Pocket Hospital Bill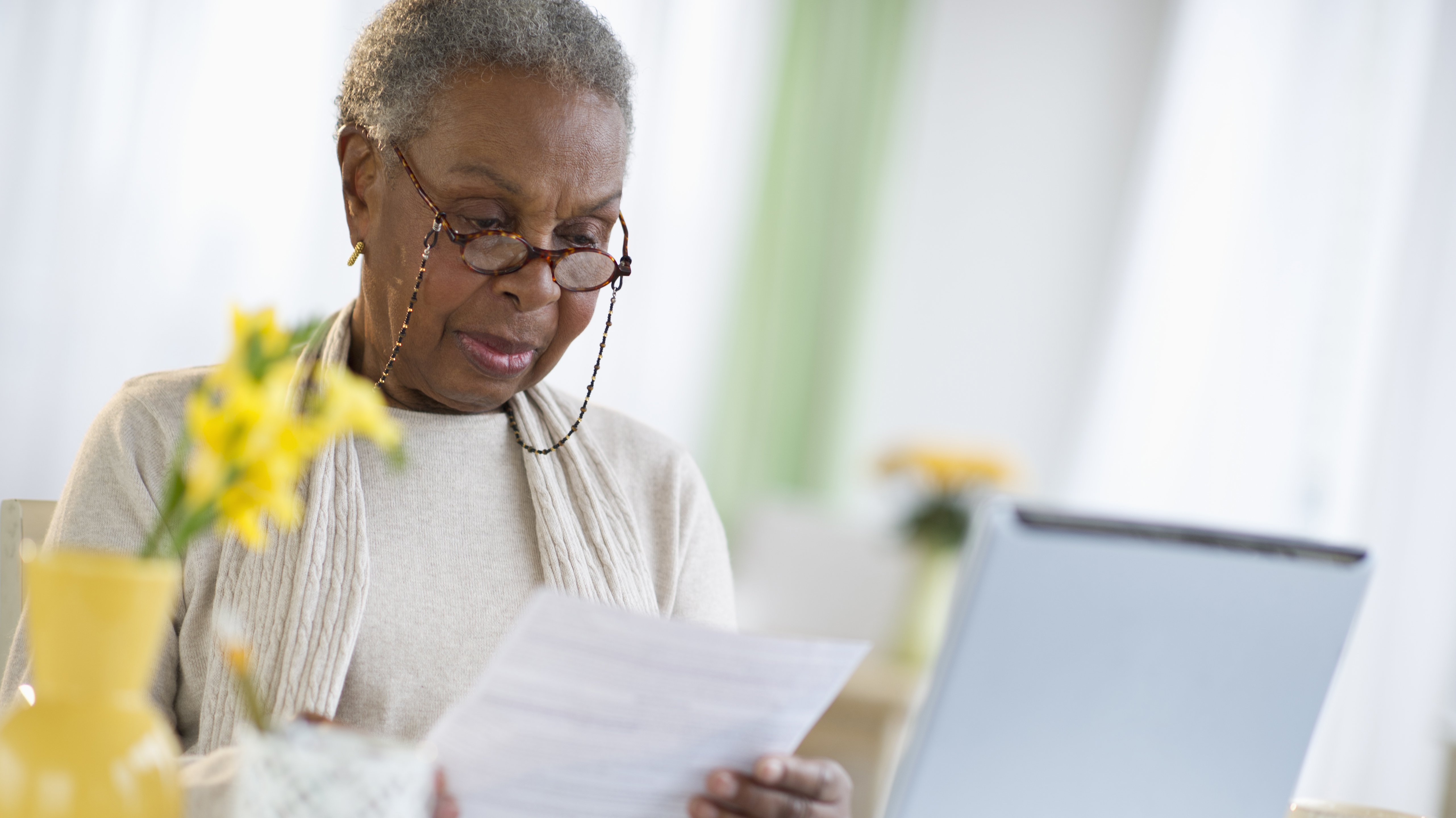 In the face of the outbreak, AARP is providing information and resources to help older people and those caring for them protect themselves from the virus and prevent it from spreading to others. You can find AARP's coronavirus resources at https://www.aarp.org/coronavirus/.

Amid all the uncertainty surrounding the coronavirus pandemic, emerging evidence shows that COVID-19 (the disease caused by the virus) is having a disproportionate impact on older Blacks and Hispanics. There are mounting indications from national data and state reports that older Blacks and Hispanics are being infected with the coronavirus and suffering its deadly health consequences at significantly higher rates.

Adding to this alarming situation, however, is that this public health crisis could have another disproportionate impact on many older Blacks and Hispanics with Medicare: out-of-pocket hospital bills for treatment of COVID-19. In other words, many people from already hard-hit communities are also more likely to face significant health care costs as a consequence of the virus. This disparity, of great concern in itself, also underscores a need for policymakers to ensure that all Medicare beneficiaries have protection from burdensome out-of-pocket spending for COVID-19 treatment.

Costly Hospital Treatment Threatens Millions of Older Adults

As the primary source of health insurance coverage for people age 65 and older, Medicare is instrumental in ensuring access to affordable health coverage. Traditional Medicare currently covers roughly 33 million older adults, and about 18 million more are covered under Medicare Advantage (MA), the program's private plan option. The majority of older adults with Medicare who become hospitalized for COVID-19 treatment will have some protection for out-of-pocket costs. But unfortunately, a significant number of Medicare beneficiaries could face a costly hospital bill.

For the roughly one third of Medicare beneficiaries enrolled in MA, large insurers have voluntarily waived out-of-pocket costs for COVID-19 treatment. As far as older adults with traditional Medicare, the majority will not have to pay the program's $1,408 deductible (called the Part A deductible) associated with an inpatient hospital stay. But a significant number of people 65 and older with traditional Medicare—roughly 5 million1—could face a hospital bill in that amount.

Why do some people with traditional Medicare pay the Part A deductible and others do not? Most beneficiaries with traditional Medicare have some form of supplemental coverage that helps them pay for Medicare's out-of-pocket expenses—such as a stand-alone private insurance plan known as Medigap, a retiree health insurance plan offered by a former employer, or Medicaid. The disparity, therefore, lies in whether or not a person with traditional Medicare has supplemental coverage.

Supplemental Coverage: Stark Racial and Ethnic Disparities

Our analysis shows that older Blacks and Hispanics with traditional Medicare are significantly less likely to have supplemental coverage than Whites (see figure)—potentially exposing them to high hospital bills for COVID-19 treatment. Almost one in four (24%) older Blacks with traditional Medicare would be responsible for the Part A deductible. For Hispanics, the figure is just slightly better, at one in five (21%). By comparison, about one in six (16%) older Whites with traditional Medicare would be at risk for out-of-pocket costs related to COVID-19 hospital treatment.

The reasons for racial and ethnic disparities in the prevalence of supplemental coverage among people with traditional Medicare are complex and varied. One likely key contributor is significant income disparities, with older Blacks and Hispanics generally less able to afford the cost of a Medigap plan. Median income is significantly higher for White Medicare beneficiaries ($30,050) than for Blacks ($17,350) and Hispanics ($13,650). In addition, lower levels of access to retiree health insurance among Blacks and Hispanics also contribute to disparities in supplemental insurance coverage.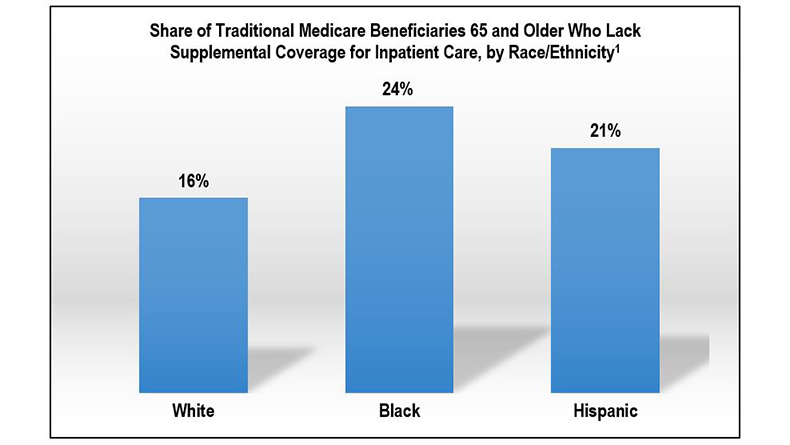 Needed for All Medicare Beneficiaries: Cost Protections for COVID-19 Treatment

Congress recently mandated free coronavirus testing for all Medicare beneficiaries. But what happens once someone gets a positive result back and needs COVID-19 treatment? Unfortunately, millions of people with traditional Medicare who do not have supplemental coverage could face significant out-of-pocket expenses. This is a problem that will likely disproportionately affect older Blacks and Hispanics in communities already facing significant health challenges related to the coronavirus.

Further underscoring the need for action is that for many Medicare beneficiaries, the $1,400 cost of the Part A deductible is hardly a trivial sum. Half of them have incomes below $26,200 and already spend at least 17% of their income on health care.

Federal policymakers should put in place robust cost protections for all Medicare beneficiaries and ensure they will not face a deductible and other cost-sharing for COVID-19 treatment, particularly for people with traditional Medicare who lack supplemental coverage. By protecting all Medicare beneficiaries from this significant financial burden, such a policy would ensure access to critical care without imposing the added burden of a costly hospital bill on Medicare beneficiaries and their families. Ultimately, it would allow older adults suffering from COVID-19 to focus on their recovery rather than worry about how they will pay their medical bills.

1 AARP Public Policy Institute analysis of the Medicare Current Beneficiary Survey (MCBS), 2017 Survey File. Data are based on people with traditional Medicare ages 65 and over, who were enrolled in both Part A and Part B and for whom Medicare was the primary payer. Medicare beneficiaries were classified as having supplemental coverage if they had Medigap, an employer-sponsored health plan, Tricare, another comprehensive public plan, full Medicaid coverage (full duals), or were Qualified Medicare Beneficiaries (QMBs, partial duals).