Examples of Practices That Support Integrating Care for Dual Eligibles: Some Challenges Remain
By Lynda Flowers, March 28, 2016 12:06 PM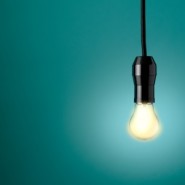 The federal government recently released its first preliminary report evaluating its Financial Alignment Initiative. The goal of the initiative is to increase access to high-quality, well-coordinated health care — including long-term services and supports (LTSS) — for low-income adults who are eligible for both Medicare and Medicaid, also known as dual eligibles or duals. Most of the participants receive their care through managed care organizations called Medicare-Medicaid plans (MMPs). The report describes some practices that states seeking to integrate services for dual eligibles — either through the initiative or on their own — should consider.

Practices that support consumer engagement

States have developed several methods of collecting consumer input and feedback to help ensure that they are meeting their needs and preferences. For example, Ohio developed a questionnaire for prospective enrollees to help identify duals' needs. Massachusetts conducted a focus group and fielded surveys to learn about consumers' enrollment choices. MMPs in California tested enrollment notices on consumers and consumer advocates. Virginia convened focus groups to get feedback on its enrollment materials. States can expand upon these practices to solicit consumer (and family member) input into service delivery processes as well as other aspects of the programs.

Practices that support access to care and services

Some MMPs have undertaken activities to help ensure that dual eligibles have access to care and necessary services. To find eligible people and get them connected to services, some MMPs sent representatives to dialysis centers, day centers and soup kitchens. Other MMPs worked with state social services agencies to find hard-to-reach consumers who were eligible for their programs. These types of outreach activities help get vulnerable duals connected to the health services they need.

One MMP helped a group of independent home health care workers learn how to submit claims so that the workers would not stop providing essential services to beneficiaries due to lack of payment. This type of support helps ensure that MMPs have needed LTSS providers, beneficiaries receive vital services, and home health care workers receive timely reimbursement.

Practices that encourage collaborations and may improve delivery of LTSS

Despite being competitors, some MMPs that were new to delivering LTSS saw value in collaborating with others when trying to meet the needs of their LTSS consumers. Some LTSS providers and MMPs formed work groups to discuss issues that arose during program implementation, such as billing problems and strategies for administrative simplification. Some work groups formed subgroups to address other issues related to the provision of home care and hospice services. High levels of collaboration between multiple entities may help improve the delivery of LTSS to duals.

Practices that may improve quality of care

Some state agencies are taking a leadership role in training care coordinators for MMPs. For example, Massachusetts developed a training video for care coordinators, and California developed a training program for care coordinators focused on Alzheimer's disease. Care coordination is the linchpin to providing services to duals, especially those with multiple chronic conditions and those receiving LTSS. States are wise to provide training in order to support consistency in the delivery of care coordination service across all MMPs.

In addition, most of the initiative states received federal funding to develop ombudsman programs. Ombudsman programs can serve as early warning systems to identify problems with enrollment and services delivery. Because they are required to submit consumer complaint information into a national data system, they contribute to the overall monitoring of the initiatives and could help lead to improvements in quality of care.

Challenges and next steps

According to the report, the initiative is not without problems. For example, states and MMPs reported difficulty synchronizing and transferring data across federal, state and MMP information technology platforms. The report also found that some MMPs' information and data management systems were unable to support the centralization of consumers' records. Further, many of the MMPs' initiatives reported problems with developing and maintaining adequate numbers of care coordinators, impeding their ability to adhere to contractually required timelines for consumer assessments and care plan development.

The report also described consumer complaints that focused on enrollment issues (e.g., beneficiaries were unaware that they were enrolled in the initiative), insufficient numbers of specialists in provider networks, and the unavailability of certain prescription drugs. Future reports should address whether these and other problems have been resolved, as well as provide objective data that show whether the initiative is delivering on its promise to provide high-quality, well-coordinated care to the most vulnerable Medicare beneficiaries.

This is the first in a series of occasional blog posts that will discuss the Financial Alignment Initiative.
Lynda Flowers is a senior strategic policy adviser in AARP's Public Policy Institute. Her areas of expertise include Medicaid issues, health disparities and public health.