Explore AARP's Social Security Storybook and See How Social Security Helps Millions of Americans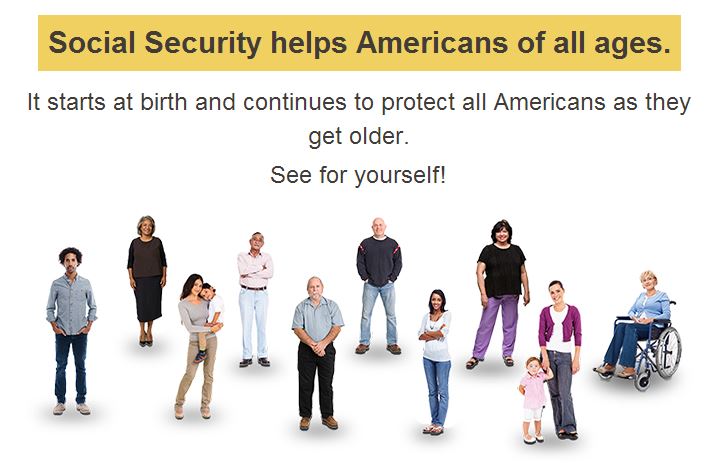 Millions of Americans count on Social Security for most of their income. AARP DataExplorer's new storybook on Social Security shows, using graphics and animation, just how important Social Security is to all Americans.

Social Security provides lifelong protection starting in the cradle. Over 3 million children whose parents are deceased, disabled or retired receive Social Security. Fourteen million adults ages 18 to 64, many of whom became disabled on the job or have other serious health problems, depend on Social Security. And over 42 million Americans age 65 and over receive Social Security, which lifts many out of poverty and helps ensure that their retirement years are comfortable and financially secure.

But that's not the end of the story. As the storybook shows, Social Security plays a crucial role in retirement security. Fifty-three percent of older Americans depend on Social Security for half, or more than half, of their total retirement income. Older women, many of them widowed or divorced, are more likely than men to depend on Social Security for more than half of their retirement income. Dependency on Social Security increases with age, as older Americans enter further into retirement, exhaust their assets and come to depend less on pensions that are not indexed for inflation: Sixty-two percent of retirees age 80 and over depend on Social Security for most of their income.

Check out the Social Security storybook on AARP DataExplorer and see the numbers for yourself. Then, go to AARP DataExplorer to get more figures on Social Security's key role in ensuring financial security for older Americans by age, sex and extent of reliance — did you know that Social Security provides 90 percent of total income for 22 percent of Americans who are age 65 and over? Select your state to see how the program helps others nearby. And learn how Social Security keeps millions Americans out of poverty.