Good for Business: Making the Case to Fight Financial Exploitation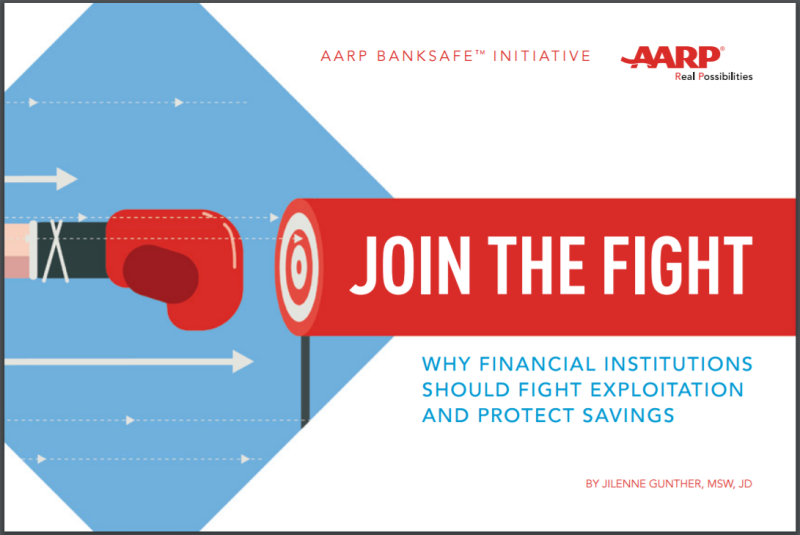 Financial exploitation is an issue that demands financial institutions' attention. Banks lose an estimated $1 billion (and rising) annually in deposits. Thieves especially target older Americans (those over 50), with good reason — these customers own two-thirds of all bank deposits. An estimated 1 in 5 older Americans are victims of financial exploitation.

Despite these statistics, many financial institutions may not immediately see the business case for fighting exploitation. Executives and managers may believe that the additional training, manpower and corporate focus on this issue may not deliver the return on investment that other initiatives can provide. Some may even feel that customers are responsible for protecting themselves from scams and other forms of exploitation.

As we celebrate the 12th anniversary of World Elder Abuse Awareness Day we applaud the leadership of many financial institutions that have voluntarily developed simple yet effective solutions to fight exploitation. Financial institutions like First Financial of Texas, Suncoast Credit Union, Barclays UK, Lloyds of London and Bank of American Fork, to name a few, are making dedicated efforts to fight financial exploitation because it makes good business sense. Benefits from efforts to prevent exploitation include:

Reduced loss: Money stays in customers' accounts when bank employees spot and prevent exploitation. One small community bank prevented an estimated $1 million in losses in just one year.
Community Reinvestment Act (CRA) credits: Several banks obtained CRA credits for their efforts to educate customers and the community on avoiding financial exploitation.
Enhanced employee morale: Contributing to a greater cause like preventing exploitation increases job satisfaction, boosts performance, and makes employees feel a greater sense of purpose, according to studies.
Increased brand distinction: Institutions working actively to fight exploitation report that brand distinction (the number of customers recommending the bank to someone else) increased as a direct result of these efforts. In addition, fighting exploitation often results in positive press coverage for financial institutions.
Stronger customer relationships and trust: Fighting financial exploitation builds trust among customers. Recent research shows four out of five customers age 50-plus prefer establishing their accounts with financial institutions that provide anti-exploitation services.


A new AARP report, " Join the Fight: Why Financial Institutions Should Fight Exploitation and Protect Savings," presents the business case for anti-exploitation efforts. The report examines some of the barriers that prevent financial institutions from doing more to fight exploitation, and presents solutions that banks are successfully using to overcome or eliminate these barriers. It also offers several promising practices that financial institutions can adopt to ensure the effectiveness of their exploitation prevention programs. Using these principles banks can learn that fighting exploitation is good for business and for their older customers.