New Small-Business Data: Strong Showing From 55+ Entrepreneurs
By Lori Trawinski, December 06, 2016 11:52 AM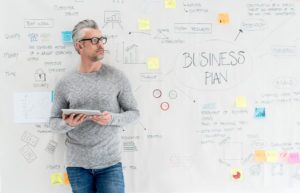 There's good news for both observers of small-business trends and those interested in aging issues. Tracking entrepreneurship just got easier, and new data show that entrepreneurs age 55-plus are job creators.

Small businesses play a major role in the U.S. economy. According to the U.S. Small Business Administration, small businesses accounted for 63 percent of net new jobs over the past two decades. Approximately 20 percent of those businesses were classified as employers, meaning they had paid employees.

New survey meets a need

Until recently, the only source of information about small businesses was the Survey of Business Owners and Self-Employed Persons (SBO). Conducted every five years by the Census Bureau, the SBO collects data on both employer and non-employer businesses. The most recent data available are for 2012.

Measuring activity in five-year intervals results in long lag times before data are available and, of course, severely limits the ability of researchers to detect emerging trends. The Ewing Marion Kauffman Foundation , which has long been involved in studying new business development, conducted its own survey of new businesses from 2004 to 2011. Nevertheless, when the recession hit in 2008, it became clear that there was a gap — as well as a tremendous need — for public data on new and small businesses.

Given that the ability to fund a new economic survey would be a challenge in the tough federal budget environment, the Census Bureau, the Kauffman Foundation and the Minority Business Development Agency (part of the U.S. Department of Commerce) came together to form a public-private partnership. The result of the collaboration: the Annual Survey of Entrepreneurs (ASE), the largest such survey of its kind. Both funded and developed by the three entities, the first survey was conducted in 2014, and the results became available in September 2016.

The ASE collects statistics on the characteristics of businesses and their owners from approximately 290,000 businesses that have paid employees. Government programs, industry organizations, economic analysts and business entrepreneurs are among the groups that will find the data useful.

Survey says: Older Americans create jobs

Survey data are also available by age of the business owner. What that data reveal offers some interesting insight into how entrepreneurs of all ages play an important role in the U.S. economy. Nearly half of small-business employers are owned by someone age 55-plus. Moreover, many of those older business owners are playing a significant role in small-business creation. Business owners age 55-plus accounted for nearly a quarter of businesses that were formed within the past two years.

Such numbers show a diverse landscape of entrepreneurship and business ownership. Access to these kinds of timely statistics is important for policymakers and business owners alike. For the first time, the data allow us to track the growth of older entrepreneurs which will become increasingly important as the population ages.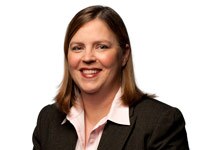 Lori Trawinski is director of banking and finance on the Financial Security Team in the AARP Public Policy Institute. She is responsible for research and analyses of policy issues relating to employment, mortgage lending, reverse mortgages, housing finance reform, foreclosures, debt, banking and financial services. Follow her on Twitter: @LoriTrawinski