The National Family Caregiver Support Program: Recognizing Family Caregivers as Consumers in Their Own Right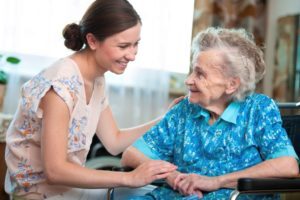 A recent study on the pioneering National Family Caregiver Support Program finds that over the past 15 years, the program has accelerated the development of local services and supports to help caregiving families. This is good news; before the NFCSP became law, only half the states reported providing respite care — one of the most pressing needs of families and friends who take on the caregiving role. That has begun to change, although greater progress needs to be made.
Landmark legislation
In 2000, Congress authorized a new program under the federal Older Americans Act, the National Family Caregiver Support Program (NFCSP), to explicitly acknowledge for the first time the service needs of families of older people in their caregiving role. The NFCSP also serves caregivers of individuals (of any age) with Alzheimer's disease and related disorders, grandparents raising grandchildren, and older relative caregivers of adults with disabilities.
Before the enactment of the NFCSP, only seven states funded programs with the family caregiver as the explicit client and recipient of services. Today, all states offer some caregiver support under the NFCSP.
Under broad federal guidelines, the NFCSP calls for states, working in partnership with Area Agencies on Aging (AAAs) and service providers in the community, to offer core services to family caregivers in five categories to help keep older adults living in their homes and communities for as long as they choose: 1) information to caregivers about available services; 2) assistance to caregivers in accessing supportive services; 3) individual counseling, support groups and training; 4) respite care to give family caregivers temporary relief from the daily stress of caregiving; and 5) supplemental services (such as installation of emergency response systems).
Before 2000, less than half of the AAAs in the newly released NFCSP study operated any programs for family caregivers in the community. Today, twice as many deliver respite care, more than three times as many offer caregiver support groups and education and training in the community, and more than nine times as many provide counseling to caregivers to help them cope and manage their own stress.
Not there yet
There has been progress. Yet the demand for supportive services exceeds available resources. As CBO reported, demand for supportive services will only increase given the aging of the population in the coming decades.
The recent NFCSP study also shows that 4 in 10 (40 percent) AAAs have a waiting list for NFCSP services in their community. Family caregivers of individuals with a chronic, disabling or serious health condition can ill afford to be waiting for help.
Many people caring for older relatives or close friends feel alone and overwhelmed in their caregiving journey, which can lead to their own emotional, physical health and financial concerns. And research shows that 1 in 4 (25 percent) family caregivers say it is very difficult to get affordable services in their relative's community to help with their care.
The services and supports provided under the NFCSP provide critically important benefits to ease the strain on family caregivers to keep them from burning out. As the U.S. population rapidly ages, the need to recognize the interdependence of older people and their families will grow. Going forward, we must ensure adequate resources for the supportive services needed to help in family care of older people in the U.S.
Photo courtesy of iStock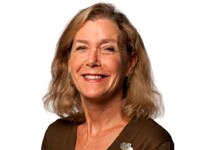 Lynn Friss Feinberg is a senior strategic policy adviser for the AARP Public Policy Institute. She has conducted policy analysis and applied research on family caregiving and long-term services and supports for more than 30 years.