What a Medicaid Funding Data Point Reveals about a State's Long-Term Care
By Susan Reinhard, November 5, 2018 01:11 PM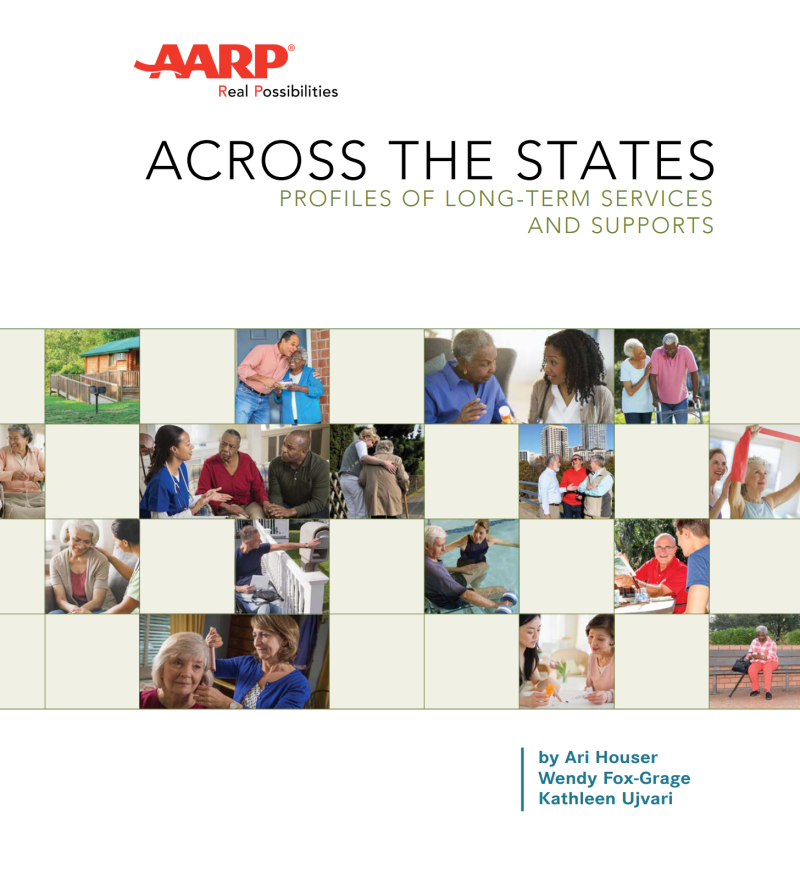 The AARP Public Policy Institute (PPI) recently released the 10 th edition of Across the States: Profiles of Long-Term Services and Supports, a vital state reference report on long-term services and supports (LTSS) in all 50 states and the District of Columbia. Indicative of the report's relevance and importance is its staying power. PPI's longest-running publication, Across the States has been published for the last 24 years. And now it is more important than ever.

That is because the 85+ population—the cohort with the highest need for LTSS—is projected to triple between 2015 and 2050. Therefore, as we emphasized in our most recent Long-Term Services and Supports State Scorecard tool, which ranks states in various areas of LTSS, we must pick up the pace in strengthening our LTSS systems.

Across the States helps states do just that. Packed with data specific to each state, the report enables state-level policy makers, administrators, and stakeholders to make informed decisions concerning LTSS.

Balancing: A Key Indicator of LTSS Efficacy

One area of LTSS of particular importance—and an area that I have been working on for a large part of my career—is the need to balance Medicaid funds appropriately between institutional care and home and community-based services (HCBS). Balancing is a key part of what must happen in LTSS's evolution. It is in sync with what research consistently shows people want: to live as independently as possible and remain in their communities and, when appropriate, their homes.

Historically, however, the system has been weighted strongly toward nursing facility placement. Yet aside from the need to empower people to age in place as they desire, home care often is the less-expensive option. Nursing home care costs roughly three times as much as home health care. In other words, for every person living in a nursing facility, the same Medicaid funds could provide LTSS for three people remaining in their homes.

On some level, the news on balancing coming out of Across the States is encouraging. Most states—40, to be exact—became more balanced during the period covered by the report (2011-2016), shifting a larger percentage of Medicaid LTSS spending for older adults and adults with physical disabilities to home and community-based services. Yet 11 states actually lost ground, becoming less balanced. There also remains great disparity in performance, both from state to state and even within states. And while many states showed improvement, they generally need to accelerate the pace of change to accommodate a population that's rapidly aging.

Well-Timed Data Release

The information found in Across the States is particularly relevant this fall. As a result of gubernatorial term limits in various states, 17 new governors will take office following the November elections, creating an opportunity for strong LTSS policy discussion that Across the States, with its rich array of state-specific data, can inform.

I have worked to enable Medicaid balancing for a good part of my career, including in my role as deputy commissioner in charge of all aging services for the state of New Jersey, where I served under multiple governors. At the Public Policy Institute, my colleagues and I continue to illuminate the issue through such reports and tools as Across the States.

Some of my PPI colleagues have blogged on the overall findings of the report, and you can no doubt look forward to more such content coming out of this data-rich resource.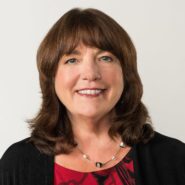 Susan Reinhard, RN, PhD, FAAN, is a senior vice president at AARP, directing its Public Policy Institute, the focal point for AARP's public policy research and analysis. She also serves as the chief strategist for the Center to Champion Nursing in America, a resource center to ensure the nation has the nurses it needs.