AARP Film Features Caregiving Stories of Asian Americans
By Gil Asakawa, July 6, 2016 10:17 PM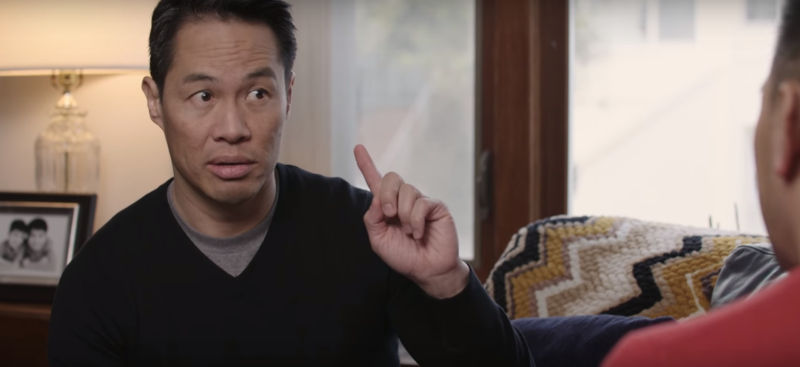 In June, AARP hosted the premiere screening for Caregiving: The Circle of Love at the University of San Francisco. The 14-minute documentary tells the powerful and inspiring stories of three Chinese American caregivers.

MSNBC anchor Richard Lui's segment, "Coming Home," explains how he flies from New York to San Francisco every weekend to help care for his father, who has Alzheimer's disease. Elizabeth Chun's segment, "Sandwiched Caregiver," is about her efforts to care for her mother and her grandchildren. And former AARP historian Lily Liu shares how she aspires to be the "Dragon Daughter" for her ailing mother. Even the filmmaker, Toan Lam, is a former caregiver for family members.

Visit AARP Asian American and Pacific Islander Community »

After you've seen the film, take some time and watch the full-length interviews that Lam conducted for the documentary. They've been edited into sections and collected into a YouTube playlist to view in order. You can get a more complete story of each of these individuals and appreciate their roles as caregivers.

Asian cultural values and traditions affect how our communities approach caregiving with a sense of duty and respect for elders. But they also keep us from discussing such emotional topics openly. We hope this documentary will spark those difficult conversations within families, because in the end, many of us will either be caregivers for our loved ones or need caregiving from them.

More than 200 people attended the premiere and panel discussion with Toan Lam, Richard Lui and Lily Liu. Check out the photo galleries on Facebook here and here.

AARP has also produced a documentary about caregiving in the Filipino community, and a film featuring caregiving stories of African American jazz musicians.