Lost in My Memory System
By Al Martinez, October 29, 2014 04:05 PM
I was absolutely certain we were in the right neighborhood, on the right street, in the right city of the right county and in the right solar system, but I was wrong.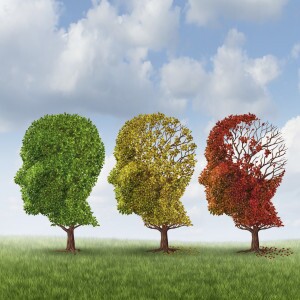 It is difficult for me to admit that because it is a confession that will haunt me for the remainder of my wretched life.

It was the right area on the right planet, all right, but the street we had been looking for during the past hour and a half had disappeared. It had been lifted — gardens, trees, lawns, plastic ducks and all — and taken to, I guess, some other planet.

>> 10 Drugs That May Cause Memory Loss

"So you are telling me," my wife observed scornfully, "that interstellar thieves stole the entire street and unloaded it a billion or so light-years away, right?"

"That must be it," I insisted, "because the street was right here and now it's gone." She sighed. "Let's go over this one more time…"

It's this way: We had been invited to a party by my good friend Ralph at his home on Blueberry Street to acknowledge his 80th birthday. By the way, that is not his real name or the real name of the street. I faked those to conceal his identity from those who go door to door at the homes of seniors offering cremation specials or boutique burial plots, adjoining graves that contain the remains of celebrities like Deanna Durbin or Tom Mix.

I had been to Ralph's place many times, so I did not take his address or directions on how to get there. I trusted my brilliant memory and it failed me completely. Ever since then, in addition to being chided for getting us lost, I have been worried about dementia and Alzheimer's disease, which accounts for 60 to 80 percent of dementia cases, according to the Alzheimer's Association.

Some recent studies of dementia involve the use of virtual reality in an effort to unwind the complexities of memory and help those with dementia function better. If I am still around, I intend to be first in line for any kind of test.

>> Get discounts on health services with your AARP Member Advantages.

As I thought about it, I realized that there were times when I had forgotten the names of people I know well, like my granddaughters, or the name of my dog or the title of the movie we had just seen or the name of Liz Taylor's fifth husband or the first name of my dear, dead mother.

I am going to talk to my doctor, old what's-his-name, and he will be able to tell me whether I am going to need brain surgery or just be left to die in a state of bewilderment.

If nothing else, I plan to remember my mother's first name. Just remind me later.

Photo: wild pixel/iStock













Also of Interest

See the AARP home page for deals, savings tips, trivia and more.