The Jolie Effect: A Jump in Breast Cancer Gene Testing
By Candy Sagon, February 11, 2015 07:00 AM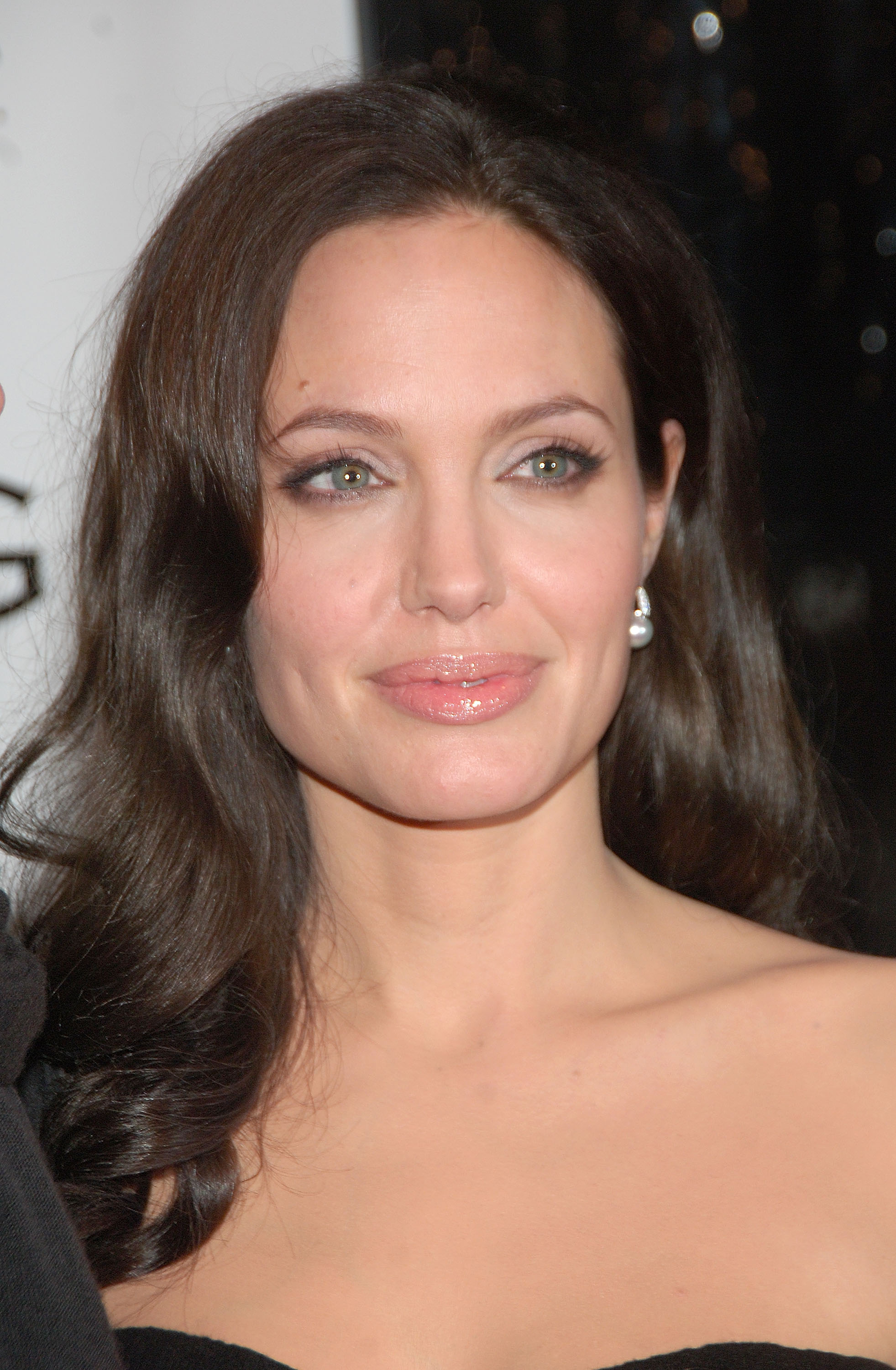 Just how big of an effect did movie star Angelina Jolie have on women getting tested for the BRCA breast cancer gene? A hefty 40 percent jump, according to the first study to look at the impact of Jolie's announcement that she had undergone testing.

The study by the AARP Public Policy Institute analyzed more than 6.5 million health insurance claims for women 35 and older during 2013. Researchers found that testing rates increased from about 350 a week prior to Jolie's news to about 500 a week after she announced in May of that year that she carried the inherited BRCA-gene mutation and had undergone an elective double mastectomy as a result.

BRCA testing rates remained elevated for the rest of 2013, said Debra Whitman, AARP executive vice president of policy, strategy and international affairs.

Before Jolie's op-ed column in the New York Times, in which she explained her family history of breast and ovarian cancer, most women who got the BRCA- gene test had already been diagnosed with cancer. But after Jolie's editorial appeared, the increase in BRCA testing among women without a cancer diagnosis was nearly twice that of women with a diagnosis, the AARP study found.

>> Get discounts on health services with your AARP Member Advantages.

The study also showed that women ages 50 to 64 had the highest BRCA testing rate increase, at 44 percent, followed by women ages 35 to 49, at 40 percent. Among racial and ethnic groups, BRCA testing increased 43 percent among both white and Hispanic women, 23 percent among African American women and 16 percent among Asian women.

BRCA1 and BRCA2 are inherited gene mutations and the most common cause of hereditary breast cancer. Women with either mutation — about 1 percent of the general population — have a higher lifetime risk of developing breast and ovarian cancer. Jolie's mother died of ovarian cancer at age 57 in 2007, and Jolie's aunt, who carried the gene, died at 61 in 2013 from breast cancer.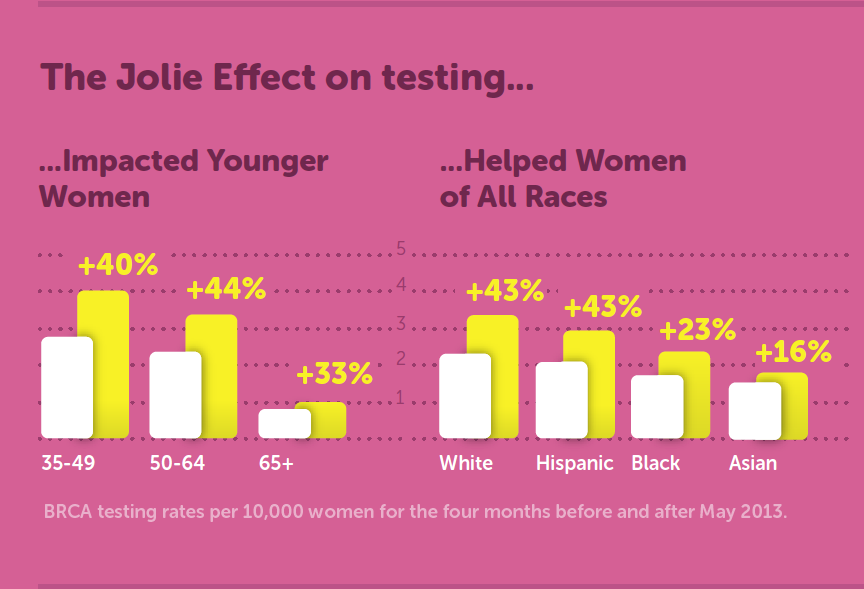 The surge in BRCA testing, thanks to the actress, doesn't surprise breast cancer expert Julie Gralow, M.D. — but she doesn't think this happened just because Jolie is so famous.

The actress "did a good job" explaining the gene mutation and the risks it can bring, said Gralow, a clinical researcher with the Fred Hutchinson Cancer Research Center in Seattle: "She was accurate medically, no one could argue with the data she presented, and she clearly explained her thought processes in coming to her decision."

For many women, reading about Jolie's decision also helped them better understand the risks of a family history of breast or ovarian cancer. Gralow remembers a discussion with one BRCA-positive woman who, when told that one of her options was a prophylactic mastectomy such as Jolie had, "suddenly perked up and said, 'Oh, I get it now.' It made it much easier for her to think about and comprehend."

Overall, Gralow added, the boost in awareness about BRCA-gene testing "is a good thing. The more we know about our own health risks, the better."

But Gralow cautions that testing needs to go hand in hand with getting "good medical genetics counseling." Women "need a lot of support in discussing what their options are and what the test results mean for a family, both positive and negative."

Photo: EdStock/iStock

A lso of Interest

See the AARP home page for deals, savings tips, trivia and more.