Trends Favor Hiring Older Workers
Workers 50 and older face a hurdle that younger peers don't: how to overcome negative stereotypes that paint them as much more expensive, out of touch with technology and less productive.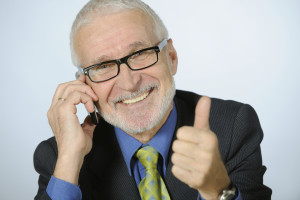 An AARP report released Monday dispels these myths.

The report, " A Business Case for Workers Age 50+: A Look at the Value of Experience 2015," was conducted by Aon Hewitt and based primarily on data from large employers. A similar report, which confirmed the value of older employees, was done 10 years ago.

"When we set out to do this report, we wanted to see if the case had changed since that 2005 report, which was before the Great Recession. The economy and workforce have changed dramatically," says Laura Bos, manager of AARP's education and outreach for financial security. "What we found: Not only is it still strong, we think it's even stronger."

Get the latest tips on protecting your money and saving for retirement — AARP Money newsletter »

Some of that dramatic change has worked against the interests of employees of all ages, yet at the same time it has lowered the perceived barriers to hiring and retaining workers age 50 and up, Bos says.

For instance, many employers have been getting rid of traditional pensions in which benefits are tied to age and tenure. These pensions are being replaced by 401(k) plans that put more of the investing and financial burden on workers.

"We don't see that as a positive for retirement security," Bos says. "We wish they still had [pension] plans."

Still, this trend means that the cost of providing retirement plans for older workers has dropped, removing an oft-cited argument against older workers, she says.

Other workplace trends also bolster the case for hiring the 50-plus. A survey last year found that 40 percent of large employers said they struggle to find qualified workers, according to the report.

And that's only likely to get worse. A Society for Human Resource Management survey found that 4 out of 10 employers anticipate talent drain problems — or even a crisis — as workers age 55 and older retire or otherwise leave their jobs.

Among the AARP report's key findings:

1. Sixty-five percent of workers age 55 and up are viewed as engaged, compared with just below 60 percent of those under age 45. Engagement can affect a company's bottom line. Every 5 percent increase in engagement can lead to a 3 percent growth in revenue.

2. Older workers are not significantly more expensive because compensation and benefit practices have been changing. Employers increasingly are tying pay to performance, so labor costs have less to do with tenure. And with improved health among older workers, the rate of health care cost increases in the past decade has been lower for them than for their younger colleagues.

Get discounts on insurance and banking services with your AARP Member Advantages. »

3. Productivity can go up with age and experience, even for jobs with physical demands. A study on assembly lines, for instance, found that productivity increased up until age 65 because of a low number of severe errors by older workers.

4. Older workers not only use computers, tablets, smartphones and social media, but they want to learn about new technology.

Not all employers need convincing of the value of older workers, Bos says. Some are taking steps to attract and keep older workers, such as hiring them as consultants, offering phased retirement and reduced hours, adding flexible schedules or designing positions that could be a bridge from work to retirement.

The hope is that the report will be used by organizations in workforce planning "as they are looking toward skill gaps or brain drains, currently and going forward, and that they will realize that older workers can be a solution," Bos says.

Photo: Timurpix/istock

Also of Interest



See the AARP home page for deals, savings tips, trivia and more.