Uncle Sam Bolsters Support of State-Sponsored Retirement Plans
By Eileen Ambrose, November 17, 2015 02:11 PM
The U.S. Department of Labor is paving the way for states to sponsor retirement plans for millions of private-sector workers who don't have such programs on the job.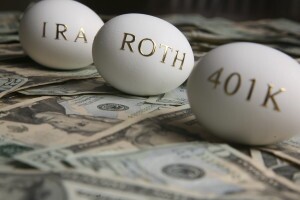 About 68 million U.S. workers don't have access to a 401(k) or similar workplace account, according to the Labor Department, even though studies show that employees are more likely to save for retirement if their employer offers a savings plan.

More than half of the 50 states are either developing retirement savings programs to reach these workers or considering doing so. Yet some states have been concerned that these programs could run afoul of federal pension law.

How would you put $10,000 to work? Sharpen your job skills and enter for a chance to win the big prize! Ends 1/31/16. No purchase necessary. See official rules »

This week, the Labor Department announced guidelines and a proposed regulation to eliminate potential barriers to states for setting up retirement savings programs.

"The state plans – what we call 'Work and Save' – provide a dynamic route to retirement savings for millions in the private sector, in partnership with private sector employers and state government," Nancy LeaMond, AARP executive vice president, said in a statement.

So far, three states – Illinois, Washington and Oregon – have passed laws to establish retirement accounts for private-sector employees without access to one at work. In Illinois, for example, employers with 25 or more employees will have to automatically enroll them in the plan, which uses payroll deductions to fund a Roth IRA. Workers always have the option of opting out.

The Labor Department's proposed regulation would create a "new safe harbor" for such state programs requiring payroll deductions into an IRA, meaning they won't fall under the federal pension law, ERISA. Certain conditions must be met, though. Among them:

The program must be created and administered by the state or by a third party hired by the state.
States also must be responsible for investing workers' money, the security of those savings and selecting the investment options.
The program must be voluntary for workers.
Employers cannot contribute to workers' IRAs, control the accounts or operate the program.
The Labor Department is accepting public comment on this proposed rule for 60 days.

Get discounts on financial services from trusted companies — AARP Member Advantages »

In another move, the department issued an "interpretive bulletin" that takes effect immediately. It spells out circumstances in which states can help employers establish ERISA-covered plans for workers.

Photo: Jasonyork/iStock

Also of Interest

See the AARP home page for deals, savings tips, trivia and more.