Women With Memory Problems Decline Faster Than Men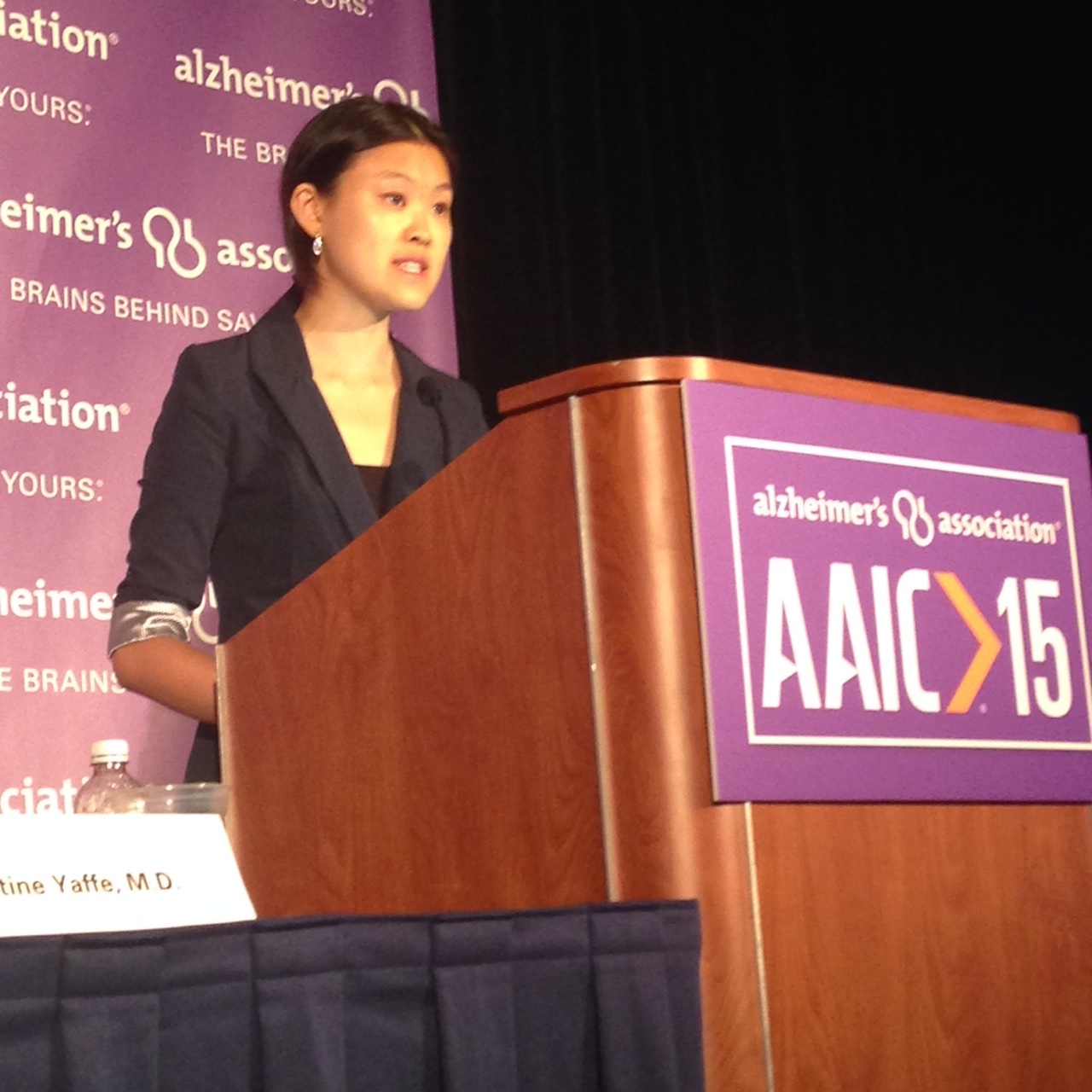 Women are twice as likely to get Alzheimer's disease as men, but for years, doctors assumed that was simply because women lived longer. Now it appears there's more to it.

Emerging research presented at the Alzheimer's Association International Conference in Washington this week suggests there may be biological differences that put women at higher risk — not just for developing the disease as they age, but for experiencing precipitous declines after surgery or general anesthesia.

"Understanding these differences will help us better care for our patients and ultimately cure the disease," said Kristine Yaffe, professor of psychiatry, neurology and epidemiology at the University of California, San Francisco.

One new study from Duke University found that women with mild cognitive impairment (MCI) — memory problems that often lead to Alzheimer's disease — declined twice as fast as men with the condition. Researchers analyzed data from 141 women and 257 men with MCI who were mostly in their mid-70s. After regularly testing them for memory and functional ability for up to eight years, "we noted a greater decline in women not only in cognition but also in function or daily activities," said lead author Katherine Lin, a student at Duke University. And once the decline started, she said, it accelerated rapidly.

Murali Doraiswamy, a professor of psychiatry at Duke, said the data are preliminary and results need to be replicated. If the findings hold up, however, they will provide an important clue in understanding the gender differences in Alzheimer's disease.

"My best guess is that this is due to a combination of factors," Doraiswamy said. "There's definitely a difference in women living longer, and I think there's also a biological vulnerability that's slightly greater in women, potentially due to the APOE4 gene or due to other undiscovered genes."

A second study presented Tuesday found that the brain health of women who underwent surgery with anesthesia declined more rapidly than that of men. Cognitive decline in older adults after surgery is well known, but this was the first study to compare men and women, said lead study author and anesthesiologist Katie Schenning. For the study, Schenning and colleagues from the Oregon Health & Science University in Portland analyzed data from 527 men and women who were followed for an average of seven years after surgery. They found that not only did the women decline more rapidly in memory and thinking skills, but they had more brain shrinkage. Given this finding, Schenning said that women should "consider whether they need to undergo procedures that are elective or whether they should choose another option."

In the third study, researchers at the University of California, San Francisco, conducted PET brain scans and genetic testing on more than 1,000 men and women. About 270 were cognitively normal, 86 said they had problems with their memories, 560 had mild cognitive impairment and 145 had Alzheimer's disease. The researchers found that overall, women had more of the protein amyloid in their brains than men. (A buildup of amyloid protein in the brain is an important indicator of Alzheimer's disease.) " Women perform better than men on memory tests — though it's hard to admit — but at the same time they seem to be more vulnerable to developing Alzheimer's disease," said study author Michael Weiner of UCSF's department of radiology.

Get discounts on prescriptions, health exams, eye care and more — AARP Member Advantages »

"What we see here reinforces our thinking that there could be something to the biology of women that makes them more vulnerable to Alzheimer's disease," said Maria Carrillo, chief scientific officer of the Alzheimer's Association. But more research needs to be done to understand why, she said. To that end, the Alzheimer's Association plans to award $2 million in grants this fall to fund studies that seek to understand the underpinnings of the differences in the disease between women and men, including biological mechanisms, hormonal differences and lifestyle factors.













Photo: Betsy Agnvall

Also of Interest:

See the AARP home page for deals, savings tips, trivia and more.