How To Teach Kids Nutrition? Plant Something
By Alejandra Owens, September 20, 2012 07:40 PM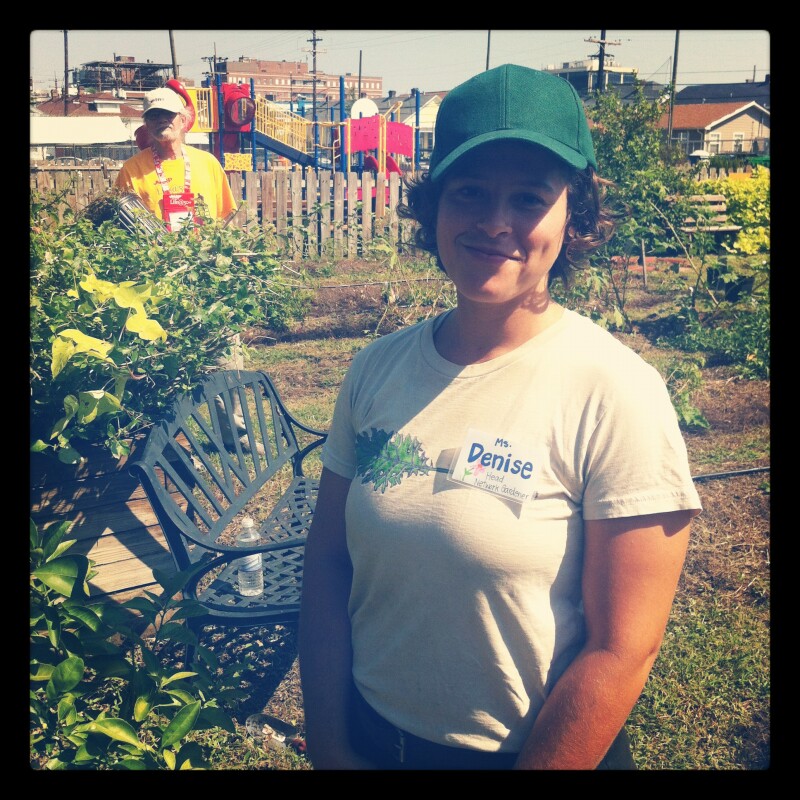 "What do you do to get the kids to like stuff like kale? Or radishes?" I asked. Ms. Denise immediately begins shaking her head in protest, with a huge grin on her face. "If they take the seed and plant it. If they grow it. If they see it every day while they're out on the playground. If they walk by and smell it. They will love eating it," she said.

We were standing in an edible schoolyard on a clear, sunny day at SJ Green Charter School in New Orleans. Around us, a gaggle of AARP volunteers from all over the country are seeding sunflowers, sifting pebbles out of soil, trimming and digging. Beyond us, in the edible school yard, a kindergarten class has their arms prepped as bee wings and are flying between rows of spicy peppers, deep green kale, red strawberries, lettuces, carrots and more. Their task for today's class? To smell yummy vegetables and talk about what they smell like. Not bad for school work!

Ms. Denise and a steady stream of volunteers - today ranging from AARP folks to parents, City Year participants and community members - plant and harvest more than 50 different kinds of fruits and vegetables each year. Their goal is not only to teach kids how to grow food, but how to cook it, too. All of the 500 students at the school take a gardening and cooking class each year with a curriculum in each course that compliments science or nutrition lessons the kids are getting in their other classes.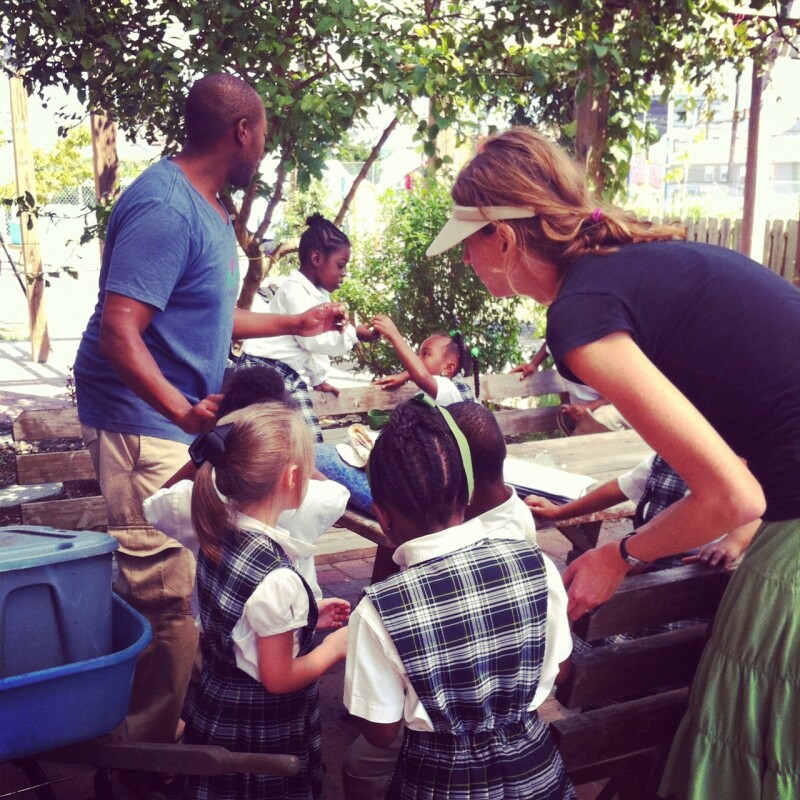 School gardens have risen in popularity over the last four years, perhaps because first lady Michelle Obama has made ending childhood obesity her cause. At the same time our national relationship with food has evolved and there's a movement to bring us closer to the ingredients that end up on our plate. Edible schoolyards like the one I worked in today, are one of many initiatives that aim to do just that. The idea being that learning about food, developing a relationship with it and ultimately realizing how food makes us feel will bring us a step closer to ending an obesity epidemic that rages on.

Inspired by the work Ms. Denise and her bees were doing I asked how folks, in New Orleans or anywhere, could get involved in one near their own homes. Here's what she told me:



A quick Google search for "school garden" or "edible schoolyard" and your city is the easiest way to find a garden to help.

Bring your skills. Such programs are always in need of gardeners (pro or amateur) and cooks of all types.

Donate tools. If in cleaning out your garage you find you have 3 shovels you have no use for, give them to a school garden.

If you're short on skills and tools, even a small donation of $10 or $15 can help buy seeds for the upcoming season.
If you don't have kids or grandkids in a school with a garden, that's okay. Schools are all about communities, and besides, teaching a child who is not your own all about raspberries might be the yummiest way to volunteer ever.