Want to Live Longer? Mowing the Lawn Helps
By Candy Sagon , November 01, 2013 07:30 AM
Not a big fan of exercising at the gym or in a class? No problem! You can get similar health benefits from gardening, mowing the lawn or housework, says a new study of nearly 4,000 60-year-olds.
>> Sign up for the AARP Health Newsletter
Researchers in Sweden wanted to see if older adults who didn't do typical exercise but who led physically active lives doing other things would reap similar health benefits. They followed healthy 60-year-olds, who were from Stockholm, for about 12 years.
In a study published Oct. 28 in the British Journal of Sports Medicine, the scientists found that gardeners and those who busied themselves with daily activities like fix-it projects and picking mushrooms and berries (this is Sweden, after all), cut their risk of heart attack and stroke by 27 percent and prolonged their life by about 30 percent.
Those who were the most active on a daily basis, even if they didn't do traditional exercise, also had smaller waists, plus lower cholesterol, triglycerides, and blood glucose levels, compared to those who moved around the least.
(Don't worry if you don't like gardening or fixing things; those in the study who exercised regularly, but who didn't do much around the house on a daily basis, were also at a lower risk.)
>> Get discounts on health products and services with your AARP Member Advantages.
The study doesn't prove that being active will prevent a heart attack, but it does suggest that if you're healthy to begin with and remain active, it could add years to your life. The findings are important for older adults, the scientists wrote, because seniors often spend their days doing routine activities, but not necessarily doing strenuous exercise.
U.S. health guidelines recommend at least 150 minutes weekly of moderate physical activity, such as brisk walking for 30 minutes five days a week. The worst thing you can do for your health is to be sedentary, with mounting evidence that sitting for hours on end raises your risk for any number of diseases and an earlier death.
Photo: Tony Fisher/Flickr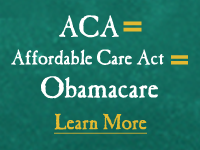 Also of Interest

See the AARP home page for deals, savings tips, trivia and more