La mayoría de los adultos mayores de 50 años han sido cuidadores no remunerados
Por
Andrew Soergel

, noviembre 8, 2022 03:00 p.m.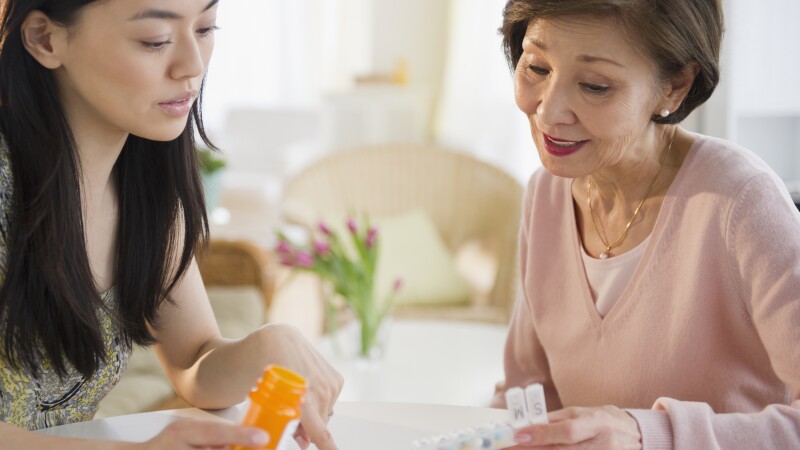 In English | Más de la mitad de los adultos de entre 50 y 80 años (54%) han ayudado a cuidar a un adulto mayor en los últimos dos años, según la última serie de la encuesta nacional sobre el envejecimiento saludable (National Poll on Healthy Aging) de AARP y University of Michigan.

El estudio, realizado en julio por NORC en University of Chicago, consistió en encuestas telefónicas de más de 2,100 adultos de entre 50 y 80 años. Descubrió que ayudar con las citas médicas era la tarea más común de los cuidadores (33%), seguida de hacer tareas de mantenimiento en el hogar, como trabajar en el jardín (32%) y ayudar con las compras o la preparación de comidas (31%).

Casi todos los cuidadores (96%) tuvieron al menos una cosa positiva que decir sobre su experiencia como cuidadores: que los hace sentir apreciados (52%) o les da un sentido de propósito (45%). Pero 2 de cada 3 (65%) reportaron al menos un desafío asociado con el cuidado, como la fatiga emocional y física (34%) y la dificultad para equilibrar el trabajo u otras responsabilidades con el cuidado (31%). La gran mayoría de los cuidadores (72%) no vivía con la persona a quien estaba ayudando, lo que hacía que el transporte fuera un factor.

"Cuidar de un adulto mayor es una experiencia compleja que afecta a 48 millones de cuidadores en Estados Unidos desde una perspectiva emocional, financiera y de salud", dijo Indira Venkat, vicepresidenta sénior de AARP Research, en una declaración (en inglés) que acompaña el informe. "Es importante que consideremos las necesidades particulares de los cuidadores y nos aseguremos de que tengan el apoyo para cuidar de ellos mismos y de sus seres queridos".

La investigación sugiere que los cuidadores familiares realizan 34,000 millones de horas de trabajo no remunerado cada año, y muchos de ellos lo hacen mientras intentan equilibrar los cuidados con sus obligaciones laborales. Ocho de cada diez cuidadores dicen que tienen gastos de bolsillo relacionados con la prestación de cuidados, lo que representa un promedio de más de $7,000 al año (en inglés). AARP ha presionado a los legisladores estatales y federales para que ofrezcan más apoyo a los cuidadores familiares. También estamos instando al Congreso a aprobar la ley bipartidista Credit for Caring Act (ley de crédito para el cuidador), que crearía un crédito tributario federal de hasta $5,000 para ayudar a compensar los gastos de bolsillo de los cuidadores, como los servicios de cuidado diurno para adultos, el cuidado de relevo, las modificaciones en el hogar y los auxiliares de cuidados en el hogar.

Lee el estudio completo (en inglés) y conoce más sobre los recursos de AARP para cuidadores.