Workers More Upbeat About Retirement Prospects
More than one-third of workers say they won't retire until after age 65, about three times the number saying so in the early 1990s.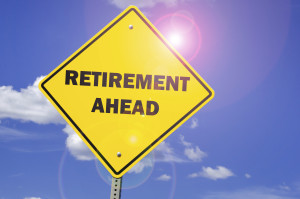 Another 10 percent say they won't ever quit working.

That's according to an annual survey released Tuesday by the Employee Benefit Research Institute.

Back in 1991, when EBRI first conducted the survey, this idea of never retiring didn't even come up, says Craig Copeland, a senior researcher at EBRI and coauthor of the study.

That is one of the more significant long-term trends revealed in Tuesday's report — the 25th annual snapshot of retirement confidence. That confidence has waxed and waned over the years, often following the ups and downs of the economy and the stock market.

Get the latest tips on protecting your money and saving for retirement — AARP Money newsletter »

This year, the survey finds that overall confidence remains on an upswing after record lows in 2009 and 2013. Twenty-two percent of workers now say they are very confident about retirement prospects, up from only 13 percent two years ago.

"It's encouraging to see an uptick in retirement confidence, although there is still work that needs to be done," says Luke Vandermillen, vice president at Principal Financial Group, a sponsor of the EBRI study. "The people who are responsible for the uptick in confidence are the ones that have access to a retirement plan either through an employer or they took the time to fund an individual retirement account."

Indeed, 28 percent of workers with a retirement plan say they are very confident about their prospects, compared with 12 percent of those without one. Only 14 percent of workers with a plan expressed having no confidence at all, while 44 percent without a plan fell into that category.

A boost in confidence among those with a plan is largely due to the increase in their account balances over the past two years, says Jack VanDerhei, EBRI research director and coauthor of the report.

"If people had continued to contribute and had some kind of investment in the equity market, they are seeing phenomenal gains in account balances in those two years," VanDerhei says. The Standard & Poor's 500 index rose 29.6 percent in 2013 and about 11.4 percent the next year.

Among workers with a retirement plan, 1 in 5 had savings of $250,000 or more, compared with 1 percent of those who didn't have a plan, EBRI found. Only 9 percent of workers with a plan had less than $1,000 in savings, compared with 64 percent of those without a plan.

The findings illustrate "how important it is to have an employer-provided plan," says Gary Koenig, vice president of financial security at the AARP Public Policy Institute. Only about half of workers have that, he says. AARP was among the underwriters of the survey.

While confidence levels can swing from year to year, the decision to delay retiring is one that has slowly built over 2½ decades.

"A lot has changed in the workforce and the type of jobs people can have," says EBRI's Copeland.

Get discounts on insurance and banking services with your AARP Member Advantages. »

A rise in less physically demanding white-collar desk jobs allows workers to stay on the job longer, he says. Plus, the generation behind boomers is smaller, so jobs are still available for older workers.

At the same time, traditional pensions have declined along with the unions that had bargained for them, Copeland adds. Workers now must manage 401(k)s to last a lifetime, which makes them uneasy and less willing to give up a paycheck.

Yet workers' intentions to extend their careers might come up against some harsh realities.

Half of the retirees polled exited the workforce earlier than expected, often because of health problems, EBRI found. Thirty-six percent, for instance, retired before the age of 60 — although only 8 percent of workers now plan on retiring at that age.

EBRI's latest report was based on interviews in January and February with more than 2,000 workers and retirees 25 and older.

Photo: Albertpego/iStock

Also of Interest



See the AARP home page for deals, savings tips, trivia and more.