Important to Ask Older Adults About Mental Health, Poll Says
By Candy Sagon, October 28, 2021 02:19 PM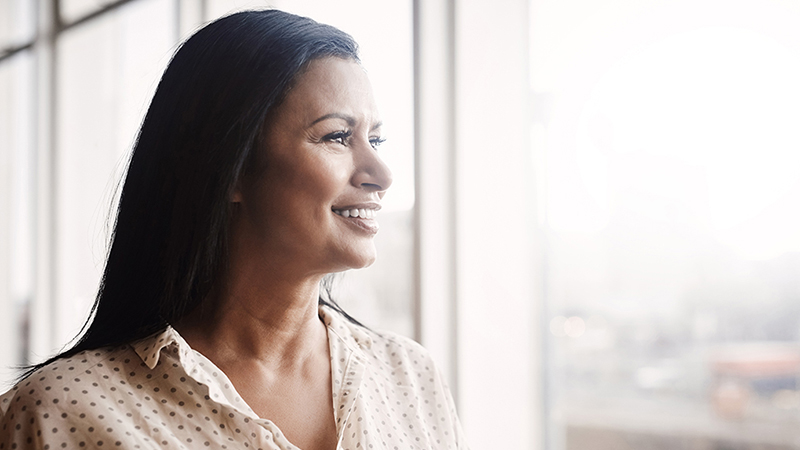 As worries and stress related to the pandemic drag on, a new poll suggests that health care providers need to check on the mental health of their patients older than 50.

A national survey of adults ages 50 to 80 by the University of Michigan, with support from AARP, recommends older adults be screened for symptoms of depression, anxiety and sleep problems brought on by the pandemic, as well as be helped to connect with mental health resources.

Although most of the 2,023 respondents in the survey reported their mental health as no worse than before the pandemic, 28 percent reported worse anxiety and nearly 19 percent reported worse depression. Women and those with fair to poor physical health were most likely to report worse mental health.

"Poor mental health can decrease functioning, independence and quality of life for older adults, but treatment can significantly help," Lauren Gerlach, lead author and geriatric psychiatrist at Michigan Medicine, said in a statement.

Disrupted sleep was another effect reported by those in the survey. Sleep problems can affect brain health, including issues with thinking, memory and focus. (Read five tips for better sleep for women, including the importance of just 20 minutes more shut-eye and wearing the right kind of pajamas.)

Many of those in the survey reported they had made lifestyle changes to help improve their mental health. Studies have found that these kind of small changes — a daily walk, trying something new, a few minutes of meditation — can have a big impact on brain health. Learn about seven steps women can take that may help keep their mind healthy and strong.


Explore more about women's brain health — visit AARP Staying Sharp.
This content is provided for informational purposes only and is not intended to provide any expert, professional or specialty advice or recommendations. Readers are urged to consult with their medical providers for all questions.