A Win for Uninsured North Carolinians – and the State's Budget
By Tobey Oliver, May 2, 2023 09:52 AM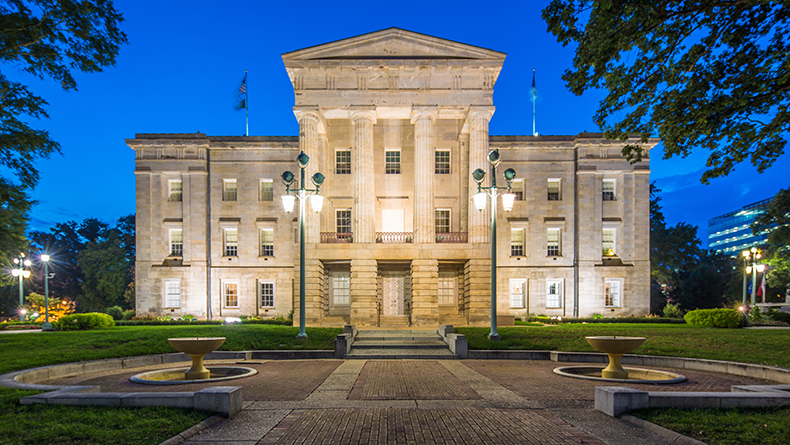 A new law in North Carolina paves the way for approximately 182,000 adults ages 50-64 to get Medicaid coverage, a recent analysis conducted for the AARP Public Policy Institute (PPI) shows. Not only is this encouraging news for uninsured North Carolinians in that age group, but it will mean more money in the state's budget, allowing it to tap hundreds of millions of dollars in federal funds and realize savings in the billions of dollars.

With the new law, North Carolina becomes the 40th state to extend Medicaid coverage under provisions of the Affordable Care Act. Once the state budget passes (expected in June), state residents eligible for Medicaid will now include those who earn up to 138 percent of the federal poverty level – about $19,000 annually for an individual and $38,000 for a family of four. Recent polling showed widespread public support in the state for Medicaid expansion, which has also garnered increasing bipartisan support from state policymakers.

The AARP PPI analysis, conducted by Avalere, shows that by extending coverage this newly eligible group could save the state as much as $2 billion in just two years. [1] That savings will come through two means: (1) two years of enhanced matching funds from the federal government, and (2) the state being able to offset the costs for some health services it currently provides by tapping federal matching funds provided to newly eligible and enrolled residents. [2] These funds add up to substantial savings. Here's a breakdown by source or type of service:

$2.3 billion from a two-year, 5 percent bump to the state's standard federal match,
$38 million in health care services provided to corrections facility inmates,
$33 million in behavioral health and substance use disorder services,
$138 million in women's health services,
$140 million in other health care services provided to vulnerable populations, [3] and
$142 million in state funds used to offset hospitals' costs for providing uncompensated care.
After subtracting about $750 million in state costs for two years of the expansion, North Carolina will spend more than $2 billion less than what it would have had it not expanded Medicaid. In addition, multiple studies examining the overall economic impact of Medicaid expansion have found it can mean huge potential benefits to states in the form of new jobs and economic growth.

The biggest impact, however, will likely be on North Carolinians who will now have improved access to affordable health care coverage, as studies from other states that have expanded Medicaid have found substantial health and economic benefits for new enrollees. Medicaid expansion has been associated with improvements in health outcomes for enrollees, reductions in racial and ethnic disparities in health care coverage, and enrollees' increased ability to hold jobs. The ten states that have yet to expand Medicaid should consider the full context of potential benefits to their state that they could realize.

[1] Avalere conducted analysis for the AARP Public Policy Institute using 2021 Census data.

[2] The American Rescue Plan Act of 2021 (ARPA) provides a 5-percentage point increase to a state's standard FMAP for 2 years if they expand Medicaid. ARPA; P.L. 117-2, https://www.congress.gov/bill/117th-congress/house-bill/1319/text/rh.

[3] This category includes multiple sources of savings such as savings from not having to process disability determinations as part of an eligibility determination, as well as the higher federal matching rate for some eligibility categories.