Addressing Health Care Disparities with the Community Reinvestment Act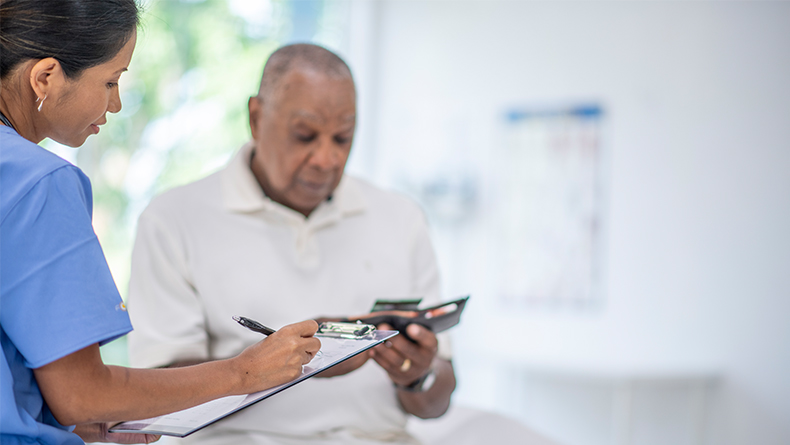 Health and wealth are inextricably linked. This complex entanglement of access to health care and economic well-being was starkly amplified during the COVID-19 pandemic. As communities search for ways to reduce health care inequities, the Community Reinvestment Act (CRA), a tool traditionally used to address economic inequities, can help by bringing health care to disinvested areas.

How CRA Works

CRA encourages fair financial inclusion in access to credit, housing, and community development. Through CRA, banks and financial institutions develop credit and banking services in low-to-moderate income (LMI) communities to augment economic mobility and close wealth gaps. Enacted in the 1970s to prevent redlining – the discriminatory, systemic practice of denying mortgages, loans, and financial services to residents based on race and/or ethnicity – CRA enables federal regulators to assess and rate banks' credit-eligible activities via regular assessments or exams. That gives banks extra motivation to engage in practices that increase financial accessibility, because banks with stellar ratings can adopt new bank charters, open new branches, and pursue mergers and acquisitions.

Through such dynamics, the power of CRA lies in its ability to drive affordable housing projects and revitalize business districts. With health care being a vital part of community development, CRA-driven investments also tackle health disparities in LMI communities.

A CRA Health Partnership in Action

The Intergenerational Center for Arts and Wellness in Forsyth County, North Carolina showcases this CRA-health disparities link. Currently being built by Senior Services, Inc. through CRA-led investment, the $22 million center will house adult day care, dementia care, and geriatric clinical care. The facility, which is scheduled to open this fall, will fill community health care gaps such as limited physical and occupational therapy and a lack of physicians and family practices in the immediate low-income neighborhood.

Three major health care providers have already signed on to deliver services. Novant Health will deliver on-site family health care via dedicated clinic space, Atrium Health will provide memory counseling and diagnostic memory care services, and Winston-Salem State University, an HBCU, will provide on-site physical and occupational therapy.

The development of the center is made possible through a public-private partnership motivated by CRA, which provides incentive and benefit for all parties. For example, as previously mentioned, banks can improve their CRA credit-eligibility exam score based on their support of community development financing for community facilities. That gives banks a direct incentive to support health-related financing in LMI communities – such as the one where the center resides – bringing much-needed health services into disinvested areas. Community development corporations (CDCs) and community development financial institutions (CDFIs), which specialize in being intermediaries in underserved markets in addition to providing funding themselves, assist in bringing financial institutions to the table.

The project in Forsyth County exemplifies how it all happens. Reinvestment Fund, a certified nonprofit CDFI, provided $13.5 million in source funding for the Center, and Truist Bank and other investors contributed to the project as well. CRA credit may be awarded to banks and financial institutions that invest. As a CDFI, Reinvestment Fund's financing of the project paves the way for CRA activity credit for the banks and financial institutions providing capital support.

Wealth, Health and Racial Disparities

The need for projects like this is clear. As wealth inequity drives health disparities, the result is health-wealth gaps that persist across generations. Residential racial segregation, a product of redlining, continues to be part of the reality as well. Though the federal law does not explicitly cite race, CRA addresses racial disparities peripherally. The federal regulators require banks and financial institutions to meet credit needs of LMI neighborhoods, an acknowledgement to the legacy of redlining.

Yet, much work remains as homeownership rates continue to be a source of wealth inequality. In mid-2022 the homeownership rate for white households was 75 percent compared to 45 percent for Black households and 48 percent for Hispanic households. Moreover, a look at home values and housing returns reveals a significant racial wealth gap. White heads of household age 55 and over have $175,000 more than the average Black household in housing equity wealth, and $145,000 more than the average Hispanic household.

Segregated communities, meanwhile, are prone to concentrated poverty and lack community resources, including access to health care. Residents in LMI communities, for example, experience higher rates of heart disease, hypertension, and stroke than residents in wealthier communities. Urban hospital and medical center closures in cities tend to occur in racially segregated and low-income communities, producing a disproportionate impact on neighborhoods of color. Health care deserts and medically underserved areas are the result of low-income communities experiencing disinvestment.

Looking Ahead: Leveraging CRA for Health

Place matters. With an overwhelming 77 percent of adults age 50 and older wishing to remain in their homes and communities as they age, access to health care becomes a key factor in their ability to choose how they live as they age. What's clear is that CRA offers a proven way to incentivize financial institutions and communities to address the gaps in health care access and reinvest in LMI communities.