Are You Ready for the Next Wave of Technology Change?
Digital Readiness
Digital readiness refers to what people do with information and communications technology and what they know about the opportunities and risks of using it. It focuses on what technology people have: what it is, how to get it, and how to use it. The issue has become more important as digital networks extend far beyond home computers and phones to include more objects of everyday life such as appliances, cars, thermostats and clothing. This growing "Internet of Things" is fueling a new wave of applications and services that promise to help people meet their daily needs with exceptional convenience and efficiency.
Fast-moving technology developments and the increasing spread of digital connectivity are bringing about big changes in how we live. The potential benefits range from making aging safer and improving how we live in retirement to driving smarter cars and creating thoughtful homes that understand our habits.

At the same time, these changes also lead to a more complex digital landscape that challenges consumers to navigate a sea of devices, applications, accounts and passwords. So, as more of our lives happen online, the question is, are you ready? Do you have the connectivity, devices, applications, knowledge, skills and help you need to make the most of the opportunities afforded by digital technology?

Photos: Latest high-tech car features »

New AARP research

AARP is conducting new survey research on digital readiness to examine specific challenges for Internet users age 50-plus. The results of this study will provide valuable insights for policymakers, businesses and others to help more people of all ages raise their levels of digital readiness. Here are some of the questions we are asking:

How comfortable are you with learning new technology?

Digital technology and connectivity are critical tools that can open the door to real possibilities as we age. It is important that people feel confident using technology. Indeed, previous research measures readiness based on a person's confidence in retrieving online information and knowledge of Internet terms.

Does the quality of your Internet access limit what you can do online?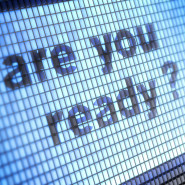 Other factors beyond basic digital skills also influence the potential benefits of using digital technology. Access to technology is essential. In particular, the quality and cost of Internet access can have a significant impact on what people do with technology and how they do it. For example, a recent news story describes available Internet access that enables users to download a high-definition movie in about 15 seconds. Another article reports on one household's Internet connection that needs 12 hours to download an HD movie.

What steps do you take to keep your information private and secure?

The average person generates ever-increasing amounts of digital content and data that could be lost, misused or stolen. This includes everything from email and social media profiles to online bank accounts and libraries of digital music or photos. How many people have thought about what will happen to all of this digital content after they pass away? To what extent do consumers understand and manage the risks associated with using digital technology?

Getting answers to these questions will advance our understanding of the challenges people face to realize the best of the digital world.

>> Newsletter: Get the latest on AARP advocay programs affecting you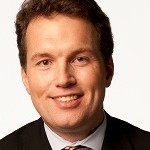 Christopher Baker is a senior strategic policy adviser for the AARP Public Policy Institute, where he works on policy issues related to the availability, affordability and application of essential telecommunications, technology and energy services. Follow Chris on Twitter @1ChrisBaker.



For @AARP 's work in communities, visit http://www.aarp.org/livable and follow @AARPLivable .

AARP TEK workshops empower people 50-plus with the skills and confidence to use technology and stay connected to the people and passions in their lives. www.aarpTEK.org

Also of Interest

See the AARP home page for deals, savings tips, trivia and more.