Building Capacity to Provide Behavioral Health Services to Dual Eligibles
By Lynda Flowers , May 04, 2016 02:44 PM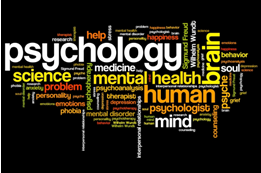 The Centers for Medicare & Medicaid Services (CMS) launched the Financial Alignment Initiative (the Initiative) to improve the quality of care received by low-income adults who are eligible for Medicare and Medicaid — known as dual eligibles. Many of these individuals have unmet behavioral health needs, ranging from mild depression to serious mental illness, like schizophrenia and bipolar disorder. A recent update on the Initiative presented to the Medicare Payment Advisory Commission highlighted four challenges to providing behavioral health services to this population. This blog describes the challenges and proposes strategies to overcome them.
Lack of trust between consumers and care coordinators
All care coordinators should receive the training required to work effectively with individuals who have behavioral health needs — including how to establish and maintain trusting relationships. Because state Medicaid agencies are heavily involved in training the care coordinators who serve individuals enrolled in the Initiative, they can establish partnerships with behavioral health experts to develop and implement adequate training in this area.
Lack of adequate housing
State Medicaid agencies can collaborate with federal agencies responsible for housing and mental health and substance abuse, as well as local housing authorities, to spur new ideas about how to develop and fund housing options. Another potential strategy involves engaging nonprofit hospitals, which are legally required to assess community needs and develop strategies to meet them as a condition of maintaining preferential tax treatment. These entities could be encouraged to contribute community benefit dollars to help spur the development of housing options when community assessments demonstrate the need.
A shortage of outpatient treatment options
State Medicaid officials can partner with federal, state and local behavioral health agencies and community-based organizations to identify potential sources of funding for outpatient treatment options. States should also consider engaging the nonprofit hospital community to determine whether community benefits dollars could spur development of treatment options. Finally, policymakers should consider using telehealth and telepsychiatry to expand the availability of treatment.
Privacy concerns
Coordinating care across settings (e.g., behavioral health and primary care), including sharing patient data, can be done in ways that protect patient privacy. According to a report from the Agency for Healthcare Research and Quality (AHRQ), entities that share data must develop sound policies that consider data use limitations, data ownership, governance, liability, and roles and responsibilities for individuals and organizations. Consumers must also know about and consent to data sharing arrangements.
***This is one in a series of occasional blogs discussing the Financial Alignment Initiative.
Photo courtesy of iStock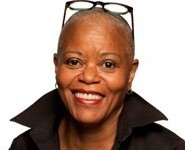 Lynda Flowers is a senior strategic policy adviser with the AARP Public Policy Institute, specializing in Medicaid issues, health disparities and public health.