CMS Report Confirms Medicaid Cuts Would Jeopardize Critical Services and Long-Term Program Stability
By Brendan Flinn, June 19, 2017 09:01 AM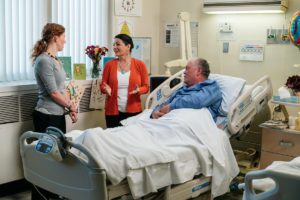 The proposed American Health Care Act (AHCA) would make significant changes to the Medicaid program, which serves as a critical safety net for millions of people who deplete their life savings and turn to Medicaid for assistance as their ability to care for themselves declines. The bill would repeal the Medicaid expansion and implement a capped financing model for states. According to the nonpartisan Congressional Budget Office (CBO), the AHCA would cut $834 billion from the Medicaid program through fiscal year (FY) 2026. CBO projects that 23 million people would lose coverage as a result of the AHCA, most of them — 14 million — because of the changes to Medicaid.

The Centers for Medicare & Medicaid Services (CMS), which administers the Medicaid program, has released a new report suggesting, based on different assumptions, that 8 million people would lose Medicaid under the AHCA through FY2026. While the numbers differ between the CMS and the CBO, one thing is clear: The AHCA would cut Medicaid financing to states and millions of people would lose coverage for critical services. In its report, CMS also makes clear the danger of the bill for Medicaid enrollees, particularly for older adults and people with disabilities that rely on Medicaid for home- and community-based services.

Medicaid Home and Community-Based Services in Jeopardy

Zeroing in on the CMS report, an initial read suggests minor implications of capped financing for Medicaid. According to CMS, " There is no estimated impact on Medicaid enrollment because of the presence of the per capita allotments." Reading between the lines, however, tells a much different story.

To reach this conclusion, CMS assumes that states will " (i) lower provider reimbursement rates; (ii) manage utilization and program efficiency; and (iii) reduce optional services." When CMS refers to " optional services" it means services that are not required by the federal government and offered at the discretion of states. Home- and community-based services (HCBS) are generally classified as optional, and states have the flexibility to offer this support or to take it away. Notably, while "optional," HCBS is often a more cost-effective option than nursing home care — not to mention what people tend to prefer.

According to analysis from the Center on Budget and Policy Priorities, most (88 percent) Medicaid spending on optional services went toward older adults and people with disabilities, and of this spending, more than half went toward home- and community-based services.

If, as CMS suggests, states are going to reduce optional services to make up for gaps caused by capped Medicaid financing, HCBS will almost certainly become a target. This is a potential unintended consequence of the bill — that is, states limiting access to Medicaid HCBS to stay within the caps and thereby likely increasing the use of more expensive services like nursing home care, which is required by law.

While HCBS are more in line with consumer choice and has the potential to limit cost growth, they are optional in Medicaid and thus in jeopardy if the bill becomes law. The new CMS report makes this clear, and suggests additional, long-term danger for Medicaid under the AHCA.

Long-Term Implications of the AHCA for Medicaid

In addition to the impacts of the per capita caps on HCBS, the CMS report makes clear that the proposed per capita caps in the AHCA may have long-term impacts that threaten how states run their programs.

The report states, " Over a longer time period, it may be more difficult for States to operate their Medicaid programs without making more significant changes to their programs," although no further explanation is available.

Additional research, however, has given insight toward the long-term impacts of capped Medicaid financing. A recent AARP report, for example, shows that the growing and aging of the 65-plus population will have significant cost implications for Medicaid that the AHCA does not take into account.

If a per capita cap structure is implemented in Medicaid, the impact will be felt for years beyond 2026. The limited growth rates allowed by the caps would lead to shortfalls in how much money states have to serve older adults, people with disabilities and low-income children and adults. As a result, states will be forced to cut services, restrict eligibility, cut provider rates — or a combination of any number of those.

Looking Forward

Whether it's research from CMS or CBO, it is clear that changes proposed to the Medicaid program under the AHCA pose significant near- and long-term risks to states and to consumers. Reducing access to home- and community-based services — and Medicaid in general — will harm older adults and people with disabilities. Going forward, discussion around health reform should focus not on where to cut Medicaid, but rather on how existing funds could be used more efficiently to meet people's needs.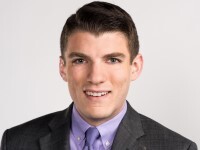 Brendan Flinn is a policy research senior analyst for the AARP Public Policy Institute. He works on Medicaid, long-term services and supports, and family caregiving issues.