Demand-Driven Transportation: How Public and Private Competition Benefits Everyone
By Roger Teal, February 19, 2019 07:55 AM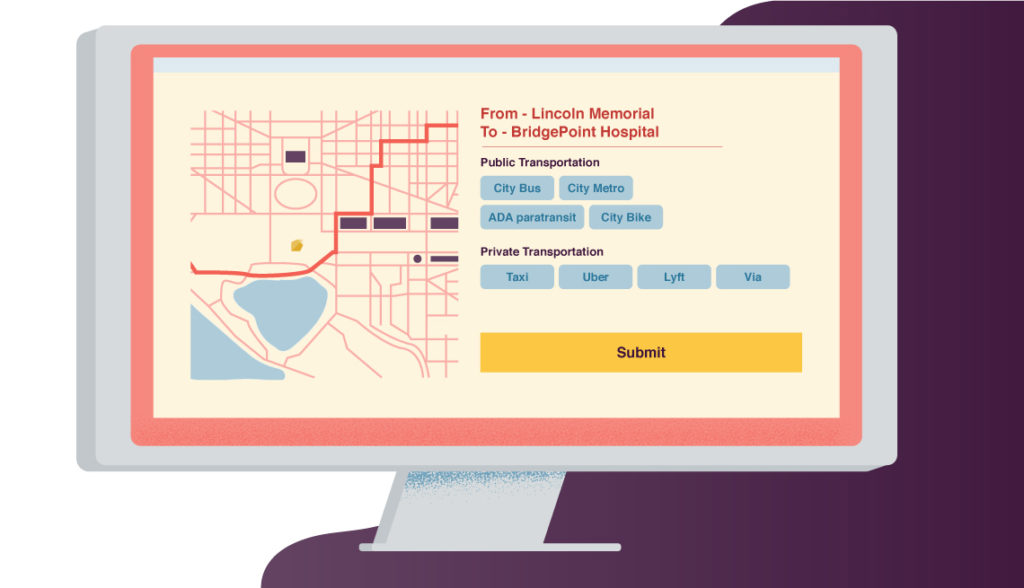 Whether traveling to work, a restaurant or coffee shop or even the hospital, consumers have more transportation options than ever before. And as both new and re-formulated technologies fuel the continued expansion of the local transportation market with new services and companies – both public and private – it's easy to think that now is the best time to be a local commuter.

Yet, at the same time, this expanding array of transportation services – ranging from city buses to motorized scooters – is arguably leading to a more complicated and confusing system. As new and innovative service options continue to be introduced, the market becomes increasingly fragmented for consumers, with each platform requiring a new account, a new method of communication, and a new form of payment.

Innovation can (and must) simplify the increasing complexity. As AARP's Jana Lynott outlined in a recent blog , the current transportation landscape has much to learn from the airlines' coordinated innovations in the late 1990s. The result for the airlines was Travelocity (and later other platforms). Unifying transportation data under one umbrella makes it significantly easier for users to make decisions and for service providers to clarify competitive differences.

Public Sector Adoption

At DemandTrans Solutions, we focus on transferring Travelocity-like efficiency from the private sector to the public sector. We are working to bring to the public sector the model of data sharing and mobility-as-a-service (MaaS). MaaS aims to provide a comprehensive package of transportation services that can replace personal vehicle ownership. DemandTrans Solutions develops technology that helps enable data sharing among public-sector providers.

Public transportation and its users stand to benefit immeasurably. Public transportation can break away from its traditional model of pre-determined routes and uniform pricing and move toward demand-driven options, making services more readily available to consumers and potentially more efficient for providers. Under this model, service is provided in more direct response to consumer demands, not simply based on often decades-old operating practices that may no longer reflect living and working patterns. As LA Metro's Robin O'Hara notes , this kind of innovation is making public transit more competitive with private options.

Demand responsive transportation – in which routes and prices are based on where and how many people need transportation – will become exponentially more efficient by linking public- and private-sector transportation options under one umbrella. As the airlines began doing in the 1990s, the key is data sharing—in this case, between public- and private-sector transportation entities. As private transportation and public transportation are better integrated into universal MaaS platforms, they can both share data and offer the full suite of transportation options to consumers.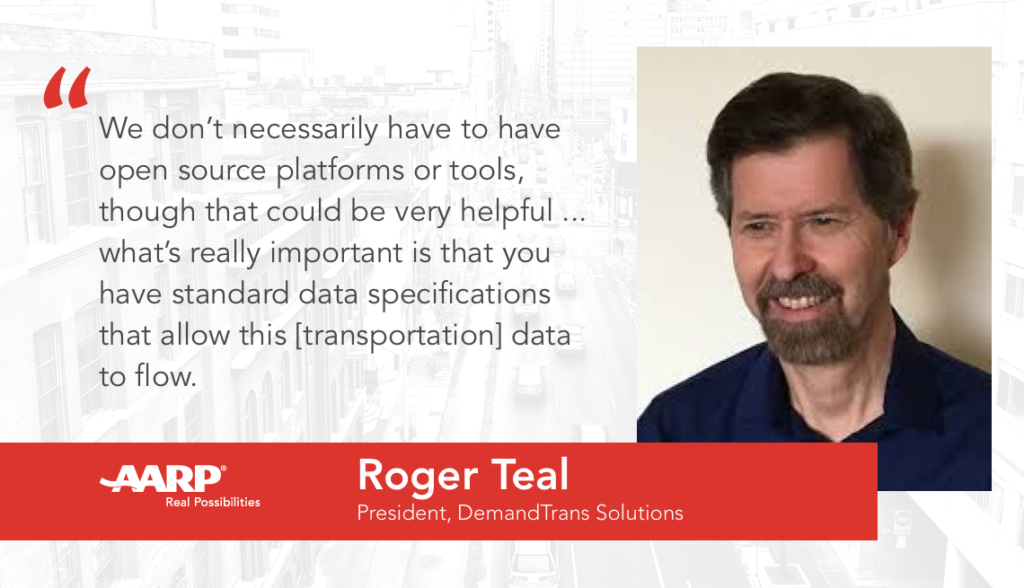 A Robust Marketplace is Formed

Better still, such a platform is good for the transportation market. As they become better connected, transportation service providers can better differentiate themselves through innovative practices. Providing consumers with a single platform that shows multiple options across public and private providers forces all providers to be more competitive in both the services and the prices they offer. Someone readying to take a short trip can readily see a range of options and outcomes for the trip:
$2 for a 10-minute scooter ride to the destination,
$4 on a bikeshare to get there in 8 minutes
$6 in a ride-hail vehicle that will arrive in 5 minutes and reach the destination in another 4 minutes (total time: 9 minutes)
$2.50 for a bus set to arrive one block away in 10 minutes.
Importantly, there is no single "best" option. Each transportation consumer, with their different preferences and needs, may choose a different option.

A common platform coupled with robust data sharing means that the pool of available transportation resources will vary based on user demand and provider availability. If one service is not available in an area at a given time, but another is, then the shared platform can ensure that a user is still served with the available options. Ultimately, this means that service providers can focus on transactions that maximize efficiency and profit while users are also served with the fastest and lowest cost options.

Streamlined System for All

A Universal MaaS platform need not be open-source – though it might be helpful – or even built by a public transit operator. It need only provide all of the available transportation options and securely share information that allows users to have one account for all services. This kind of model – mutually beneficial for both service providers and users – can create a transportation service that works for all.

You may also be interested in other blogs in this AARP Public Policy Institute Future of Transportation series.
Roger Teal is founder and president of DemandTrans Solutions. DemandTrans Solutions led the development of a common data format for demand responsive transportation (DRT) for the Transit Cooperative Research Program in 2018. Roger was a panelist at the AARP Public Policy Institute Future of Transportation Solutions Forum and is a guest blogger for this series. Views in this blog do not necessarily reflect those of AARP or the AARP Public Policy Institute.