Do You Know Who Your Adviser Is?
By Ryan Wilson, December 21, 2015 05:15 PM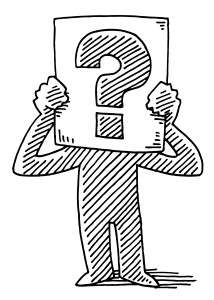 You probably wouldn't take investment advice from someone whose business card said Retirement Wizard, but it is not always so simple to spot a fake credential. You may find it harder to tell the difference between a Certified Advisor for Senior Investing and a Retirement Income Planning Specialist.

The problem with these so-called "senior designations" is that it is hard for consumers to separate real titles from those that are merely marketing tools. Reports by AARP and the Consumer Financial Protection Bureau found that misleading use of senior designations could result in unsuitable sales of financial products and could result in a significant adverse effect on the well-being of older Americans.

Retirement Income Certified Professional is a designation that financial professionals can earn from the American College of Financial Services. Applicants must have three years of professional experience and take an exam. Users must take 15 hours of continuing education every two years.

Retirement Income Planning Specialist is not a recognized designation. However, a salesperson representing LPL Financial, a large financial services firm, was using this title on business cards, which caught the eye of an examiner during a routine exam. The Massachusetts securities regulator recently settled a case with LPL Financial stemming from the exam for allegedly violating that state's senior designations regulation, the first time a firm has been penalized in Massachusetts for violating the regulation, according to the Boston Globe. This settlement offers lessons about the issue for consumers, regulators and financial services firms.

Lessons for Consumers

The lesson for consumers is to use caution when a salesperson uses a senior designation. In particular, consumers should ask salespeople what they did to earn any senior designations the salespeople use and where to go if they have a complaint. Consumers can find out more about particular designations from the database on the Financial Industry Regulatory Authority (FINRA) website.

Lessons for Regulators

The key lesson for regulators is that monitoring compliance with senior designations regulations is relatively easy. This case started during a routine examination, when the examiner noticed the titles on the business card of an investment adviser representative. Examiners can easily incorporate reviews of business cards and stationery into their examinations.

Lessons for Firms

The lesson for firms is that they can be held accountable for violating state law. According to the settlement agreement, LPL acknowledged that it had approved using the title, even though it did not comply with the state's regulation. It also acknowledged that 10 more of its representatives were using titles that may have been inconsistent with the regulation. LPL agreed to pay a $250,000 fine and to establish a supervisory system that complies with the regulation.

Firms face similar liability in other states. Many states have adopted at least one of the models developed by the North American Securities Administrators Association and the National Association of Insurance Commissioners, and several have adopted both. Both are based on the Massachusetts regulation. Brokers that fail to supervise their sales representatives' use of senior designations may also violate certain FINRA rules.

Photo courtesy of iStock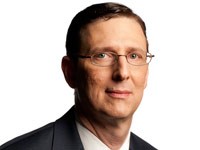 Ryan Wilson is a senior strategic policy adviser with AARP's Public Policy Institute on the Financial Security Team. He analyzes consumer and investor protection issues in the financial services industry (banking, investments and insurance) and financial capability.