Listen, Learn, and Leverage: Why Today's Dialogue on Inequity Is Different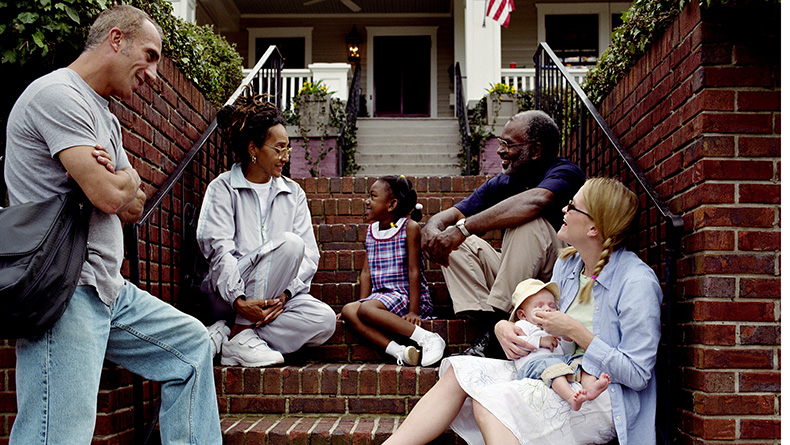 It's about time. And now we need to morph these conversations into action.

We're halfway through the year, and it's already clear that 2020 will be remembered as historic—for the pandemic that has engulfed the world, the economic crisis, and the racial injustices that have transpired, of course, but also for the discourse generated. Among the words to rise above the noise and take hold in the country's consciousness (and conscience) is equity.

AARP has always fought to build a more equitable society and to advocate for policies and programs that empower people to live longer, healthier, and productive lives. Now, our team is convening a seven-part series with the Social Innovation Summit to engage national leaders and global thought leaders on big ideas and solutions to address long-lasting disparities as we recover and rebuild our communities even stronger.

With an unprecedented pandemic and the economic fallout wreaking havoc across the United States and most of the world coupled with the tragic death of George Floyd, we kicked off a groundswell of discourse on these societal issues and set the stage for powerful conversations with leading change agents such as Wes Moore, Dr. Helene Gayle, Dr. Patrice Harris, and Dr. Keith E. Whitfield.



Our series of thought-provoking conversations is only the beginning of a broader effort of co-creating solutions and opportunities to advance racial equity in regard to our collective health and economic wellbeing. Here are some highlights from these conversations as we collectively strive to recover, reimagine, and rebuild our societies within an equity frame of mind:

Choices that Aren't There

The pandemic has exposed longstanding economic and racial inequities. Even without the pandemic, life expectancy is much lower in ZIP codes that are predominately black and poor. Structural racism, interpersonal racism, and implicit bias have conspired to leave people of color with less access to affordable housing, transportation, health insurance, clean air, clean water, and healthy food. In keeping with that, allocation of the nation's public dollars for decades have been creating and perpetuating disparities. As we recover and rebuild, we must ensure equitable access to resources to address the pandemic, and we must rebuild a health and social system that is more equitable than it was before.

These leaders made clear the importance of empowering the individual. Yes, individuals have choices, yet people can only make choices from the options available to them. Society, Moore said, must foster "the right ecosystems for the best decisions to be made." Individuals cannot be blamed for poor health decisions when good options are out of reach.

"The choices you make are based on the choices that you have," said Patrice Harris, immediate past president of the American Medical Association, speaking a few weeks later. "If you have to drive 30 miles to be able to get access to fresh fruits and vegetables, if you have to drive 30 miles to get access to a physician or hospital care, then is that really an equitable choice, especially if you don't have a car, right?"

Harris was somehow channeling Moore, who weeks earlier pointed to Freddie Gray, the 25-year-old African American man who in 2015 died while in police custody. Gray, Moore shared, confronted countless obstacles from the start—born premature, underweight, addicted to heroin, and poisoned by lead.

And while in recent months we have heard a significant amount concerning COVID-19's increased threat to people with underlying health conditions and how this leaves many persons of color more vulnerable, dealing with the basic stress and burden of racism has received less attention. Stress negatively impacts the immune system; participants at the fireside chat noted how racism's constant stress—it's always there—poses a long-term health threat across generations, inevitably impacting longevity at a time when people of higher incomes are living longer than ever. Add to that the constant stress of such challenges in a low-income household as trying to make the bills from month to month, and the physical impact is even more taxing. For older adults, offering mindfulness training in addition to regular wellness checks can help people better cope with daily stressors in a productive way. Whitfield said that evidence also suggests it can reduce high blood pressure, which disproportionately affects African Americans, particularly African American men.

Clearly, what keeps people from living longer, healthier lives is a much broader barrier than an individual making healthy eating and exercise choices. The solutions, therefore, must be just as expansive.

Collaboration Is an Act, Not a Description

Solutions must be as expansive as the problem, in that they must involve all sectors—public, private, and non-profit. "There is not one group, or one vertical, or one area that is responsible for the levels of economic inequality and economic injustice that we have in our society," said Moore. "So, therefore, it is all of our responsibilities to have a role in addressing it."

"These problems are not the health system's alone to solve. And so we need [to engage] the business community, and engage city planners and developers who are deciding housing, and complete streets, and whether or not there are walkable, well-lit sidewalks," said Harris. On the private-sector side, it is important to make the business case for creating healthier communities. Employers, for example, should be motivated to improve the social determinants of health in their own region, thus fostering a healthier pool of workers and keeping health care costs down.

At the community level, solutions must come out of collaboration between community members, decision makers, and experts; a community doesn't need to be told what its problems are, nor should it have a solution thrust upon it without residents' input. In the non-profit sector, "If you care about your philanthropy working, impacted communities must be part of the decision-making process," said Moore.

Discourse into Action

The world appears ready to talk about some big issues. Building trust is critical as a foundational step for creating and accelerating solutions to move us forward. We must ensure that inequity is a part of every conversation, and it is our collective responsibility to not go back to a time of exclusion where opportunities were cut off for some at the expense of others. Citing one promising example, AARP Chief Public Policy Officer Debra Whitman noted that the AARP Illinois staff has created a three-year racial equity plan for the state, focused on advocacy, community engagement, and volunteers.

We must, as Gayle said, acknowledge that, "as a society, we are missing out because we are holding back large swaths of our population. What would we be like if everybody had the chance to exercise their full potential? This is hurting America [as a whole], as well as it's hurting people of color."

Now is the time to examine our current systems and use this opportunity to reimagine and rebuild in ways that serve everyone equally. Our series of events—part the result of our desire to illuminate perennial systemic issues and part synchronicity—comes at the right time. No question, the discourse on these important issues is bubbling.