From Age 50 to 45: New Colorectal Cancer Screening Guidelines Make Testing More Accessible
By Beth Carter, May 18, 2021 11:01 AM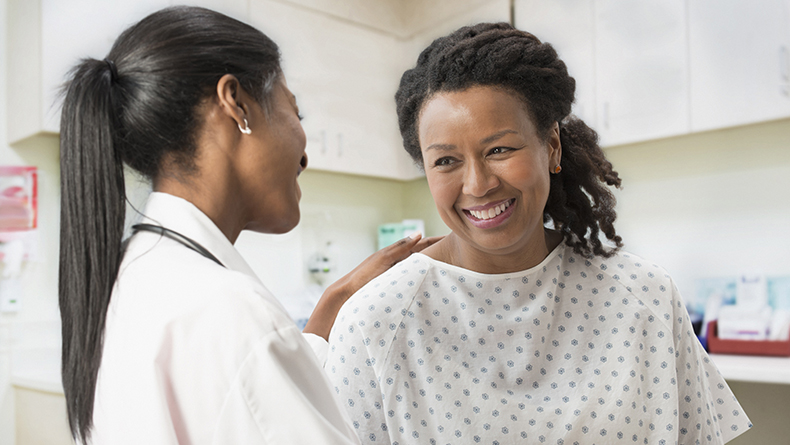 Today the United States Preventive Services Task Force (USPSTF) released new guidelines recommending that adults get screened for colorectal cancer beginning at age 45. The previous guidelines from the USPTSF, an independent panel of medical experts, suggested screening start at age 50. Now, the USPSTF has found that starting screening at age 45 instead of age 50 will prevent more deaths from colorectal cancer and help people live longer, healthier lives. Aside from its health and medical value, the news has major cost implications for consumers, making colorectal cancer screening more accessible to adults ages 45 to 49.

Colorectal cancer is the third leading cause of cancer death for both men and women in the United States, causing more than 52,000 deaths per year. And colorectal cancer does not affect all people equally. Black and African American adults are diagnosed with colorectal cancer more often and are more likely to die from colorectal cancer than those from other racial and ethnic backgrounds.

Recognizing this disproportionate risk, the USPSTF specifically encourages clinicians to offer recommended colorectal cancer screening tests to their Black patients beginning at age 45. "New science about colorectal cancer in younger people has enabled us to expand our recommendation to screen all adults starting at age 45, especially Black adults, who are more likely to die from this disease," says USPSTF member Michael Barry, M.D.

Importantly, on the USPSTF's five-grade system for recommendations, the group awarded a B grade to its colorectal cancer screening recommendation for adults ages 45-49. While its recommendation to screen those 50 to 75 years old remains at an A grade, the two grades are the same in a key way: under the Affordable Care Act, most insurers must cover all screening tests with A and B grades with no cost-sharing.

This all adds up to the recommendation having a significant health impact, although people need to act on these new guidelines. Despite strong evidence that screening for colorectal cancer is effective, nearly one third of people ages 50 to 75 have never been screened for the disease. Several screening tests are available for finding colorectal cancer early. The two types of tests recommended by the USPSTF include:


Stool-based tests every 1 to 3 years. Examples of these types of tests include fecal immunochemical test (FIT), the Fit test plus a check for altered DNA (FIT-DNA), and the guaiac fecal occult blood test (gFOBT).
Direct visualization tests every 5 to 10 years. Examples of these tests include colonoscopy, flexible sigmoidoscopy, and virtual colonography.
Consumers should talk to their primary care clinicians about the benefits and risks of each to determine which test is right for them. And don't forget, whatever a patient chooses, most tests are offered with no cost-sharing.