New Guidelines Give Consumers Easier Access to Their Medical Records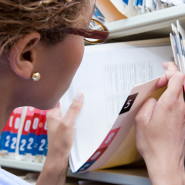 The Health Insurance Portability and Accountability Act (HIPAA) gives consumers the right to access their medical information. But many people still have to jump through hoops to get their medical records from reluctant health care providers.



New Guidance Prods Clinicians to Provide Patient Records

Recently, the Department of Health and Human Services issued updated guidelines that will make it much easier for people to see their paper or electronic health information, including what their doctor has written about them. Under the guidance:

Clinicians must give patients copies of their records within 30 days of receiving a request.
Clinicians cannot turn down people who do not give a reason for wanting their health records or have not paid their medical bills, or because the clinicians think they may become upset by the information.
Health care providers must release medical records even if a hired company stores the information.
Providers cannot ask people to pay for the cost of searching for and obtaining medical information — but they can charge a reasonable copying fee for paper medical records.


The new standards clarify that people do not have a right to see their mental health providers' psychotherapy notes. Clinicians can also refuse to provide information that could endanger patients' lives.

The guidance is part of a larger trend towards giving consumers better access to their health care information. For instance, many people now have full and immediate access to their records through patient portals and other electronic means.



Easy Access to Personal Medical Information Gives Consumers More Control Over Health Care Decisions

It's easier for people to participate in their health care when they have their medical records on hand. They can use them to avoid repeating medical tests and procedures, when considering other options for care, and to communicate better with medical staff. What's more, access to personal medical information may directly benefit people's health. In a pilot project with 105 primary care physicians, patients who were able to see their doctor's notes said they could better understand their illness and better remember their treatment plan. They were also more likely to take their medications as prescribed.

Because the availability of personal health care information is key to putting health care consumers in the driver's seat, the administration should continue to promote people's full and secure access to their medical records.

Photo Courtesy of iStock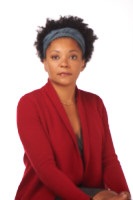 Claire Noel-Miller is a senior strategic policy adviser for the AARP Public Policy Institute, where she provides expertise in quantitative research methods applied to a variety of health policy issues related to older adults.