Older Adults Who Don't Have Meaningful Relationships are Sicker—and Cost Medicare More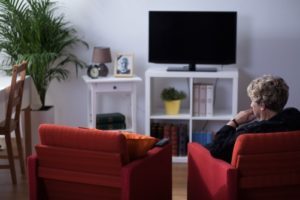 Elizabeth "Izzy" Barnett, 80, is a full-time caregiver for her husband, Bob, who has dementia. They have no children or family to help and Izzy has lost contact with friends because she is busy taking care of Bob. Izzy's is not alone in this situation. Millions of older adults are socially isolated—in other words, they lack meaningful relationships with family and friends. Life circumstances—losing a spouse, friends, and loved ones, or retirement—put older adults at increased risk for isolation.



New AARP Public Policy Institute Report Links Social Isolation to Increased Medicare Spending

While we've known for a long time that isolation is associated with poorer health, no one had examined whether there is a link between social isolation and Medicare spending. Now, a new report from the AARP Public Policy Institute finds that an estimated 14 percent of older adults enrolled in Traditional Medicare (or 4 million people) are socially isolated, costing the federal government almost $7 billion in additional spending every year. And this number would be much larger if you add in people enrolled in private Medicare plans ( Medicare Advantage).

We're not sure what causes the link between social isolation and greater Medicare spending, but one possibility could be that socially isolated individuals do not have the support they need to stay healthy in their homes and communities, and instead rely on more costly hospital or skilled nursing facility care. What's more, people who are socially isolated may be sicker before finally going to see a health care provider, driving up the cost of care.



A Start to Fixing the Problem

Social isolation is increasingly being recognized as a significant health and public health issue. Despite this, clinicians do not have a way to reliably and efficiently screen socially isolated individuals. Nor do we have public health surveillance strategies to help us understand the problem at a population level. What's more, even if we could effectively screen individuals and collect good population-based data, we really don't know what works in terms of alleviating isolation. Here are some strategies that federal, state, and local governments and the private sector can take to begin to address the problem:



Fund the development of a reliable and efficient tool to screen patients for isolation;
Establish public/private partnerships to identify and test interventions that can alleviate isolation; and,
Recognize social isolation as an important social determinant of health as well as a critical public health problem that should be addressed through the investment of federal, state, and local government resources.


The Public Policy Institute's report puts numbers to the reality of Izzy's story, as well as that of millions of other older adults. Social isolation can be a hidden problem, but new evidence of the cost should encourage greater attention to the issue and support for solutions to improve the lives of older Americans.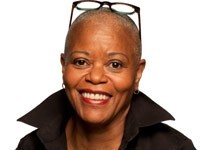 Lynda Flowers is a Senior Strategic Policy Adviser with the AARP Public Policy Institute, specializing in Medicaid issues, health disparities and public health.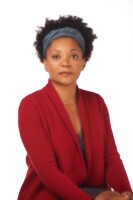 Claire Noel-Miller is a Senior Strategic Policy Adviser for the AARP Public Policy Institute, where she provides expertise in quantitative research methods applied to a variety of health policy issues related to older adults.