Preserving Access to Home- and Community-Based Services Through Community First Choice
By Brendan Flinn, March 9, 2017 06:11 PM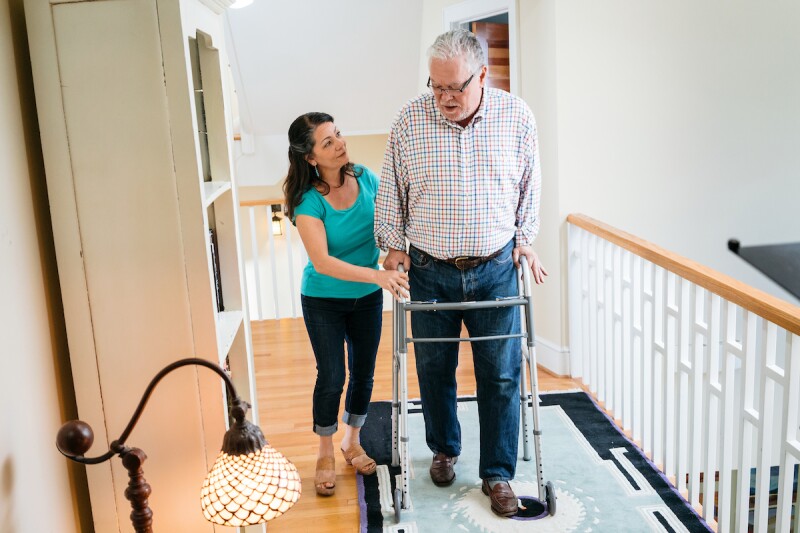 An important AARP study shows that an overwhelming majority of people would like to remain in their homes and communities for as long as possible. Personal care services, such as assistance with bathing, eating and dressing, are critically important to helping older adults and people with disabilities of all ages live independently and avoid costly nursing facility placements.

Medicaid plays a critical role in providing this support. It is the largest public payer of long-term services and supports (LTSS), including home- and community-based services (HCBS) like personal care. While there has been an increase in funding for HCBS over the years, institutional care still accounts for 59 percent of Medicaid LTSS spending for older adults and people with physical disabilities. Nevertheless, through such programs as Community First Choice (CFC), the trend has continued toward greater availability of HCBS across all populations. And with HCBS being both cost effective and a means of enabling greater independence, it's a trend that needs to continue.

Yet the recently released American Health Care Act (AHCA), the proposed legislation to replace the Affordable Care Act (ACA), puts the future of CFC in jeopardy. With a provision that repeals the program, if enacted the AHCA could disrupt services for older adults and people with disabilities covered through CFC.

How Does Community First Choice Work?

Community First Choice is a provision of the ACA that offers additional federal funding to states to provide personal care and assist individuals with activities of daily living (ADLs), instrumental activities of daily living (IADLs), and health-related tasks. States may also leverage CFC funds to cover transition services to help people leave nursing facilities and return to their homes and communities.

The CFC option empowers older adults and people with disabilities through its emphasis on self-direction. Unlike in some other types of Medicaid programs, individuals enrolled in CFC and their families are guaranteed the right to self-direct their services and oversee the people that provide their personal care.

Community First Choice and the States

As of 2016, eight states offer this option in their respective Medicaid programs. An analysis of just four of the states (California, Oregon, Washington and Montana) showed that the program has served more than 500,000 people since its inception. States that offer CFC must offer the program to all populations, and the analysis found that 40 percent of CFC enrollees were adults 65 and older, and that 55 percent were people with disabilities under age 65.

While a more recent enrollment count is not available, the current total is likely much higher today due to the increased number of states offering this option.

The Financial Impact of Personal Care and Community First Choice

Numerous studies and analyses reveal that providing people LTSS in their homes and communities is generally less expensive than doing so in a nursing facility. A 2016 analysis from Genworth, for example, shows the median annual cost for a private room in a nursing facility exceeds $92,000, while the cost for 30 hours a week of personal care is $32,000. AARP research on Medicaid-funded HCBS also found that Medicaid pays nearly three times as much for each person served in institutional settings as it does for each person served in the community. Additional studies found annual cost savings of $11,912 per older adult who transitioned from a nursing facility back to the community through Medicaid's Money Follows the Person Rebalancing Demonstration. In short, redirecting more resources to provide Medicaid HCBS is cost effective compared with nursing facilities.

Given the lower expenses associated with personal care and the full spectrum of home- and community-based services, increasing the portion of Medicaid LTSS dollars spent on these services could yield significant long-term cost savings to states and the federal government. We are already moving in that direction. The most recent data on Medicaid LTSS expenditures shows that 53.1 percent of all Medicaid LTSS dollars go toward HCBS for all populations, up from 51.3 percent the previous year. Since its inception, Community First Choice has become an important tool to help states continue balancing Medicaid LTSS toward HCBS.

The Future of Community First Choice

The CFC option is an important piece of the puzzle for helping states provide services that enable people to live independently in their homes and communities. It also has the potential to help states and the federal government improve and expand access to LTSS while containing costs.

Including a repeal of Community First Choice through the AHCA, therefore, could hinder the progress made toward balancing long-term services and supports and limit access to home- and community-based services for the growing number of states that have embraced the program. According to the Congressional Budget Office, repealing CFC would lead to a $12 billion reduction in federal funding to HCBS through 2026. Given CFC's current role in expanding HCBS, and the potential for cost savings to Medicaid through increasing access to HCBS more broadly, it would be wise for policymakers to preserve CFC and allow state governments to continue offering HCBS through this mechanism.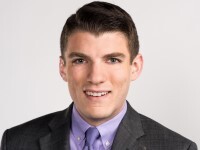 Brendan Flinn is a policy research senior analyst for the AARP Public Policy Institute. He works on Medicaid, long-term services and supports, and family caregiving issues.