Processing Grief during the COVID-19 Pandemic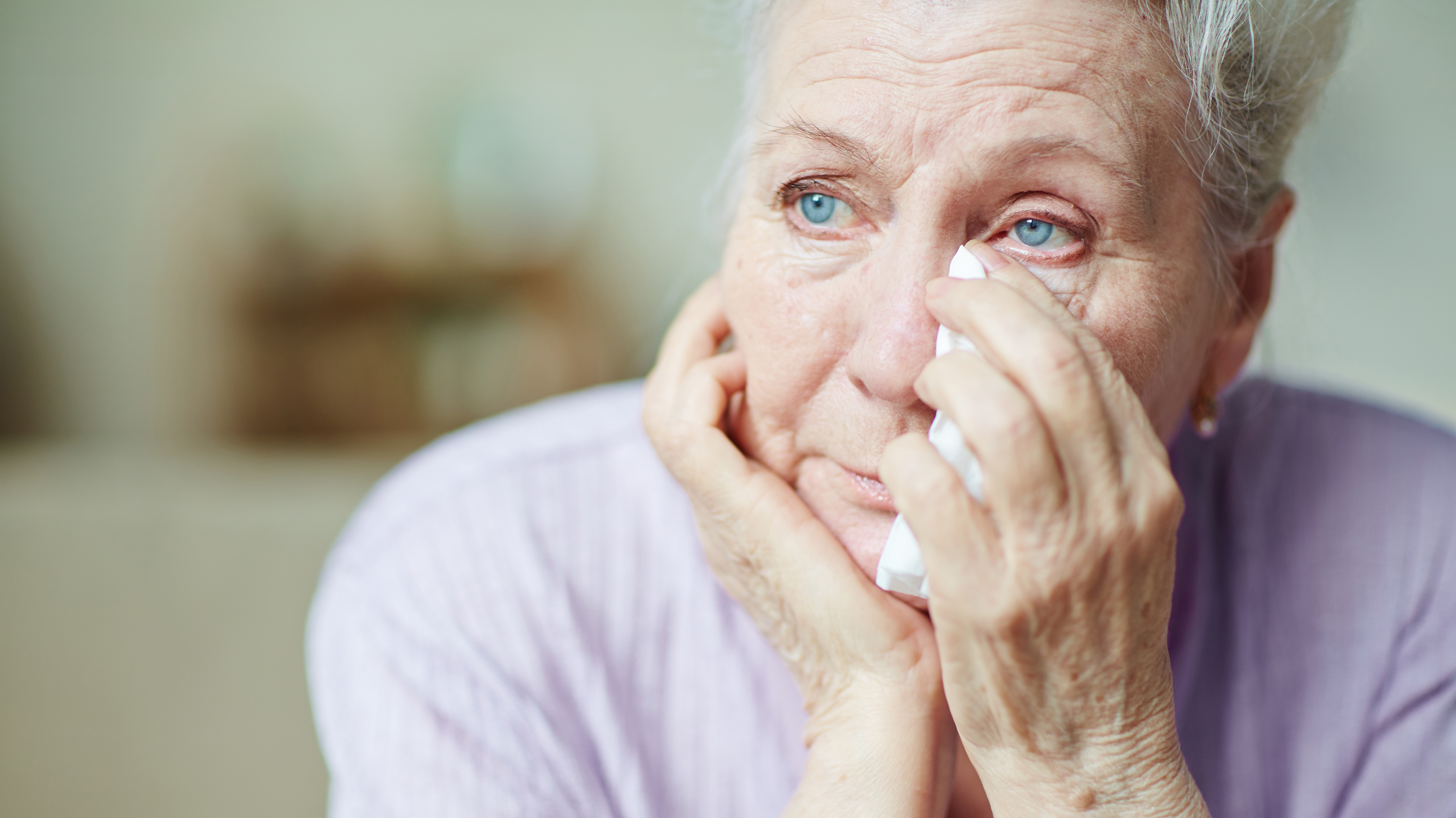 In the face of the outbreak, AARP is providing information and resources to help older people and those caring for them protect themselves from the virus and prevent it from spreading to others. You can find AARP's coronavirus resources at www.aarp.org/coronavirus.

Grief is the normal and natural reaction to a loss of all kinds, including job loss, illness, or death. COVID-19, however, has made grieving much more difficult. Times of mourning and grieving are often isolating and distressing. However, the isolation resulting from physical distancing can heighten that distress and prolong the grieving process. Here are some things to keep in mind as well as suggestions for coping with a loss—whether you know someone in that situation or you yourself are the one experiencing the loss.

Starting With Awareness

Recognizing grief is the first step in dealing with it, and having that understanding is important even for a person supporting someone grieving. Here's what you need to be aware of.

COVID-19 complicates grieving. First, know that regardless of the current crisis, we all experience and express grief in different ways, especially during a disaster. You may feel angry, sorrowful, numb, empty, or even unable to feel certain emotions. You may also experience physical reactions, such as nausea, trembling, weakness, or trouble eating and sleeping. Typically, when people are able to express their grief reactions, they begin to heal and notice positive changes. According to Dr. Patti Anewalt, PhD, Director of the Pathways Center for Grief & Loss at Hospice & Community Care in Lancaster, PA, "How much we grieve is individualized based on our personality, previous experiences with loss, and our environment." Given the current crisis, with daily routines upended and physical isolation often required, the grieving process can be disrupted and prolonged. Give yourself, or someone grieving, the added time, support, and compassion this unique circumstance calls for. If you are a couple, sharing sadness and providing mutual support could contribute to a sense of togetherness that bring out the best in each other during a crisis

Bereavement with physical distancing can be harder. Bereavement, the grief and mourning due to the loss of a loved one, is made more complicated by the necessary constraints placed on us by COVID-19. Many typical coping mechanisms are unavailable during these times, making processing grief much more difficult. Traditional memorial services are not an option, nor is hugging a friend, sharing a meal, or even saying goodbye to your loved one in person.

Pandemic's universal stressors can exacerbate grief. It's easy to imagine how grief may be compounded by sorrow and anger from the loss of a job, social network, and routine, as well as anxiety about one's own health and financial security. Meeting the immediate needs of sheltering in place and making ends meet may compete with grieving the loss of life. Keep in mind that all such factors can delay, prolong, and complicate the grieving process for you or someone you know.

Awareness Allows for Action

Here are some suggestions to help the grieving process move forward in spite of constraints brought on by the COVID-19 pandemic.

The physically distanced griever can still reach out. You need not be alone in your grief. Call, text, and video chat with friends, family, religious leaders, or anyone else you can confide in. During this time of crisis, your network of support may also be grieving themselves, and commiserating can be helpful. When connecting with people, be specific about your need in the moment—whether it's a listening ear in the middle of the night or just someone to share funny stories with. Some people keep open video connections, even as they take care of daily tasks, including long periods of silence, to create that sense of connectedness. You can also reach out to the helplines and local support groups listed in the resources section below.

The physically distanced friend can still be a steady presence. If you know someone grieving, offering a steady presence is a good way to support the person, and it's still possible during these days of physical distancing. If a traditional memorial services is not an option, support your friend in creating a private or virtual ritual. You can regularly check in with your friends and loved ones; ask whether they prefer a phone, text, or video call (technology permitting). Talking can be one of the most helpful things after a death, so just let them share how they're feeling and anything about their deceased loved one. Checking back in weeks or months after a loss, when the condolences have quieted, can be particularly meaningful.

Help is Within Reach

Even though we are physically distancing, you and those you care about do not need to grieve alone. Many resources are available, with people ready to help:

Helplines

SAMHSA Disaster Distress Helpline: Free hotline provides immediate crisis counseling for people who are experiencing emotional distress related to any natural or human-caused disaster. To connect with a trained crisis counselor 24/7, call 1-800-985-5990 or text TalkWithUs to 66746.
National Suicide Prevention Lifeline: 800-273-TALK (800-273-8255); TTY: 800-799-4TTY (800-799-4889), available 24/7
Support Groups

Grief Resources

Self-care

Finally, for more information and resources, see another blog, COVID-19 Demands Attention to Mental Health, Too.

Care for yourself, and let's care for one another.