Redefining Home to Address the Future of Housing
In 1961, AARP's founder, Ethel Andrus, presented President Dwight Eisenhower with a version of Freedom House. The scale model of a uniquely designed home contained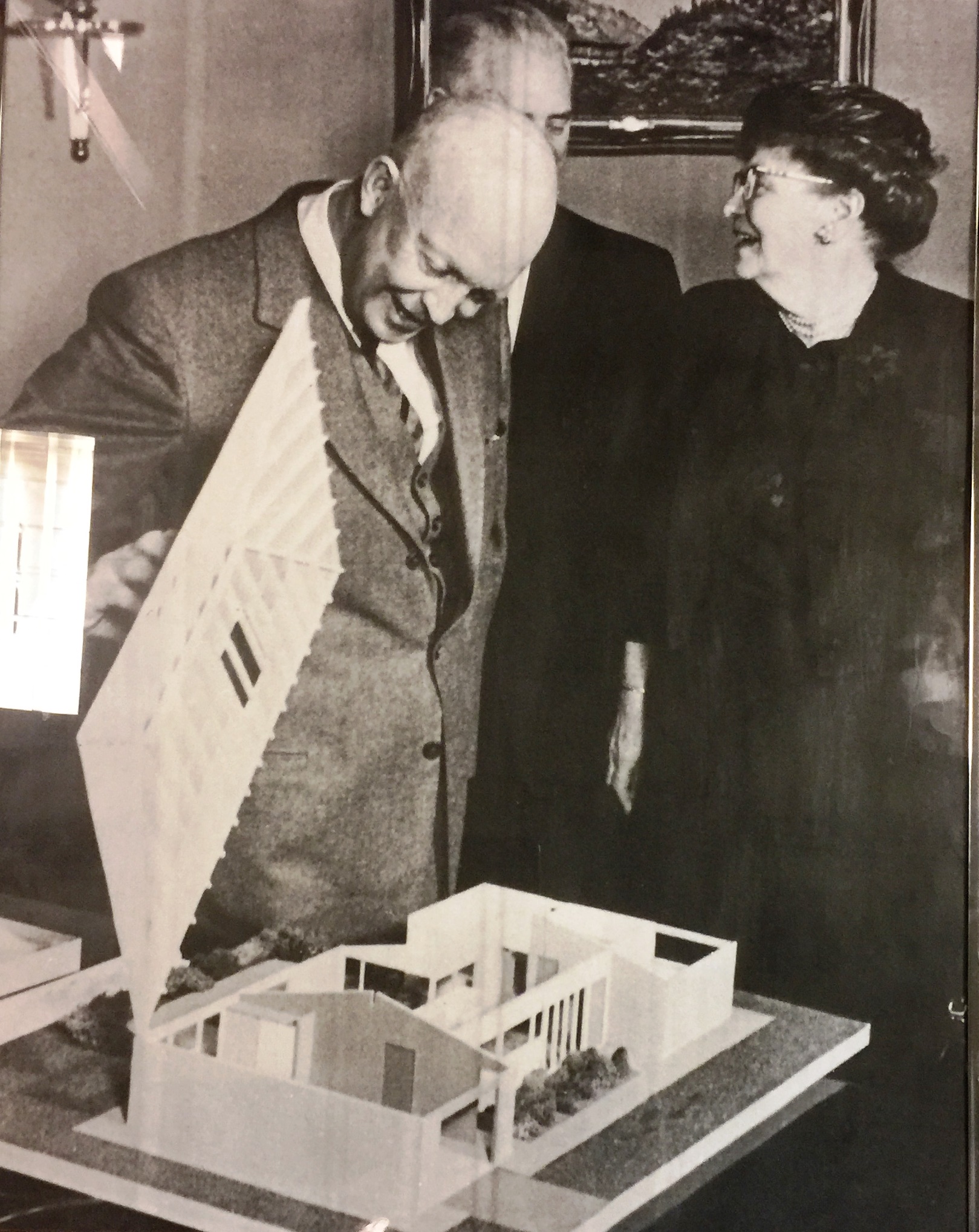 what we would now call universal design features that allow people to stay in their homes as they age.

Fifty-seven years later, we continue to implement that vision. This morning in Memphis, Walter Moody, a veteran who has faced a range of life challenges including housing instability, is going to walk into his newly renovated home for the first time.

His story is a compelling one. Moody now devotes himself to "giving back" by working for Catholic Charities of West Tennessee on a program dedicated to ending veteran homelessness.












We imagine that this will be a day that changes Mr. Moody's life and the lives of his family members. Yet there is a deeper and broader significance to his home, one that stretches far beyond the walls of the newly renovated dwelling. The house is the result of a national design competition for transforming existing homes into ones where people can age in place — and the latest example of taking steps forward to meet our housing needs in the future. The ReDefine Home: Home Today Home Tomorrow competition builds on Ethel Andrus' legacy of inspiration by remodeling a house and creating a home that can meet needs as we age.




Competition's genesis

For many, our current homes may meet our needs today but may not if our circumstances change; those homes that used to serve us so well can become isolating, inconvenient or even dangerous. Yet while policies enabling such practices as universal design and visitability help create more housing that is useful, safe and attractive, those efforts are often focused on new housing. We also need a solution for some of the over 100 million homes that already exist in the U.S.

At the Future of Housing Summit in December 2015, AARP and AARP Foundation announced a collaboration with Home Matters and Wells Fargo, as well as other partners including Home Depot, to renovate a "typical" home and use it as a test bed for innovation — a real-life example to help change America's view on housing. Two critical issues surfacing from discussions at the summit were the need to expand the supply of housing that meets our needs as we age, and to increase demand among consumers for homes that meet their needs not only today (generally people's foremost priority when buying a home) but for decades to come.

To that end, and to address the current housing stock rather than just new builds, we challenged the nation's architects to create innovative solutions; the best ones were adapted for use in the home that is being given to Mr. Moody.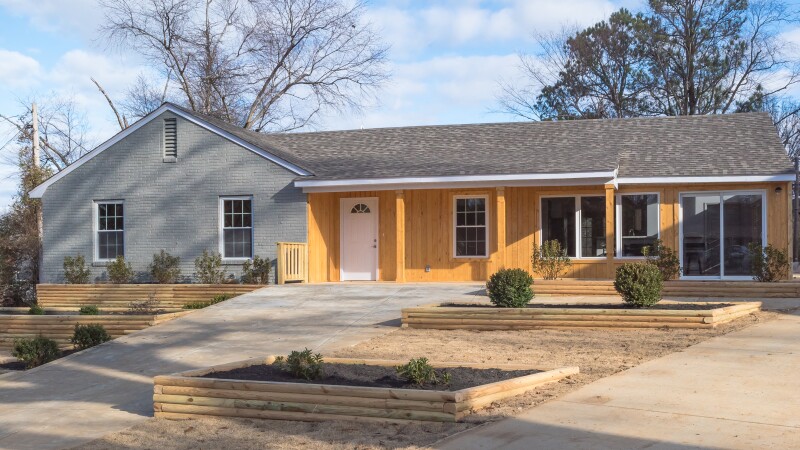 MEMDesignChallenge-081
Front of home with no-step entrance
MEMDesignChallenge-57
Windows reinforce connection to outside and provide light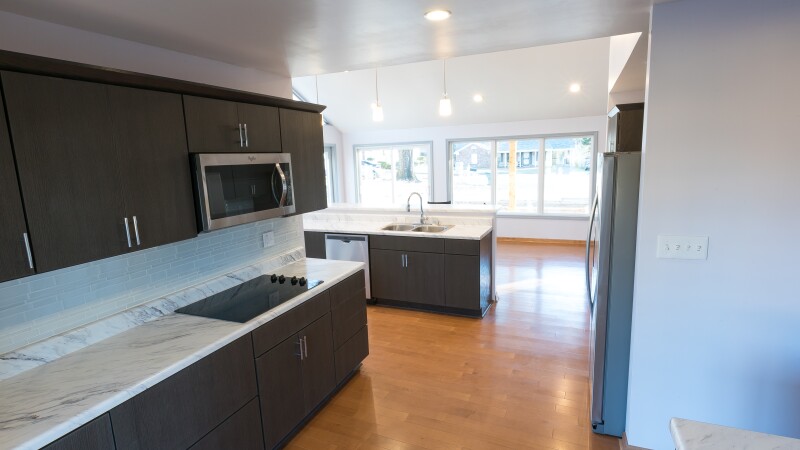 Slide 18 Render1 photo
Kitchen provides room to navigate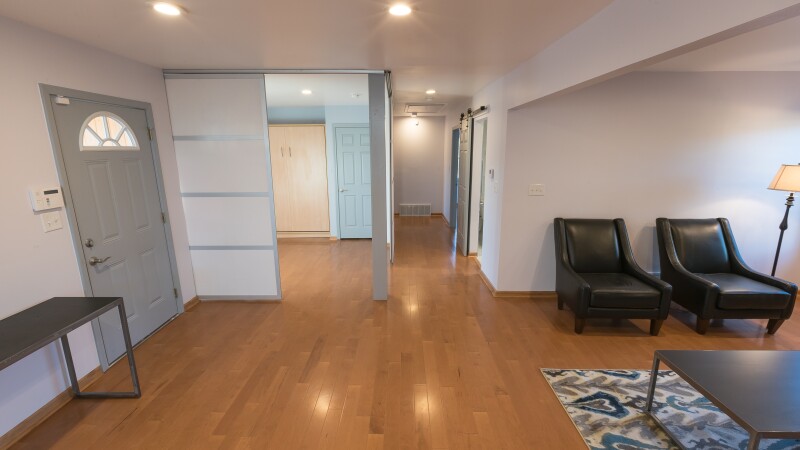 MEMDesignChallenge-64
Movable walls provide connection between bedrooms and living space


A template to build on

With Mr. Moody's home now completed, we are going to develop a tool kit to help homeowners, builders, architects and others bring these housing features to more homes. Today, it is clear that all sectors and a wide range of partners will be needed to meet our housing needs.

When Walter Moody and his family step into their new home for the first time, they will begin a new phase of their lives. It is an occasion well worth celebrating, and it's one that AARP founder Ethel Andrus surely would celebrate alongside them. In fact, she would see this special occasion for the hope that it engenders in all of us — the hope, that is, that this home does more than change the lives of one family. Held within that home are lessons that have the potential to improve millions more.





Rodney Harrell is the director of livability thought leadership for AARP. He
discusses livable community issues
 @DrUrbanPolicy.
Shannon Guzman is a senior analyst on livable communities, and Dan Soliman is director for housing for AARP Foundation. The Future of Housing initiative highlights their work.
Follow
Dr. Harrell
on
Facebook
,
Twitter
,
Pinterest,
LinkedIn 
and
Google+.